Amplified speaker kit for Raspberry Pi
Description:
The Speaker Kit for Raspberry Pi is a small amplified speaker designed for the Raspberry Pi.
Please note that the Amplified Speaker board is available separately and suitable for use with Arduino.
Specifications:


The MonkMakes Amplified Speaker is an easy to use amplified speaker on a PCB.
The board needs a 5V power supply that can be provided by a Raspberry Pi or Arduino.
Audio input will normally be to the 3.5mm stereo audio jack socket, which is mixed to a mono signal as there is just a single speaker on the board. The board is based on the PAM8302 digital amplifier IC.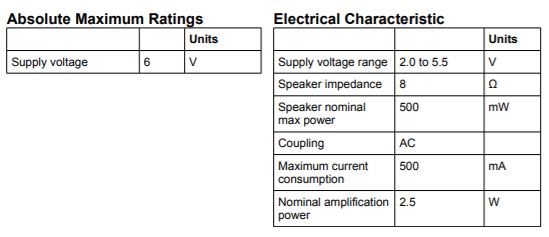 What's in the box ?


1 x MonkMakes Amplified Speaker
1 x a set of 10 female to female header wires
1 x a short stereo audio lead
1 x Raspberry Leaf GPIO template
Resources: 

Instructions(PDF)
Datasheet(PDF)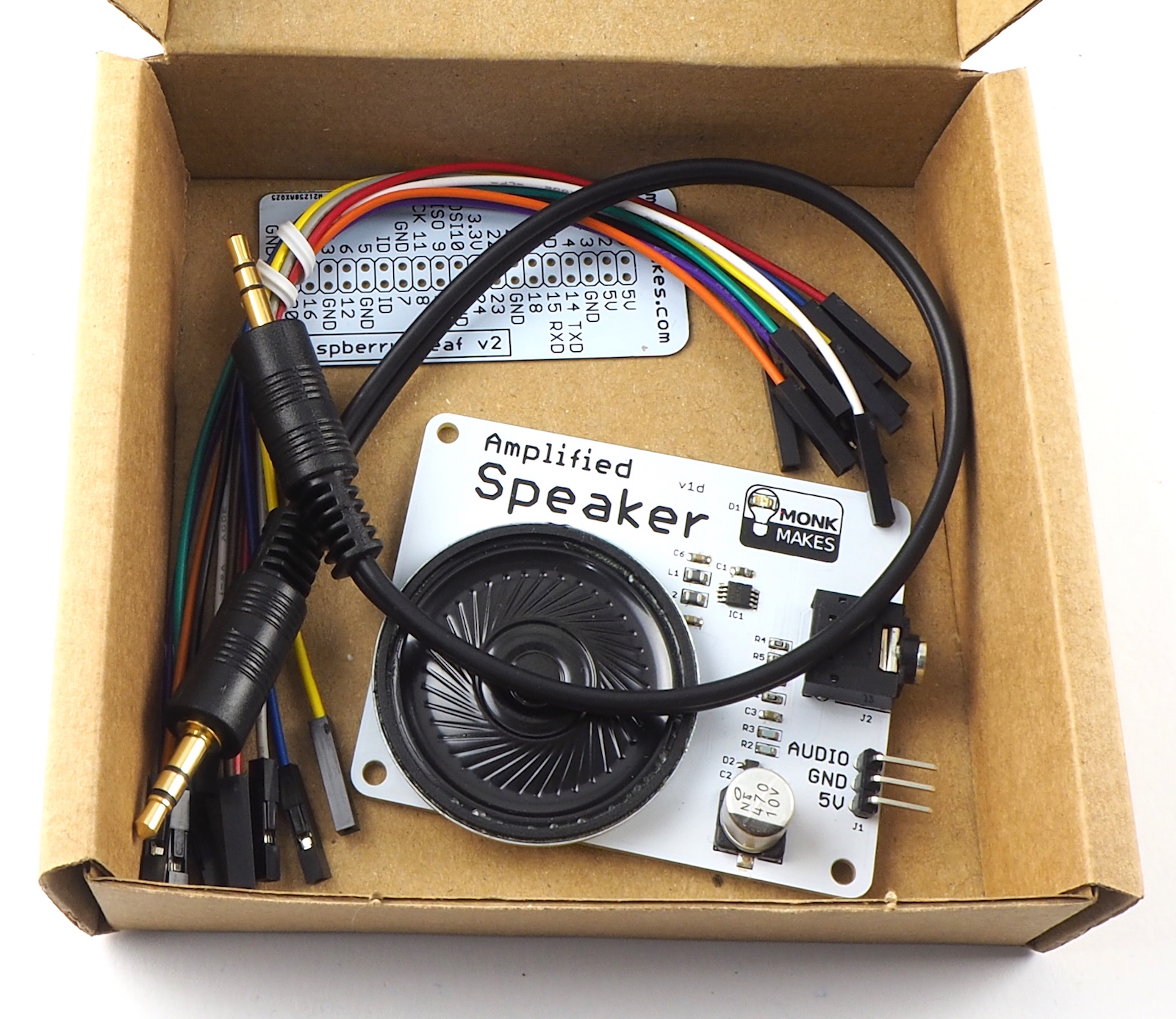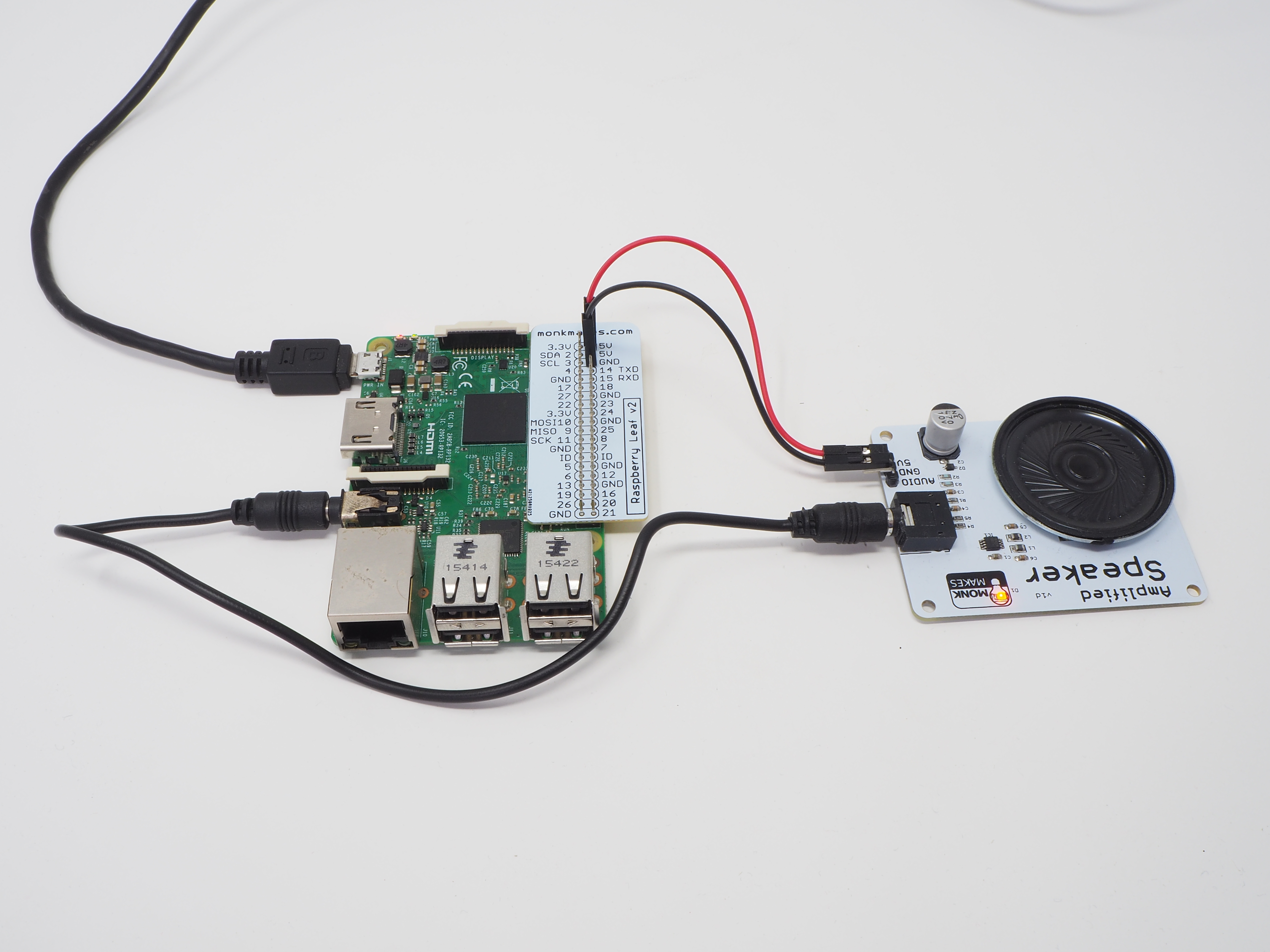 (

* Raspberry Pi NOT included *

)