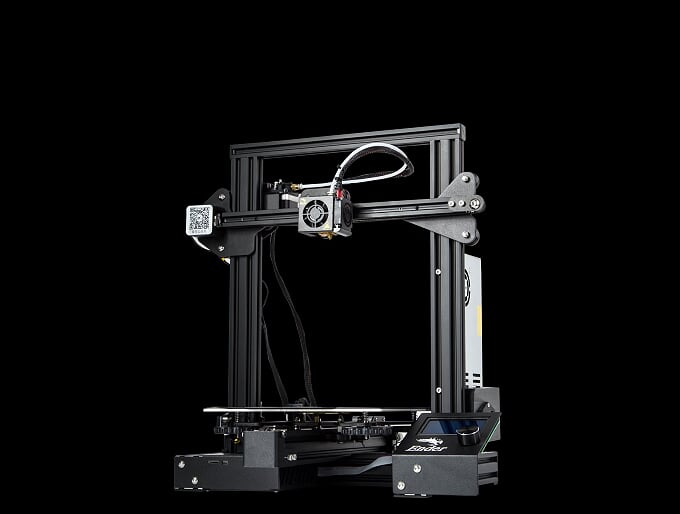 What's new in the Pro model?
1. Improved Mechanical Properties
The Ender 3 Pro has been redesigned with a more sturdy, 40×40 aluminum extrusion for the Y-axis base. This should improve the overall stability of the printing surface.
Also, better bearing wheels deliver more stiffness, reduce friction, give better dimensional stability – and also help to reduce the overall noise level.
2. Improved Extruder
According to their press release, Creality also exchanged their extruder to an "MK-10" version. The company boasts it should "greatly reduce the risk of clogging and uneven extrusion".
3. New Magnetic Printing Surface
Last, but not least, the Ender 3 Pro now comes equipped with a "C-MAG" magnetic printing bed. The sheet is removable and flexible, so the prints can be plucked off the build plate more easily. According to Creality, their textured surface adheres to all types of filament better than traditional methods such as tape, glue, or hairspray.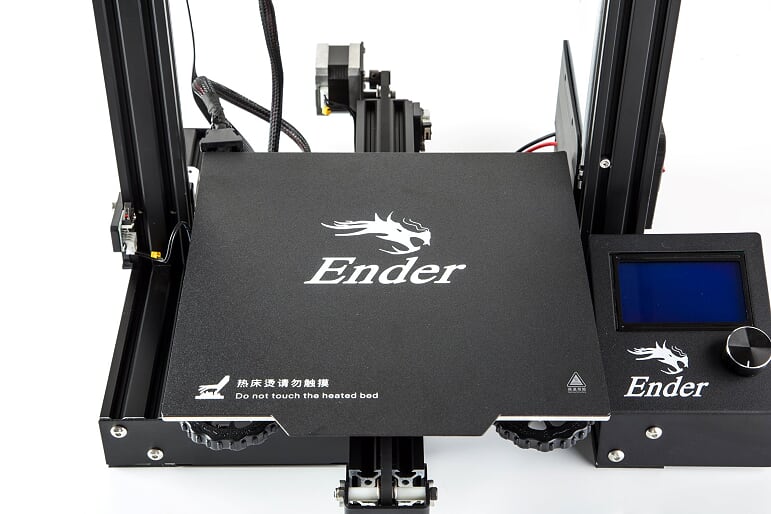 4. Improved Power Supply


Power supply was replaced with better Meanwell power supply


5. Vent changes


The Vent on the controller move to the bottom of the enclosure to prevent dust and other particles from falling in

Creality3D Ender 3 Pro DIY 3D Printer Kit 220x220x250mm Printing Size with Power Resume Function/MK10 Extruder.

Video available on this model at https://youtu.be/a8Z-9ncYsps

Ender 3 quick start guide available at https://s3-us-west-2.amazonaws.com/3dprintersbay/ender-3-deliverables/Ender+3+quick+start+guide.pdf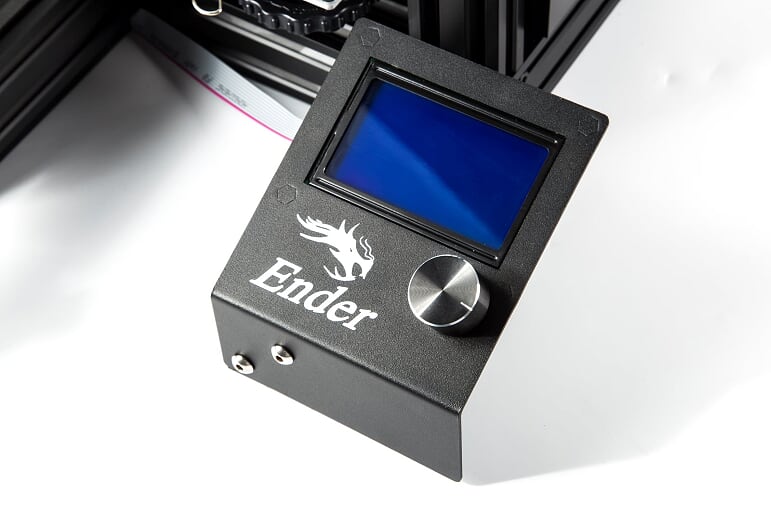 Machine advantages

1.Split type design: the electronic control host and the mechanical structure are separated, open your mind, help create a variety of print-outs at will.
2. Shipment of the kit: Solving the problem of large-kit transportation, installation takes only 5 minutes.
3. Industrial grade circuit board: The technology is quite mature and stable, it can work continuously for 200 hours without pressure.
4. Linear pulley system: Patented technology, V-profile+precision pulley, runs more smoothly, more wear-resistant. Effectively reduces noise.
5.MK10 Extrusion Mechanism:A brand-new patented infrastructure that effectively reduces the risk of plugging and poor spillage and can print almost all filaments on the market.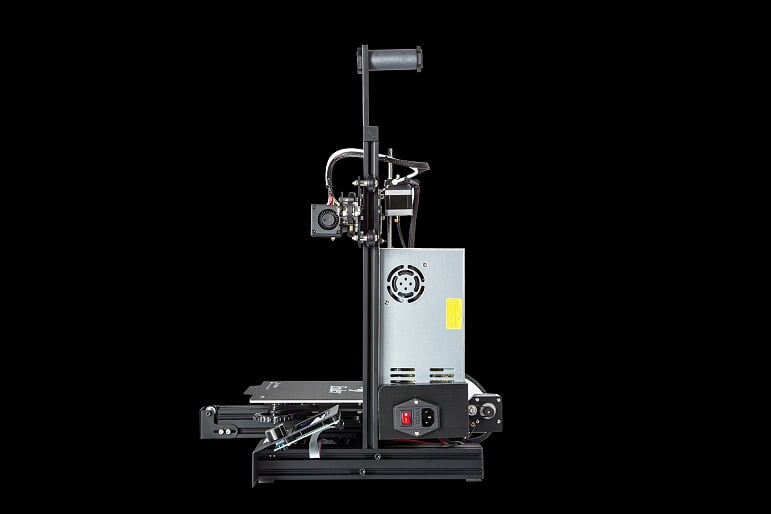 Specifications


Modeling Technology

FDM

(

Fused Deposition Modeling

)

Printing Size

220*220*250mm

Machine Size

440*410*465mm

Net Weight

8kg

Printing Speed

180mm/s

Filament

1.75mmPLA, TPU, ABS

Power Supply

100-265V 50-60HZ

Output

24V 15A 360W

Layer Thickness

0.1-0.4mm

Nozzle Diameter

  0.4mm

Printing Accuracy

±

0.1mm

File Format

STL,OBJ,G-code

Working Mode

Online or SD offline

Nozzle Temperature

255

℃

Hot bed




Temperature

110℃