Search
Search Criteria
Products meeting the search criteria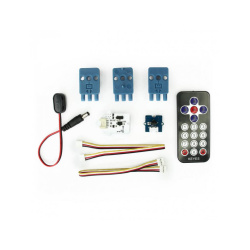 Dexter - GoPiGo3 Base Kit (1D5 Dexter gopigo3 base kit)
The New GoPiGo3 Raspberry Pi Robot from Dexter Industries has landed at ModMyPi! The GoPiGo3 Base Kit is perfect if you already have a Raspberry Pi and want to get it moving. It includes the GoPiGo3 board, chassis, wheels, motors, encoders, and power battery pack. Visit the GoPiGo Product Support & Documentation page for step-by-step tutorials, technical specs, detailed product pictures, and sample code libraries.
The GoPiGo is a complete Raspberry Pi Robot Car. With so many programming languages and USB accessories available for the Pi, you can turn your GoPiGo into anything from a wifi controlled robot for exploring the scary spaces behind the couch to an autonomous rocket launching office enforcer. With the Raspberry Pi acting as the brains of the robot, the possibilities are infinite..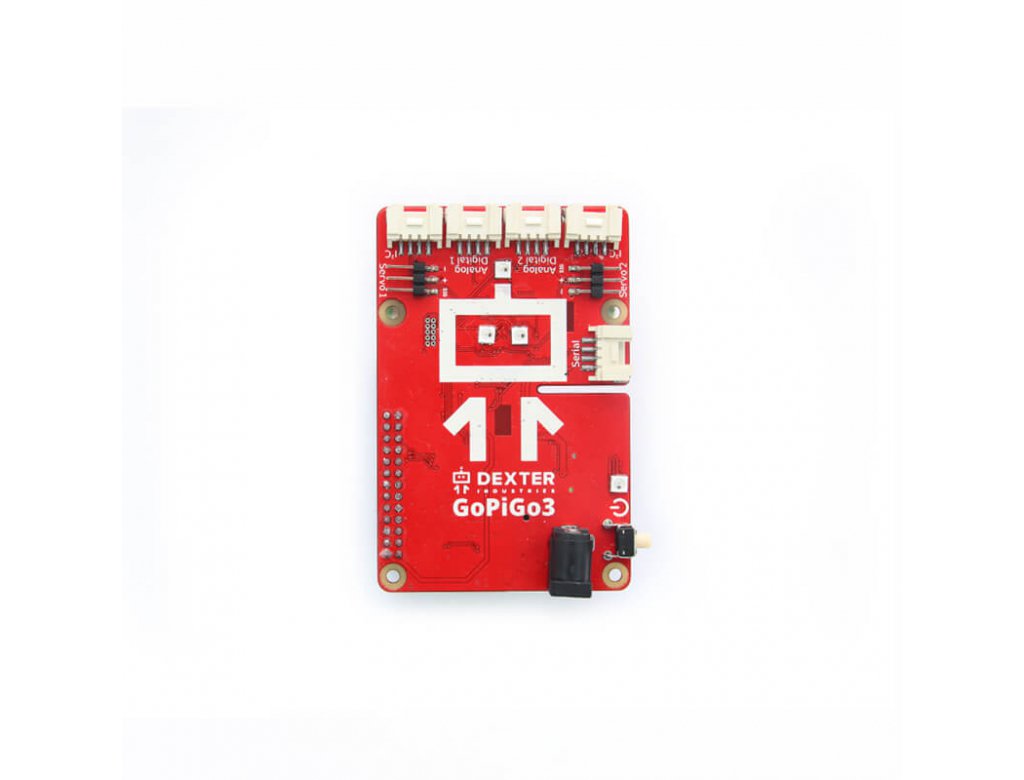 Features:
Works with the Raspberry Pi Model A, A+, B, B+/2/3
Powered by 8 AA batteries (not included)
Software examples and API are provided by Dexter Industries.
Kit takes less than 20 minutes to assemble.
GoPiGo is compatible with Lego Technic parts.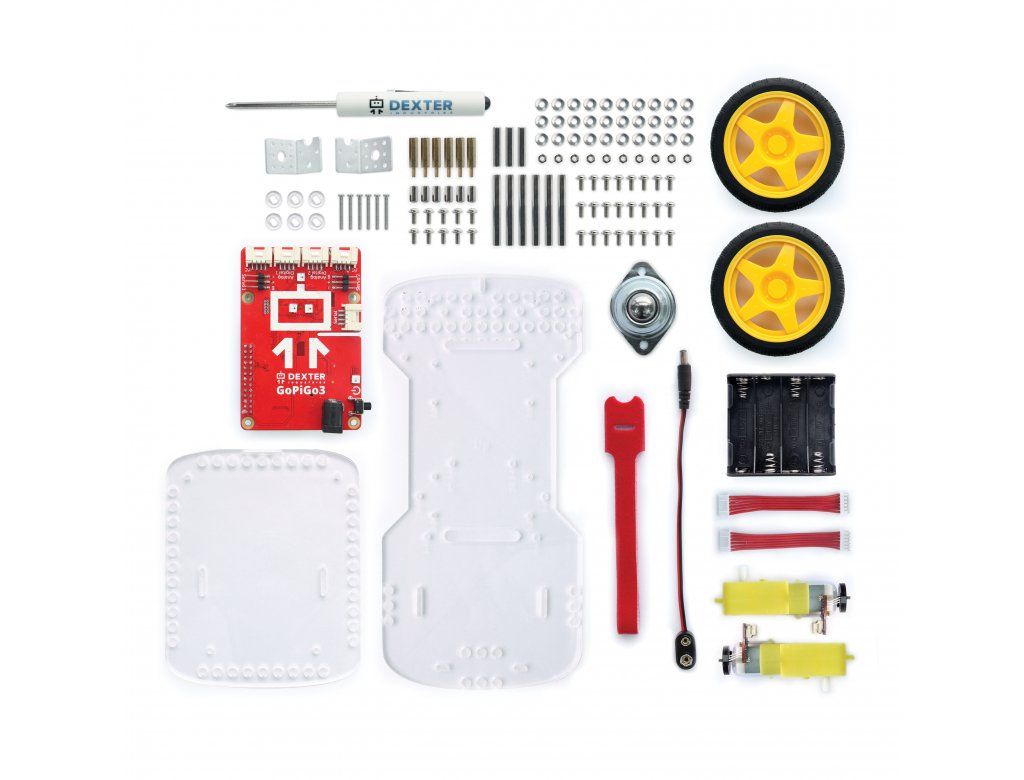 What's included?
GoPiGo3 board (red board)
Chassis (frame, wheels, hardware)
Motors
Encoders
Power battery pack & cable (batteries not included)
Scredriver for assembly
What's not included? (But Required)
8AA Batteries
Raspberry Pi (we recommend the 3, but any version will work)
Computer, or a monitor, mouse, & keyboard for programming
Recommended: Distance Sensor
Recommended: 8GB Drive for Software Upgrades & Storing Photo's & Files
Example Projects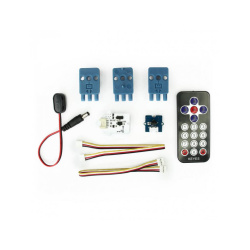 Dexter - BalanceBot Extension Kit (1D5 dexter balance kit)
Build a BalanceBot with the Raspberry Pi! 
The BalanceBot extension kit takes your GoPiGo3 and turns it into an upright balancing robot! Kit includes an IMU sensor, IR receiver, IR remote control and a set of 3 sensor mounts. Program examples provided in Raspbian for Robots in Python.
Please Note. The GoPiGo3, Raspberry Pi and other associated hardware are NOT included in this purchase.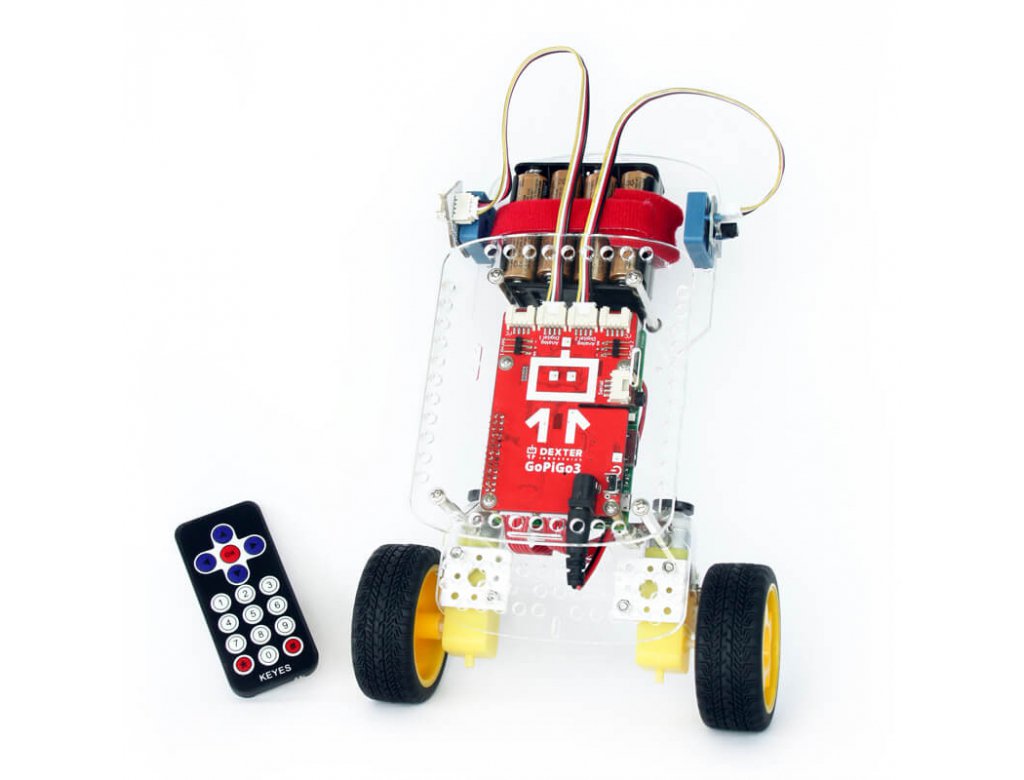 What's included:
BalanceBot Power Cable (longer than the original one that comes with the GoPiGo3 base kit)
IMU Sensor
Infrared Reciever Sensor
Infrared Remote Control
Sensor Mounts (s/3)
What else do I need:
NOTE: This expansion kit will not work with the GoPiGo2.
Dexter - GiggleBot Base Kit for Micro:bit (1D5 Gigglebot for micro:bit)
GiggleBot is the Micro:bit Robot
Turn your BBC Micro:Bit into a Gigglebot robot and start coding in under 5 minutes!  The GiggleBot is the fastest and easiest way for kids aged 6 through 14 to integrate powerful STEM learning and coding in the classroom.
The GiggleBot is a Microbit Robot.  micro:bit is a tiny programmable computer, designed to make learning and teaching easy and fun through block coding, JavaScript and even Python!
The GiggleBot is the easiest way to integrate powerful STEM learning and coding into your classroom.  GiggleBot is designed and sold by Dexter Industries, the world leader in STEM robotics.
This is the GiggleBot. Just add your BBC Micro:Bit to the Robot and you can begin programming using MakeCode.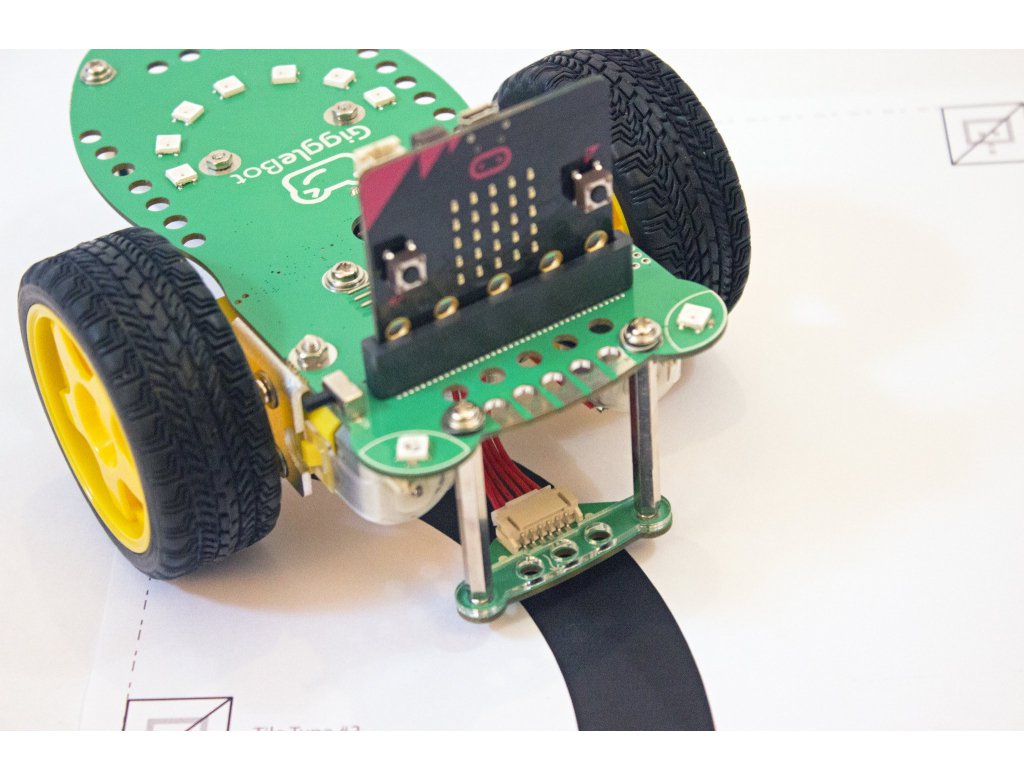 Please Note. Micro:Bit NOT Included
What's included?
GiggleBot Robot Only (Assembled)
What's not included?
The GiggleBot is a perfect robot for the BBC Micro:Bit Robot:
Works with a PC, Mac, and Chromebook.
The micro:bit is mounted vertically for ease of insertion/removal (also easy access to the reset button)
9 color LEDs,  7 are in a rainbow shape, and 2 are used for the robot "eyes".
A line sensor to follow lines on the floor. 
A pen-hole right between the wheels that supports drawing with the robot.
Two light sensors are in front on each side so the robot can play "follow the light." 
Servo mounts on the side so you can attach two servos. You can control wings, flippers or a head and tail after your robot becomes an animal.
Runs on 3xAA batteries.
Comes pre-assembled. You add the wheels and the micro:bit!
micro:bit not included.
The GiggleBot comes ready for the classroom:
Works with a PC, Mac, and Chromebook.
A solid robot body that's able to survive in a classroom.
The robot is shaped organically so you can turn it into a butterfly, cricket, or whatever you like.
There's room on the body for kids to build on, so they can use the robot in whatever school project they have. To help with the build, there are holes on the body you can fit LEGO components to!
We've got two Grove expansion ports for I2C sensors, and we keep the 0/1/2 pins open. 
Supports more sensors: distance sensor, a light/color sensor, and a temperature/humidity sensor.