Search
Search Criteria
Products meeting the search criteria
K11 Wired Gaming Keyboard 28 Keys LED Backlit Usb Ergonomic Pro Gamer Left/Right Hand Single-hand Control Keypad for PC Laptop (Gamer keyboard)
MINI PORTABLE. 28 keys, portable size so you can carry everywhere anytime, and with Wrist Rest, perfect for one hand control, left or right hand, convenient to control, humanized design.
1 RAINBOW BACKLIGHT. "Fn Esc": Turn on/off the light. "FN 3": Increase the backlight; "FN 4": Weaken the backlight, and the backlight will turn off when it is weakest. "Fn Alt/Ctrl": Switching to the Breathing Light.
MULTIMEDIA KEYS & SHORTCUTS. Easy-access dedicated multimedia controls, it is convenient and easy to switch between gaming. "Fn 1" equals to F1; "Fn 2" equals to F2; "Fn 5" changes to "m".
ERGONOMIC DESIGN. Delicate appearance, humanized design, large and soft rubber palm rest ensures you long time using without feeling tired, perfect for single hand user, convenient to control.
BROAD COMPATIBILITY. Plug and play support, compatible with Windows 8/los/android and other systems. Used with Notebook / Desktop PC. Perfect for the home office or workplace.


Specifications:
Working voltage :5V

Type: wired single-handed gaming keyboard

Model : K11

Apply For Windows XP, Windows Vista, Windows 7, Windows 8, Windows 10, Mac OS X

Key-press force: 55±10g

Keystroke lifetime: :≥50 million

USB Cable Length: 1.2m

Product weight:350g

Interface: USB

Keys : 28 Keys

Size : 155mm x 185mm x 28mm


Packing Includes:
Retro Gaming with Raspberry Pi 2nd edition (book retro gaming 2nd)
Description
Discover how to set up Raspberry Pi to play classic games in the brand new version of our retro gaming guide.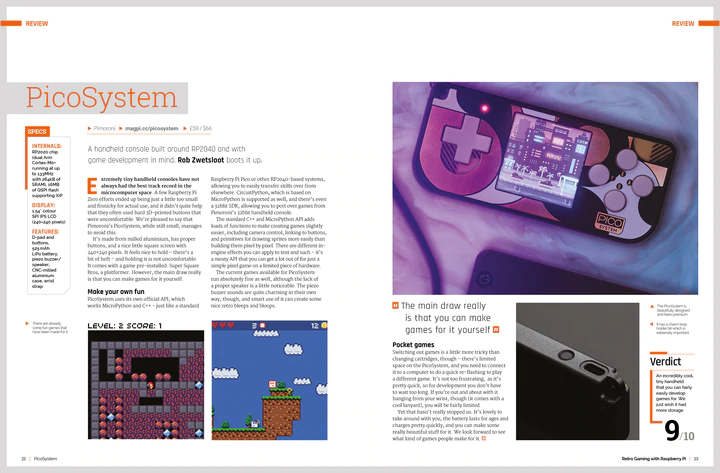 In this 164-page book, you'll learn how to build a portable games machine, assemble a full-sized arcade cabinet, and emulate classic computers and consoles. Our step-by-step guides make each build easy! Plus you'll even learn to program your own versions of classic arcade games using Python and Pygame.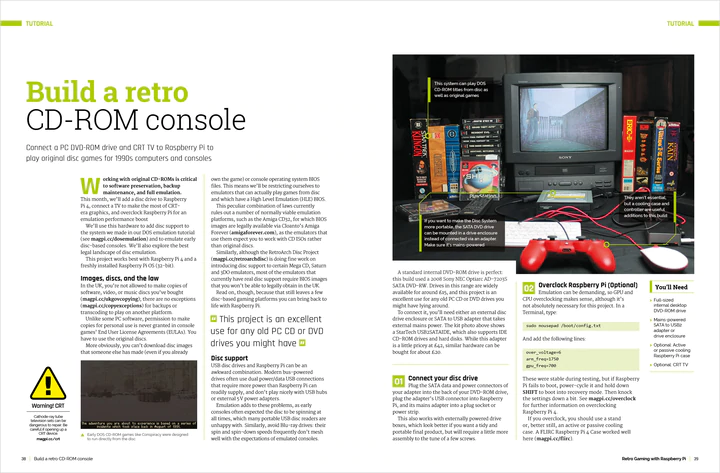 Set up Raspberry Pi for retro gaming
    Emulate classic computers and consoles
    Learn to program retro-style games
    Build a portable console, arcade cabinet, and pinball machine
    And much, much more!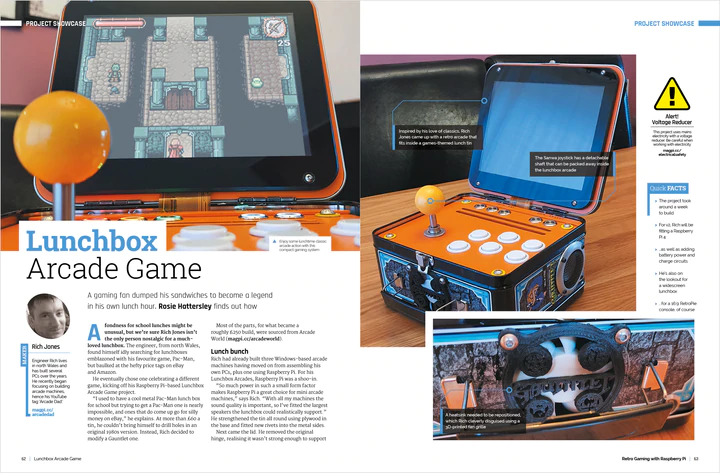 What's in the box?
1 x retro gaming 2nd edition book