Search
Search Criteria
Products meeting the search criteria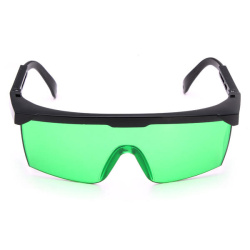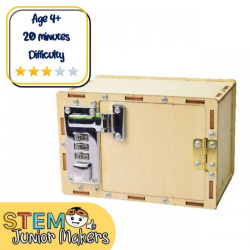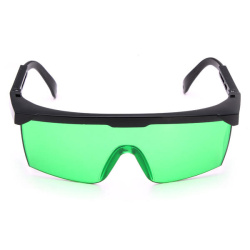 Blue-violet Laser Goggles Safety Glasses Protective Eyewear (Laser safety goggles)
Description:
Laser Safety Glasses 200-450nm Eye Protection Green Lens. Not suitable for high power laser, only suitable for low power laser. Laser light is harmful to human eyes, please choose these goggles to protect your eyes!


Specifications:
Brand: Eleksmaker
Material: Plastic
Item: Laser Protective Glasses
Applicable Model: 200-450nm Wavelength
Optical Density (OD): OD4
Blue Laser Visible Light Transmission: <50%
Red Laser Visible Light Transmission: >60%
Features:

- Durable and comfortable to wear.
- Fit for 200-450nm blue-violet lasers.
- Ideal for use in most laser applications.
Package includes:

1 x Laser Safety Glasses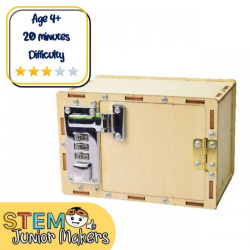 DIY Wooden Safe Box with Passkey STEM Kit (DIY safe kit)
Description:
This wooden safe box is precisely cut with a laser cutting machine, created as the perfect gift for your friends and family. It is also a perfect DIY kit to create and store your personal belongings. Not that the security of this device is at its minimum with bolts locked on each side of the wooden frame.
Note: Refer to the instruction manual below to learn how to change the passcode. Default passcode is "000".


Get this kit to let your kids have a more hands-on experience is creating their own personal safebox while learning how to use a screwdriver.
Features:
Do It Yourself Wooden Safe Box with Passkey
Suitable for age 6 years old and above
Come with everything needed to assemble the music box
No power or battery needed
Learn the mechanism of a wind-up music box
Music: Carrying You (From "Castle in the Sky" by Studio Ghibli)
What's in the box?


Wooden parts for the safe box
Some screws
2 x Plastic frame holder
1 x Screwdriver
1 x Passkey lock
1 x Passkey dial
1 x Hinge
Resources:
Argon ONE V2 Aluminum Case for Raspberry Pi 4 with Safe Power Button (Argon One V2 case Pi4)


Argon ONE V2 Aluminum Case

Pi 4 Applicable
Make a shiny mini-computer by this decent aluminium-alloy case customized for Raspberry Pi 4


Sleek Aluminum-alloy Enclosure
Aluminum-alloy enclosure with modern space grey finish, robust and nice looking


Removable Top and GPIO Recess
Neat GPIO recess along with magnetic removable top, both aesthetic and protective, there are even clear pin labels and color-coded header, make it easier to use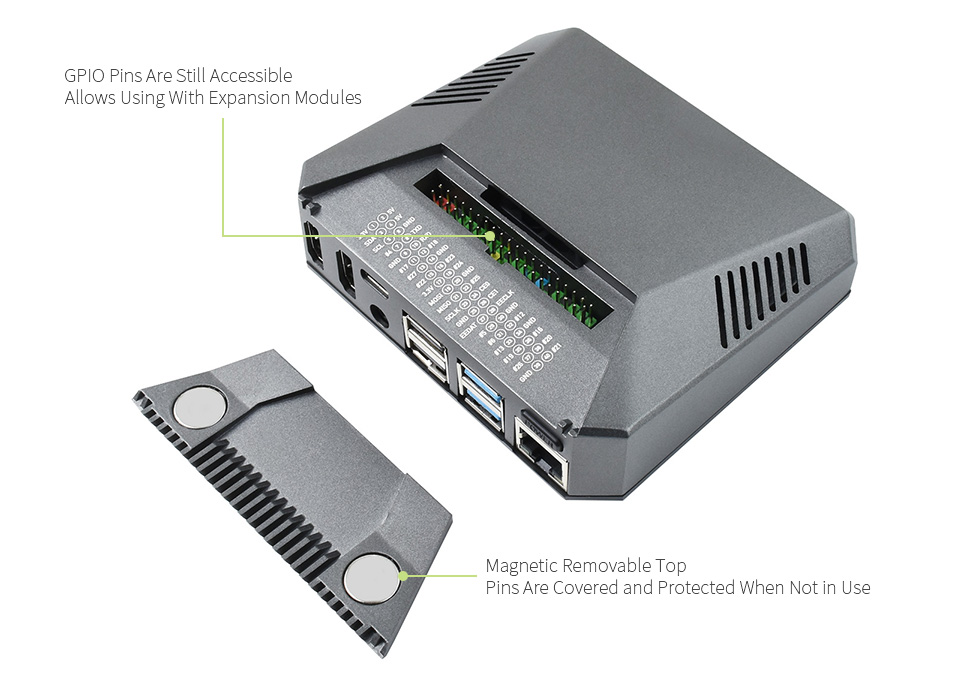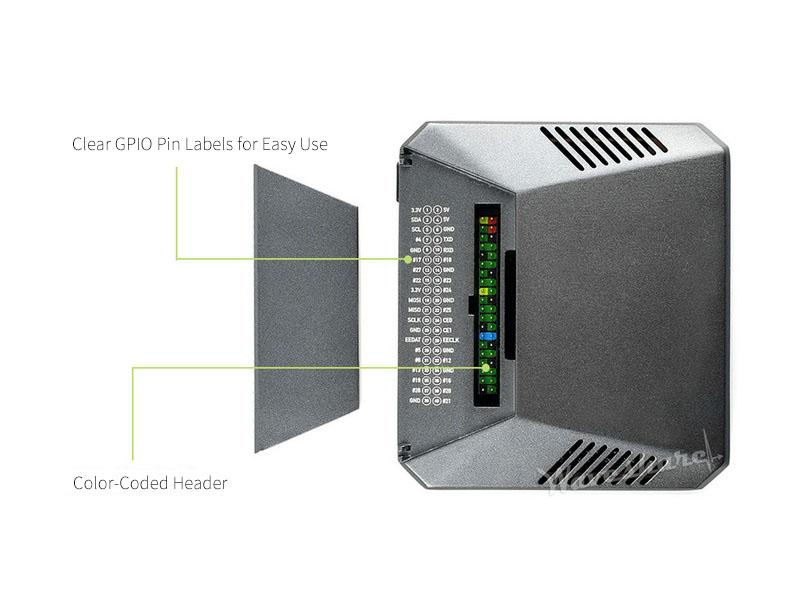 Amazing Temperature Management
The extension pillars makes the aluminum case become a big heatsink to transfer heat from the board, combined with the cooling fan and multi airflow vents, cooling effect can't be better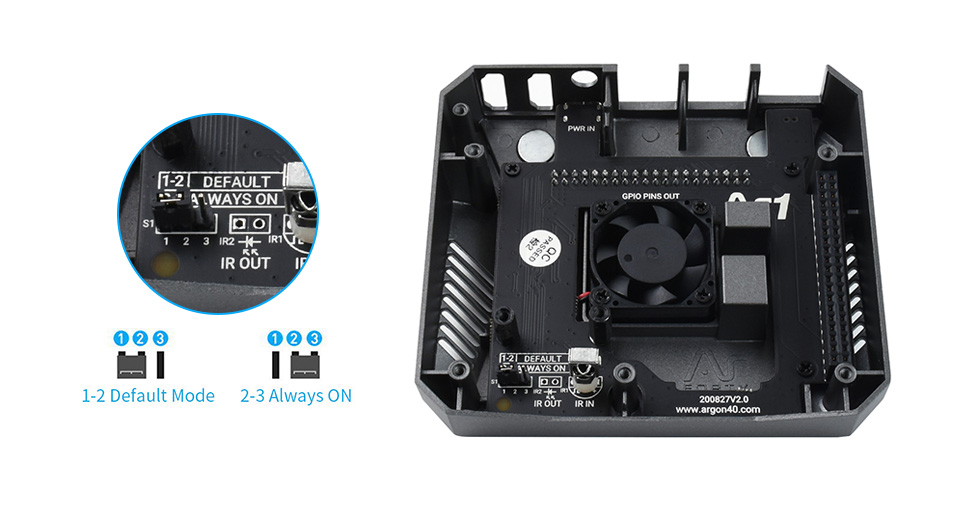 Tidy cable management
All of the ports are accessed at the back, minimal cable clutter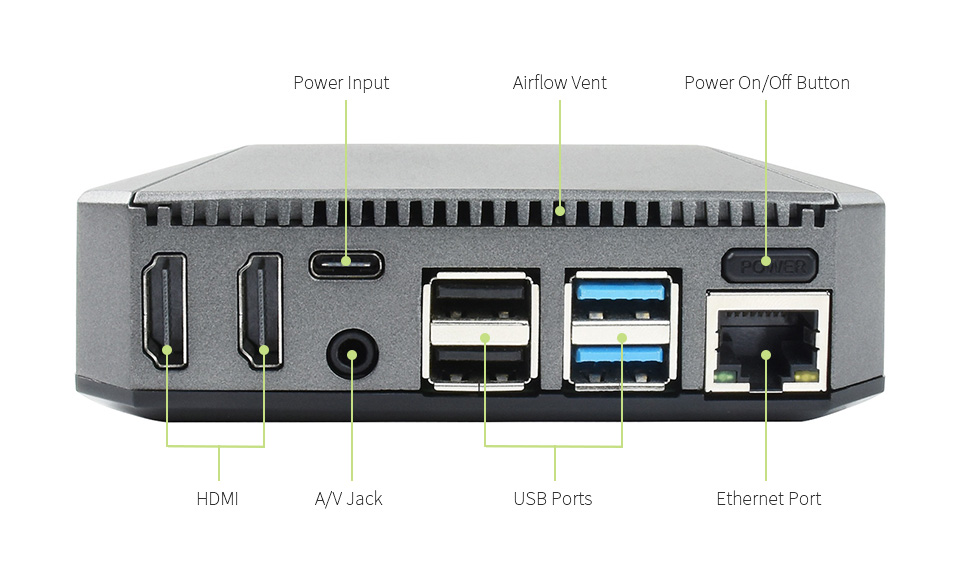 Safe & handy power button
Dedicated power button, combined with one-line script, to turn the computer on / off while ensuring the stored files are safe, also supports customized function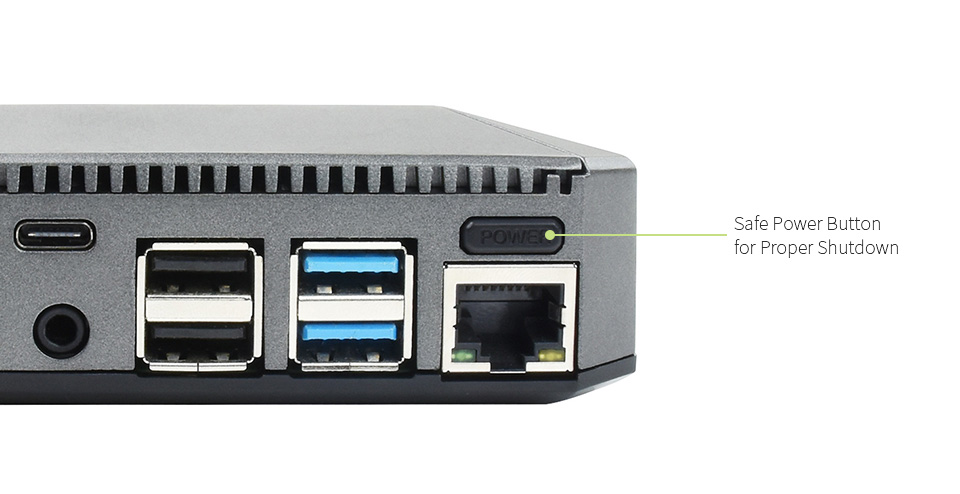 Easy assembly without messy wiring
Comes with two PCB boards to simply build it up, no messy wiring, no wrong connection, more stable, more safe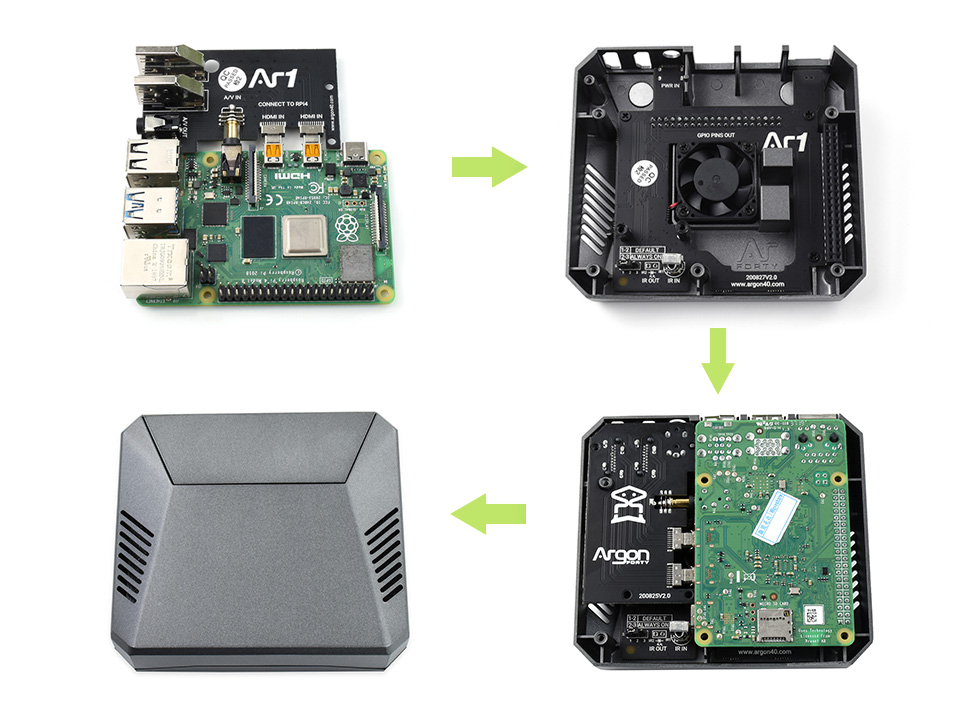 Proper bottom design
TF card slot on the bottom, as well as two airflow vents and four rubber feet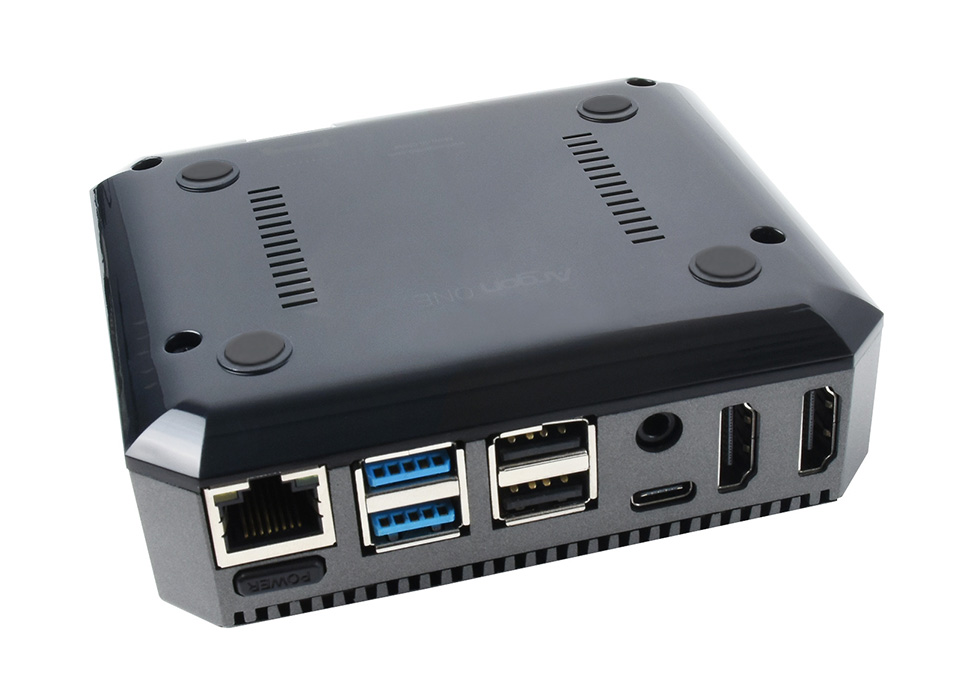 Development Resources