Search
Search Criteria
Products meeting the search criteria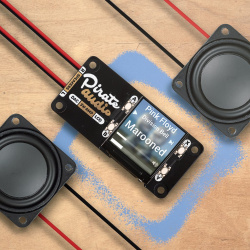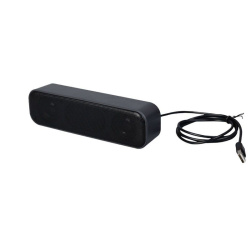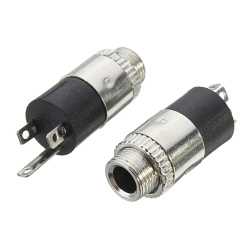 PJ-392 3-Pin 3.5mm Stereo Headphone Audio Video Jack Socket Plug With Nut (headphone socket)
Description:


Jack plugs and sockets are widely found in audio and audio-video applications and are most commonly used for analogue audio signals like the 3.5mm jack found on your earphones. With this socket you can now add this funtionality to your project. 

Specifications:
Model: PJ-392
Size(LxWxH): Approx. 22.5mmx 8mm x 8mm/ 0.89x3.15x3.15"

Package Includes:

1 x Stereo Headphone Audio Video Jack Socket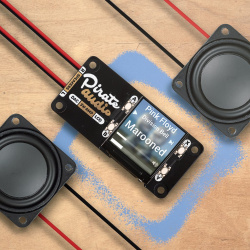 Pirate Audio: 3W Stereo Amp for Raspberry Pi (Pirate Audio: 3W Amp)
Descripton:
Bring an old radio or set of speakers into the 21st century with Pirate Audio 3W Stereo Amp for Raspberry Pi! Get punchy digital audio through the push-fit terminals and control your music with the built-in colour LCD and playback control buttons.
The push-fit connectors on Pirate Audio 3W Stereo Amp make it super-simple to connect up a set of speakers, whether they're bookshelf or floor-standing speakers, or the speakers in an old radio. Play crisp digital audio from local files (MP3, FLAC, etc.) or stream from services like Spotify. The combined DAC and amp gives you crisp 24-bit / 192KHz digital audio through your connected stereo speakers (or mixed-down mono through a single channel).
Pirate Audio is a range of all-in-one audio boards for Raspberry Pi, with high-quality digital audio, beautifully-crisp IPS displays for album art, tactile buttons for playback control, and our custom Pirate Audio software and installer to make setting it all up a breeze.
Features
MAX98357A DAC / amplifier chip x2 (datasheet)
Stereo 3W (per channel) audio out
Push-fit speaker terminals
Switch for stereo / mixed-down mono modes
1.3" IPS colour LCD (240x240px) (ST7789 driver)
Four tactile buttons
Mini HAT-format board
Fully-assembled
Compatible with all 40-pin header Raspberry Pi models
Dimensions: 65x30.5x9.5mm
Software
Our Pirate Audio software and installer installs the Python library for the LCD, configures the I2S audio and SPI, and then installs Mopidy and our custom Pirate Audio plugins to display album art and track info, and to use the buttons for playback control.
Here's how to get started:
Set an SD card up with the latest version of Raspbian.
Connect to Wi-Fi or a wired network.
Open a terminal and type the following:

git clone https://github.com/pimoroni/pirate-audio
cd pirate-audio/mopidy
sudo ./install.sh


Reboot your Pi
You can find more detailed instructions here: https://github.com/pimoroni/pirate-audio/tree/master/mopidy
Notes
Note that our installer, linked above, does all of the below for you, but if you're an intrepid hacker then you might need to know this stuff!
The push-fit connectors require you to push gently on the tab to allow the cable to be inserted / removed. Do this carefully, to avoid breaking the clip!
The DAC can be configured by adding dtoverlay=hifiberry-dac to the /boot/config.txt file.
There is a DAC enable pin—BCM 25— that must be driven high to enable the DAC. You can do this by adding gpio=25=op,dh to the /boot/config.txt file.
The buttons are active low, and connected to pins BCM 5, 6, 16, and 20
The display uses SPI, and you'll need to enable SPI through the Raspberry Pi configuration menu.
If you want to use these boards with a Pibow Coupé case (either for the Zero / Zero W or Pi 4), then you'll need to use a booster header to raise it up a little.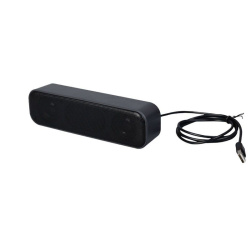 6W Stereo USB Power and Signal Speaker-Black (USB stereo black)
Description:
This small Computer Speaker is USB-powered and USB communicated, just plug and play. No extra 3.5mm Audio Jack is needed. It is very easy to use. For a Mini Speaker, the sound is loud and beautiful. This USB Desktop Speaker will bring you good audio for you to listen to music, watch films, or play games. The small USB Speaker is energy-saving and environmentally-friendly. This mini Portable Speaker is specially designed for desktop, laptop, notebook, tablet PC, and even Raspberry Pi boards and Jetson.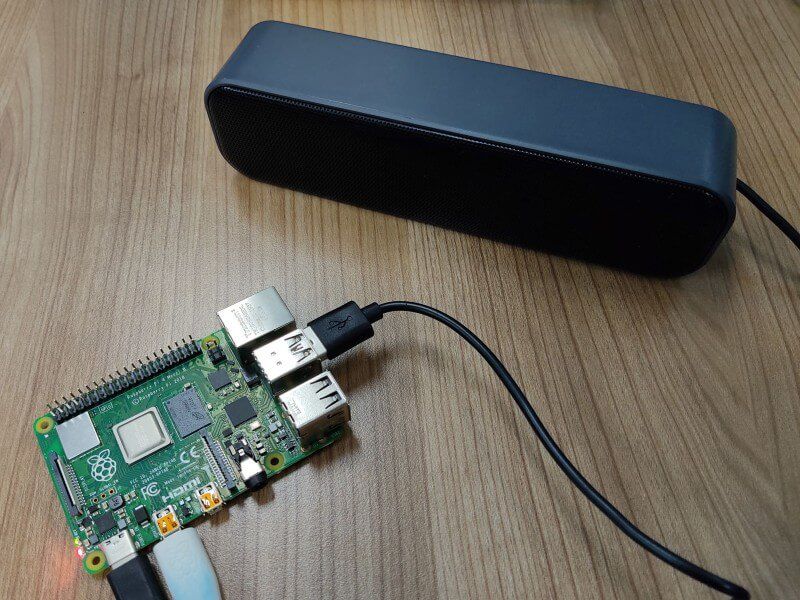 As the new
Raspberry Pi 400
keyboard computer does not come with a 3.5mm Audio Barrel for speaker output, this USB powered, and signal is the perfect speaker for it. And we have tested it with Raspberry Pi 400, it works like expected. No driver is needed, plug and use!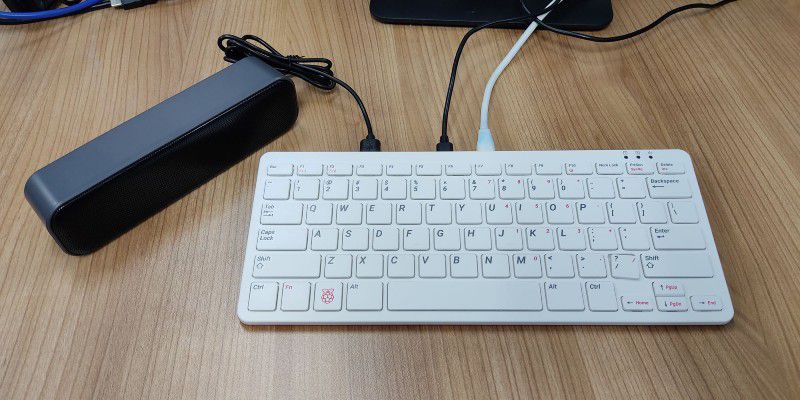 Note:
If you're using the speaker with your Raspberry Pi, be sure to change the audio device to
USB2.0 Device
and change the output to
Digital Stereo Output
. Else, you will not be able to control the volume.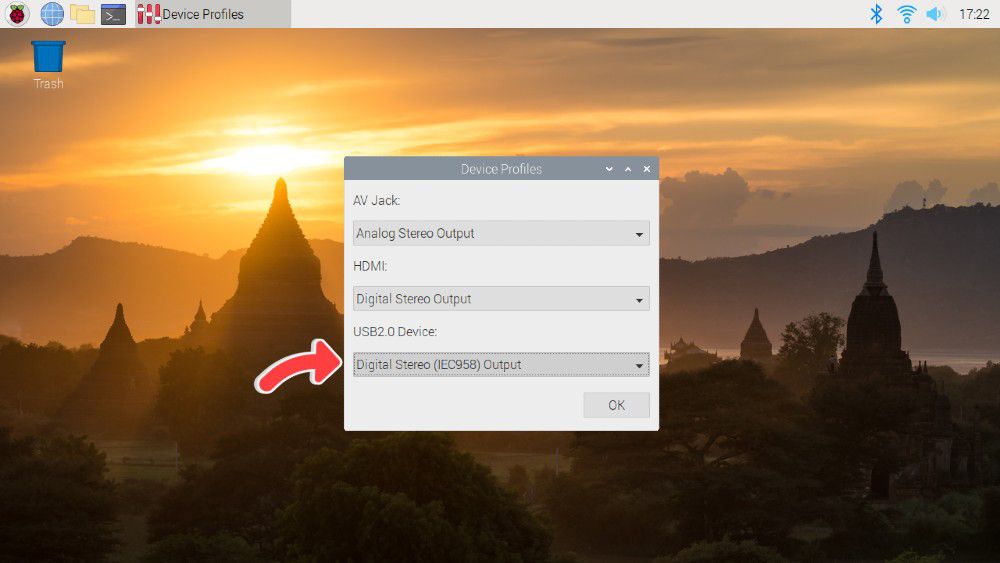 Features and specifications:
They are small and compact, so they can be brought anywhere.
Powered by a single USB cable, have NO volume control knob, easy to use.
Anti-interference and stereo sound.
Crystal-clear treble.
Space-saving design, they can be conveniently placed next to your PC monitors without compromising on valuable desk space.
Built-in 2 speakers, balance and enhance the sound of your laptop, notebook, computer, PC, tablets, good for work, music, movies, games, etc.
Acoustic quality stereo sound, let your room filled with music, movies, or computer games.
No driver is needed for Windows, Linux and macOS, just plug and play!
Great for

Enhance any media experience while at home, office, kitchen, basement, or on the go.
Upgrade to your computer's weakened or faint internal speakers. Perfect USB Speakers for Windows PCs, Desktop Computer, Laptop.
Daily listening, static listening at home or office.

Material: Plastic
Output Power: 3W*2
Channel: 2.0
Frequency Response Range: 25Hz-20KHz
Separation: ≥40dB
Power Supply: USB 5V
SNR: ≥80dB
Voltage: 5V
Connectivity: USB
Number of speakers: 2
USB Cable Length: 47 inches
Connection radius: direct connection
What's in the box?
1 x 6W Stereo USB Power and Signal Speaker-Black