Search
Search Criteria
Products meeting the search criteria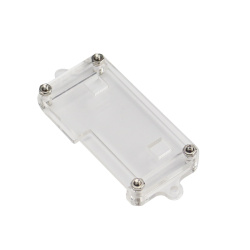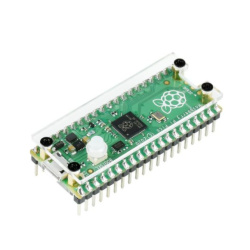 Clear Acrylic Case For Raspberry Pi Zero (Zero acrylic case 2 layer)
Description:
 
A tiny and lovely clear acrylic enclosure for the newest raspberry pi zero W. It designed to be beautiful, light, and easy-assembly. Perfect for any use (but especially for those who want to carry their Pi around in their pocket!). This enclosure is only compatible with the Raspberry Pi Zero W! The case is as minimal as it gets coming in just two pieces of acrylic that secure with four screws. Made of crystal-clear acrylic, this case keeps the Pi Zero W secure.
There are two USB holes and one cooling hole, you can use all of the connectors on the edges of the Pi: mini HDMI, micro SD slot, micro USB power, and micro USB port. There's also a cut out to allow a 2x20-pin header to be soldered onto the Pi Zero W.

Features:
1. Easy to assemble
2. 2 layers, 4 bolts, spacers and nuts included
3. Will fit Raspberry Zero & Zero W

Notes:
Only includes the case. RPi Zero is not included.
Don't forget to remove the protective film from the acrylic.



Package Includes:



1x Clear Acrylic Case heat sink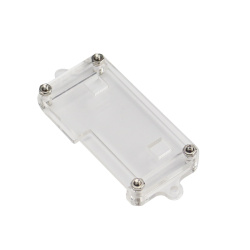 BBC Micro:bit Acrylic Case Transparent Clear (acrylic case micro:bit)
Features :
The case is accurate design for
Micro:bit
, leave all interface to access the main board.
It is the transparent acrylic material , so you can keep watch of the condition of your Micro:bit all the time. 
This case is quite easy to install .
There is a layer of protective film sticker on the surface of acrylic , please tear it up gently before you use it . 
Specifications :
1. Structure : Cover board bottom board gasket ( 3 color to choose ) screw and nut
2. Material : Acrylic
3. Weight : 17g approx
We also have
silicone cases
for
Micro:bit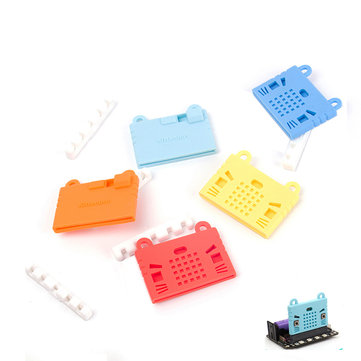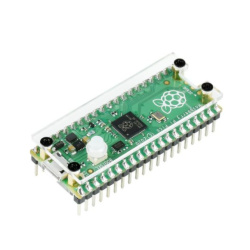 Clear Acrylic Protection Case for Raspberry Pi Pico (WS Pico Case)
Clear Acrylic Protection Case For Raspberry Pi PicoDescription:


Clear acrylic panels, with customized key cap and a neat design for your Raspberry Pi Pico.



Features:

Customized Key Cap, Comfortable And Handy Touch.
Elevated Top Panel, Keeping Enough Space For Pin headers And USB Port.
Reversed Notch For SWD Debugging Pins.




What's in the box ?


Acrylic top panel and bottom panel x1
Key cap x1
Screws and standoffs pack x1
Screwdriver x1