Jetson Cameras
Cameras for Jetson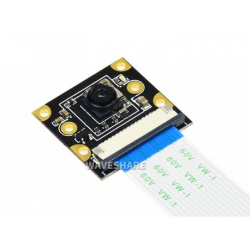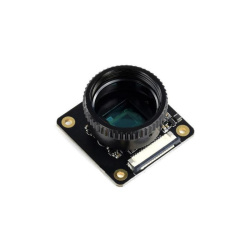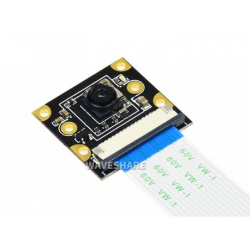 IMX219-77 Camera 77° FOV for Jetson Nano (Jetson camera imx219-77)
IMX219-77 Camera Features
Supports NVIDIA Jetson Nano Developer Kit, Compute Module 3/3
8 Megapixels
Sensor: Sony IMX219
Resolution: 3280 × 2464
Lens specifications:

CMOS size: 1/4inch
Aperture (F): 2.0
Focal Length: 2.96mm
Angle of View (diagonal): 77 degree
Distortion: < 1%
Lens dimensions: 6.5mm × 6.5mm

4 screw holes

Used for attachment
Provides 3.3V power output

Dimension: 25mm × 24mm
Applications
Combined with the Jetson Nano AI computer, this camera suits for AI projects such as:


Face recognition
Road mark detection
License plate recognition
What's in the box?
1 x IMX219-77 Camera 
Resources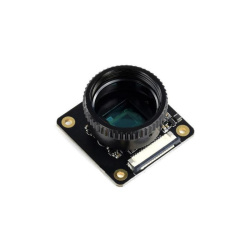 High Quality IMX477 Camera For Jetson Nano 12.3MP (HQ Cam Jetson 12.3MP IMX477)
Description:
High Quality Camera For Raspberry Pi Compute Module / Jetson Nano, 12.3MP IMX477 Sensor, High Sensitivity, Supports C- And CS-Mount Lenses
The IMX477 12.3MP Camera is a high quality camera module which adopts the IMX477R sensor, and requires a C- or CS-mount lens to work. It is compatible with Raspberry Pi Compute Module and NVIDIA Jetson Nano, offers higher resolution (12.3MP) and higher sensitivity (nearly 50% greater area per pixel for improved low-light performance) than IMX219 cameras.
The IMX477 12.3MP Camera is suitable for industrial and consumer applications like security camera, and other specialist optical devices which require higher level of visual fidelity.



Specifications:



SENSOR
Sony IMX477R
12.3MP, 4056 (H) × 3040 (V)
7.9mm CMOS diagonal size
1.55µm (H) × 1.55µm (V) pixel size



OUTPUT
RAW12 / 10 / 8, COMP8
BACK FOCUS
Adjustable
LENS SUPPORT
C-mount / CS-mount (C-CS adapter included)
IR CUT FILTER
Integrated



What's in the box ?

IMX477 12.3MP Camera main unit
C-CS adapter
Dust cap
FFC ribbon