Search
Search Criteria
Products meeting the search criteria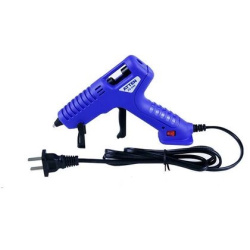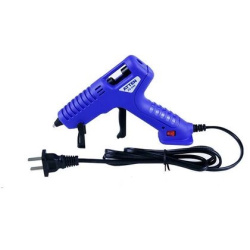 ATTEN JQ-040 30W hot melt glue gun (Atten glue gun JQ-40)
Description:
This glue gun is intended for the quick gluing of clean, dry and grease-free materials with glue heated to its melting point
Specifications:
Power: 30W
Temperature: 165°C
Glue stick: 7mm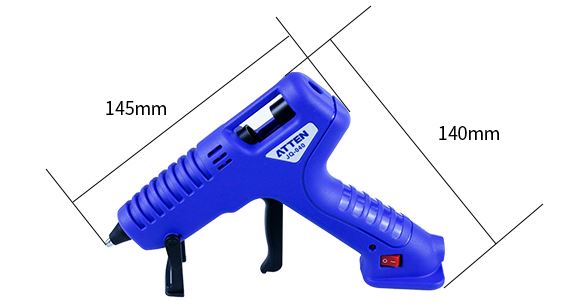 What's in the box?
1 x JQ-040 30W glue gun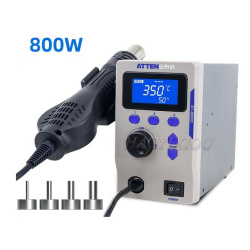 ATTEN ST-8800D heat gun adjustable temperature and air volume anti-static Hot Air Station (Atten hot air station)
Description:
1.Large LCD screen;Temp/Airadjust easily.
2.Touch sensor inside,auto sleep function will take effec twhen hot air gun placed on the stand.
3.Use brushless vortex fan making cyclone air output more gentle and evenly.(Offer 4 nozzles)
4.It has automatic large air volume cooling function,effectively protect the life of heating core and handle.
5.It has independent cold air function, can deal with special use purpose.
6.Three sets of quick temperature keys,can be set and save independently, use easily
7.It has password protection and key lock function, control easily.
8.With timing function and temperature compensation function,make use flexibly.
Specifications: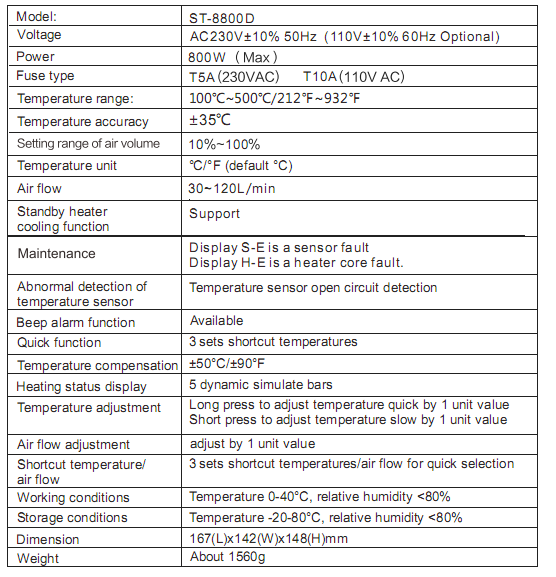 What's in the box?
1 x Atten hot air gun