Search
Search Criteria
Products meeting the search criteria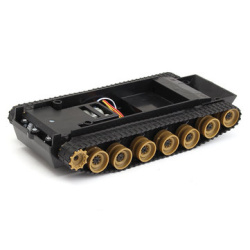 3V-7V DIY Light Shock Absorbed Tank Robot Chassis With 130 Motors (tank chassis shocks)
Description:
This is an excellent lightweight plastic tank frame used for the manufacture of tank toys or robot projects. It has a good shock absorption effect, you can press up to 0.7cm on it.  With a general 130 motors which you can replace with the same high quality motor. This plastic tank frame supports a voltage of 3V to 7V and can be used with many systems.
Features:
1. Only 166g in weight
2. Good damping effect, you can press down to 0.7cm
3. With general motors 130, support 3-7V voltage
4. With the DC charging port at the bottom of the tail
Specifications:
Size: wide 9.7cm* long 18.5cm* high 5cm

Voltage: 3-7V

Motors: 130

Weight: 166g


Package Included:
1x Tank Robot Chassis

Read the Docs

Tank Float Switch Water Level Controller Sensor (Tank Float switch)
Description:
A float switch detects the level of a liquid in a tank or container. It floats on top of the liquid surface and acts as a mechanical switch as the liquid level goes up or down. They control devices like pumps (pump water in or out), valves (open or close inlet/outlets), or alarms to notify users.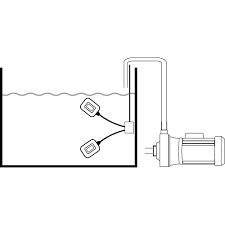 Specifications:
Shape: Square
Contacts: NO NC
Rated voltage: 250V(380V)
Rated current: 8A(4A)
Working temperature: 0℃<=water temperature<=65℃
Mechanical endurance: ≥100,000times
Electrical endurance:≥50,000times
Cable length: 1.9m / 74"
Environment: pool, water tank/dam
Control level difference > 40cm
Features:
Easy to use, easy to install,
Safe, reliable, maintenance-free, non-toxic and environmentally friendly.
Package includes:
1 x Float Switch Liquid Level Controller Sensor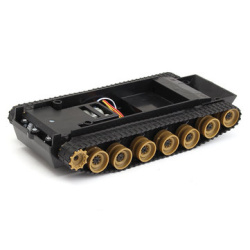 DIY Robot Tank Chassis (tank chassis)
Description:
This is a great entry-level chassis to get started building your own robots with. This tank chassis is a bit larger than an Arduino Mega and can be used with any microcontroller. Great for building robots with lots of sensors and even multiple controllers. It is already assembled and can simply be mounted with whatever you need to control your robot!
Features:
Motor Voltage: 3V~7.4V
Color: Black
Material: Plastic
Size: 225x95x45mm
Package includes:
1 x Robot Tank Chassis

Resources:

Read the Docs