12V Mini Peristaltic Titration Pipeline Water Pump
Coming Soon. Login and add this item to your wishlist to be notified when stock arrives. Pricing is estimated at this stage.
Description:
Miniature peristaltic pump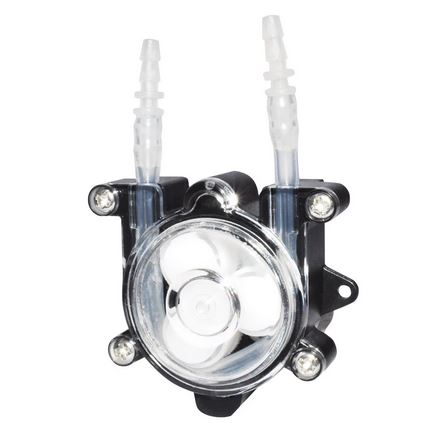 Features:
Applicable power supply: DC 6V
Working environment: temperature 0-40℃, relative humidity < 80%
Flow direction of medium: the flow direction of peristaltic pump depends on the positive and negative stages of power supply. The terminals can choose the positive and negative stages at will
Equipped pump pipe (IDxOD) : 1x3/2x4/3x5 (inside diameter X outside diameter)
Flow range: 9ml/min -150ml/min
Speed range: 0.1-60 rPM
Current: 250-300 ma
Motor ruler: diameter 32 x height 23(mm)
Center distance of mounting hole: 48.5mm
Weight of mini peristaltic pump: 0.15kg
What's in the box?
1 x peristaltic pump