Copper and Zinc Plate Battery Experiment Kit
Description
Do you know that fruits can produce electricity? When two different metals are placed in a common conducting solution which in this case, the juice inside the fruits, electricity will be produced. This is the basis of the electrochemical cell or wet cell. If you have a piece of fruit, a couple of copper and zinc plates, and some wire, then you can generate enough electricity to turn on an LED! Making a fruit battery is fun, safe, and easy.
Watch a video on this kit at
https://youtu.be/gmtJWYzdPbk
Get this kit to keep your kids occupied with hands-on activities while enjoying the new knowledge while having fun! This DIY kit is simple enough to be built by 4 years old children, with parent's help. And children 6 years old and above can build it by themself! Let them explore electricity at a young age! You can also let your kids understand how an electrochemical cell or wet cell works. Awesome!
Note: The fruits used in this project SHOULD NOT be eaten. Care should be taken when handling the metal electrodes, LED and alligator clips.
The experiment can be conducted with various types of fruits: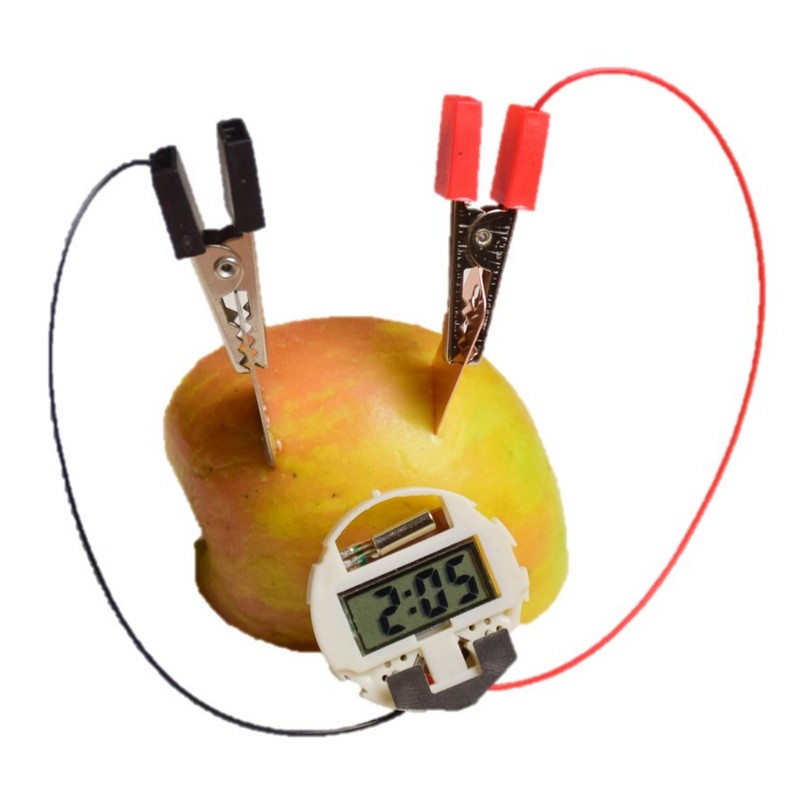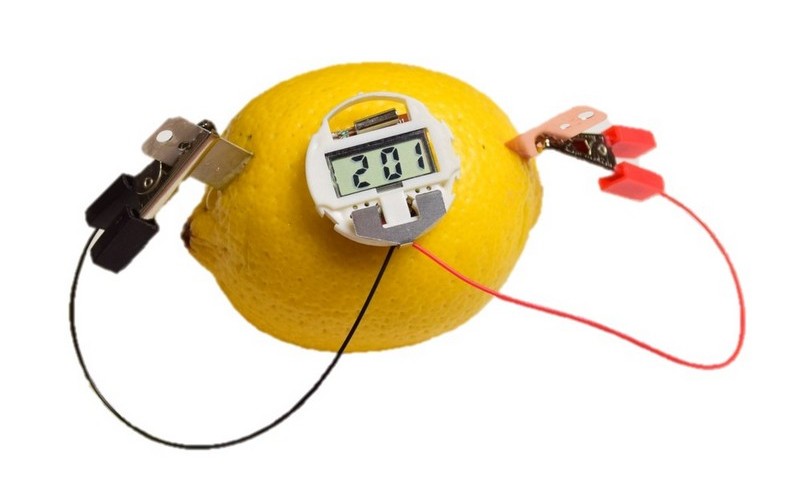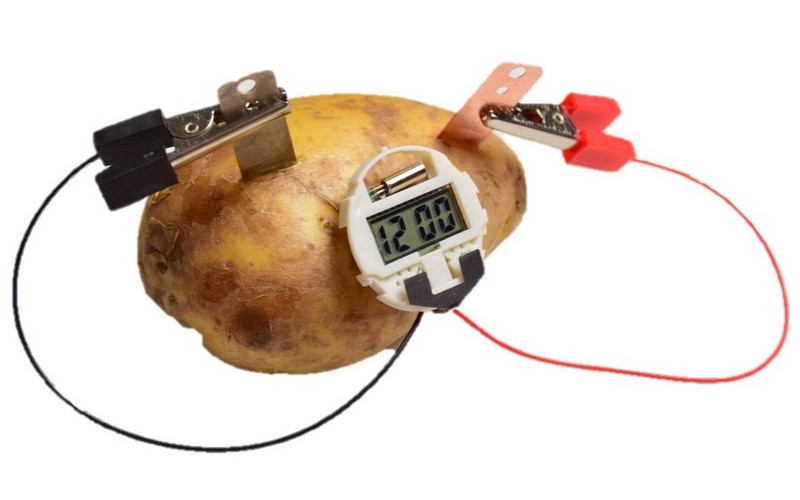 Features:
Do It Yourself wooden kit - Solar-powered fan for kids
Simple and yet educational
Suitable for age 4 years old and above
Come with everything needed to assemble as a solar-powered fan.
Powered by fruit electrolytes
No soldering is needed
Learn about basics of the electrochemical cell or wet cell
What's in the box?
3 x Copper plates
3 x Zinc plates
3 x Red alligator clips
3 x Black alligator clips
2 x Jumper wires
2 x Red LED
1 x Flat white connector
1 x Digital clock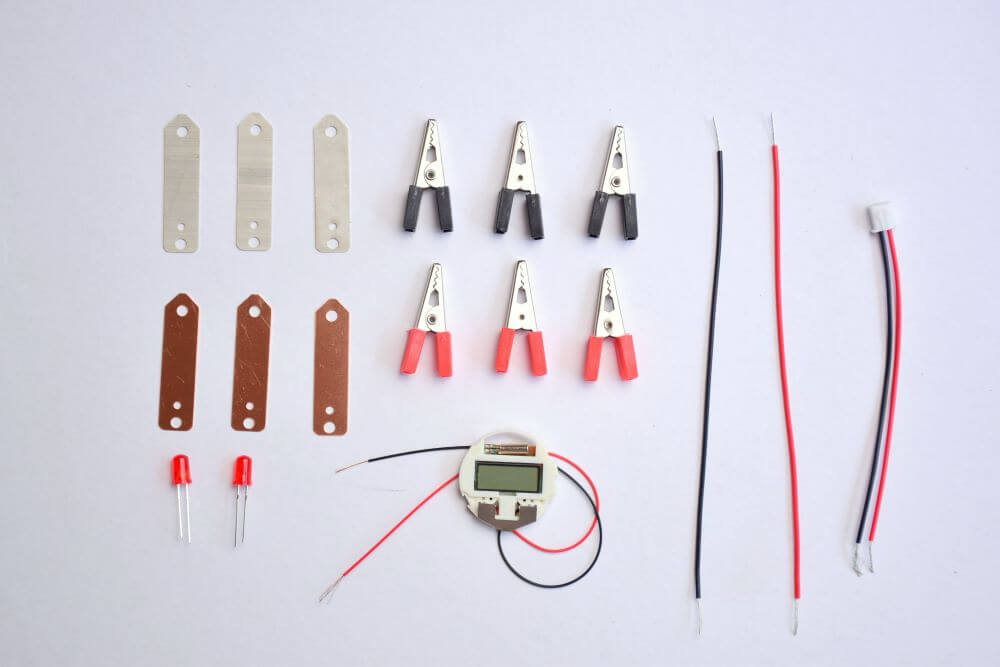 Resources: