1. High Precise Engraving and Cutting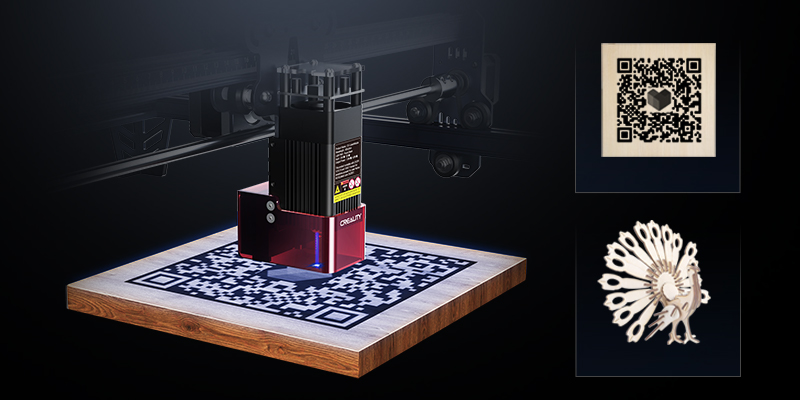 2. Easy to Use - One Button Control
CR-Laser Falcon gets rid of the trouble of many controlling buttons. 
The glowing button not only can control the engraving or cutting process, but also can show us the working state of the machine, which enables us to identify the working mode.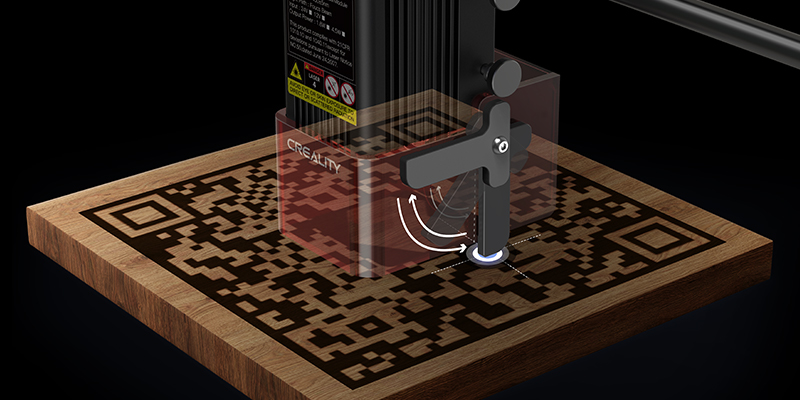 3. Quick and Accurate Starting Point Location  
Continuous blue light emissions from the laser head will preview the engraving or cutting area. It is convenient for you to determine whether the position is your desired engraving area. If not, you can make an adjustment. For batch engraving, you can use the auxiliary grid plate for the same working area confirmation.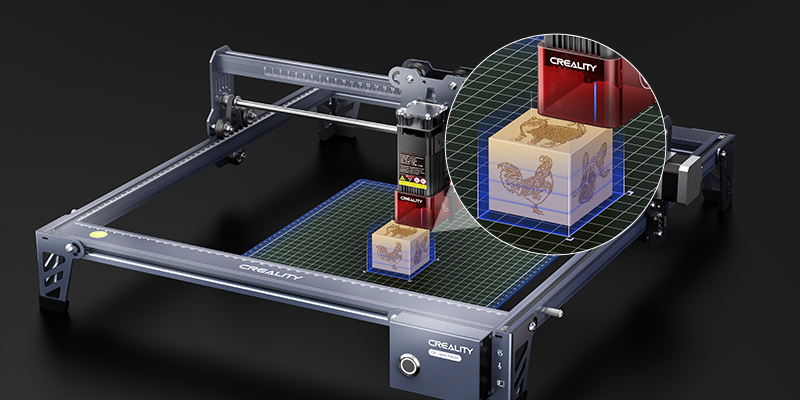 Product Review:
https://youtu.be/RRJJSpriDkg
What's in the box?

1 x Creality3D 10W CR-Laser Falcon Engraver
You might also be interested in....
Resources
Creality Downloads
Safety Tips
When operating the laser engraving machine, please install the laser protective cover. If it is not installed, you need to wear special safety goggles.
Please do not touch the laser emitter with your hand, it will burn your skin.
Please avoid a strong impact on the machine.
Children under 14 are not allowed to use this product and children over 14 need adult supervision.
The light engraving machine can not be directly applied to any mirror reflecting object, which may cause injury to the operator or burn the laser.