High quality BEST 900M-T-I 900M-T-IS BGA soldering iron tips set(2)
Description:
These BEST tips have excellent heat transfer properties and good durability. Especially suitable for welding and repairing small components with high precision.
For use with our ATTEN range of soldering irons.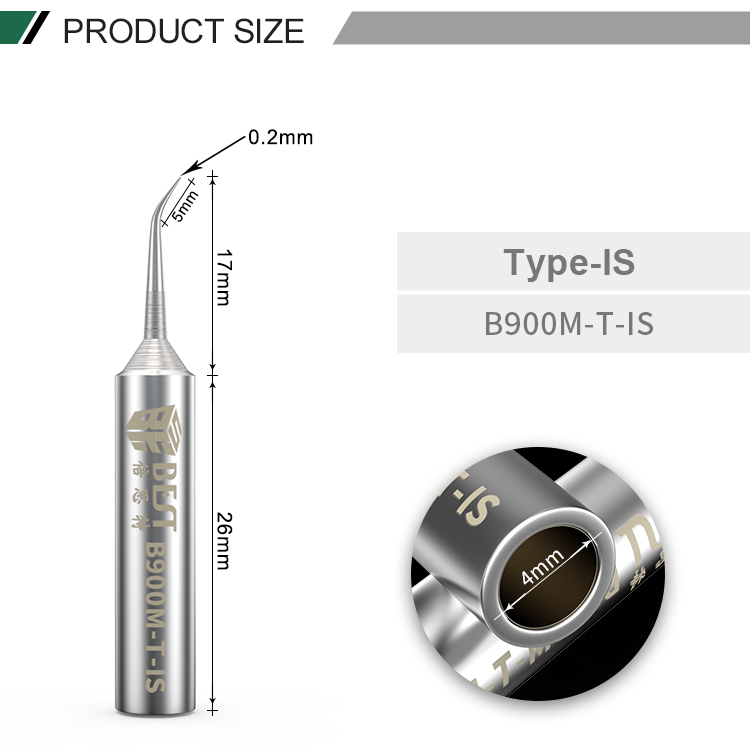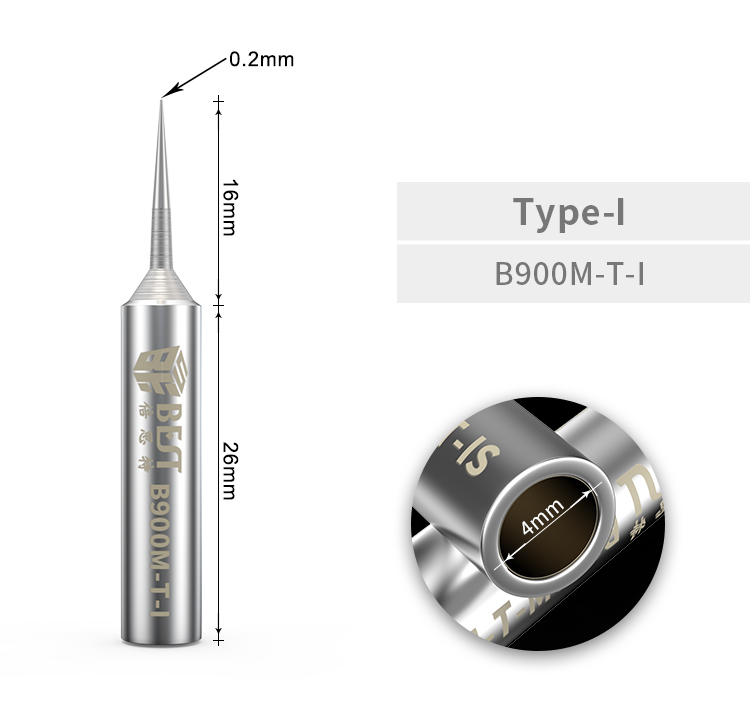 Specifications:
Model: B900M-T
Weight: 41g
Type: Lead-free soldering iron tips
Point: 0.2mm
Material: Oxygen free copper
What's in the box?
2 x Best soldering iron tips