Search
Search Criteria
Products meeting the search criteria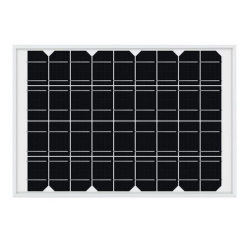 Cinko 10 - 10W Solar Panel (10W Solar panel)
Description:
Aesthetic appearance with excellent efficiency based on innovative photovoltaic technologies. They feature high quality, strong aluminum frame, passing mechanical load testing 5400 Pa and wind pressure 2400Pa
Polycrystalline solar panels can last up to 25 years, after which the efficiency can drop as electrical forces cause their crystals to separate.
Specifications:
Cell: Poly-crystalline solar cell 78 x 22 mm.
No. of Cells (Connections): 36 (4x9).
Panel Dimensions: 280mm x 350mm x 17 mm.
Weight: 1 kg.
Connectors and Cables: Available upon request.

Electric performance at STC *
Maximum Power: 10 Wp.
Power Tolerance: 0/ 5 Wp.
Maximum Power Voltage: 18 V.
Maximum Power Current: 0.56 A.
Open Circuit Voltage: 22.1 V.
Short Circuit Current: 0.73 A.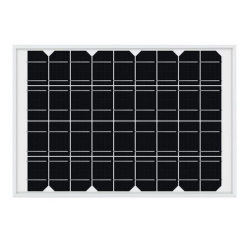 Polysilicon Solar Panel (18V 10W), High Conversion Efficiency (WS 18V 10W solar panel)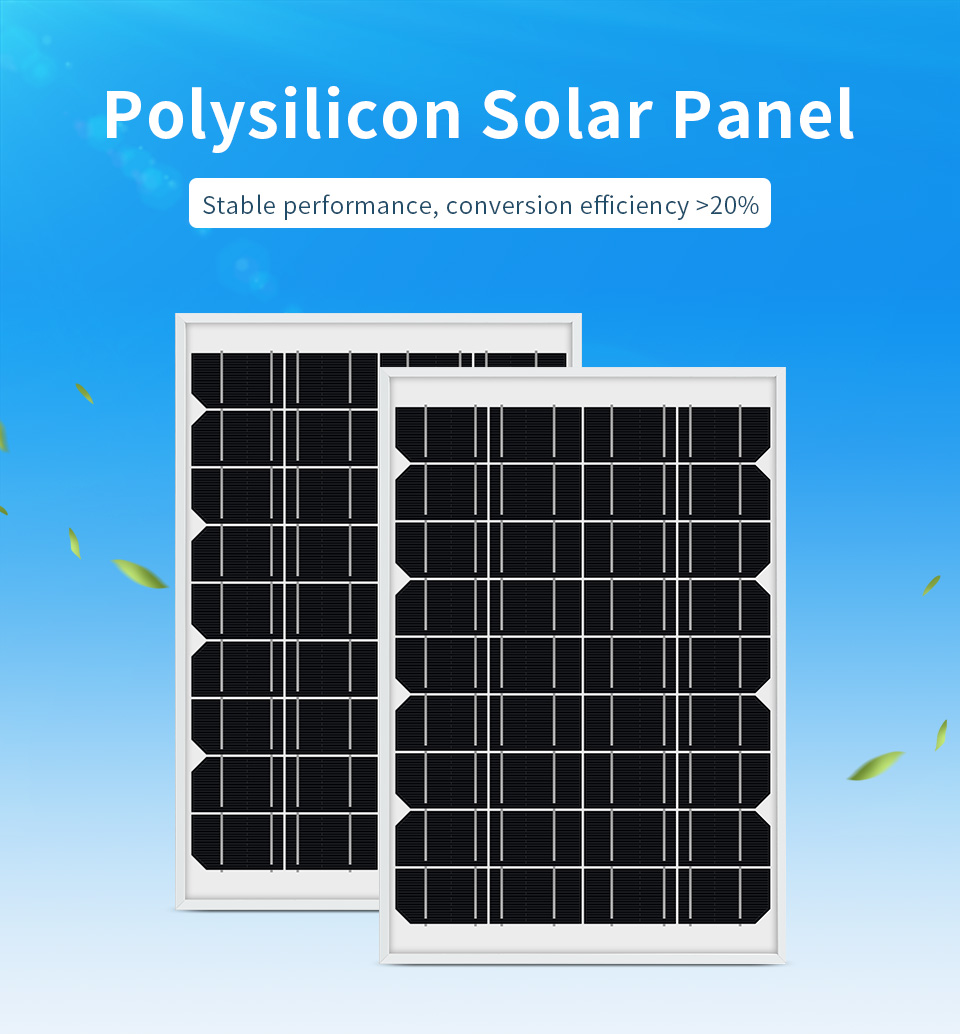 Specifications
Key specifications
Solar cell type
polysilicon
Power
10 Wp (Max)
Output power tolerance
±3%
Conversion efficiency
>20%
Operating voltage
17.6 V
Operating current
0.57 A
Open circuit voltage
21.6 V
Short circuit current
0.61 A
Cell quantity
36 (4×9)
Standard system voltage
1000 V (Max)
Others
Operating temperature
-40℃ ~ 85℃
Pressure on panel
30m/s(200kg/sq.m) (Max)
Cable length
90 cm
Frame material
anodic oxidation aluminum alloy
Dimensions
340 × 232 × 17 mm
Weight
0.935 kg
conversion efficiency > 20%
polysilicon solar panel, widened chips, larger receiving area, capturing trivial source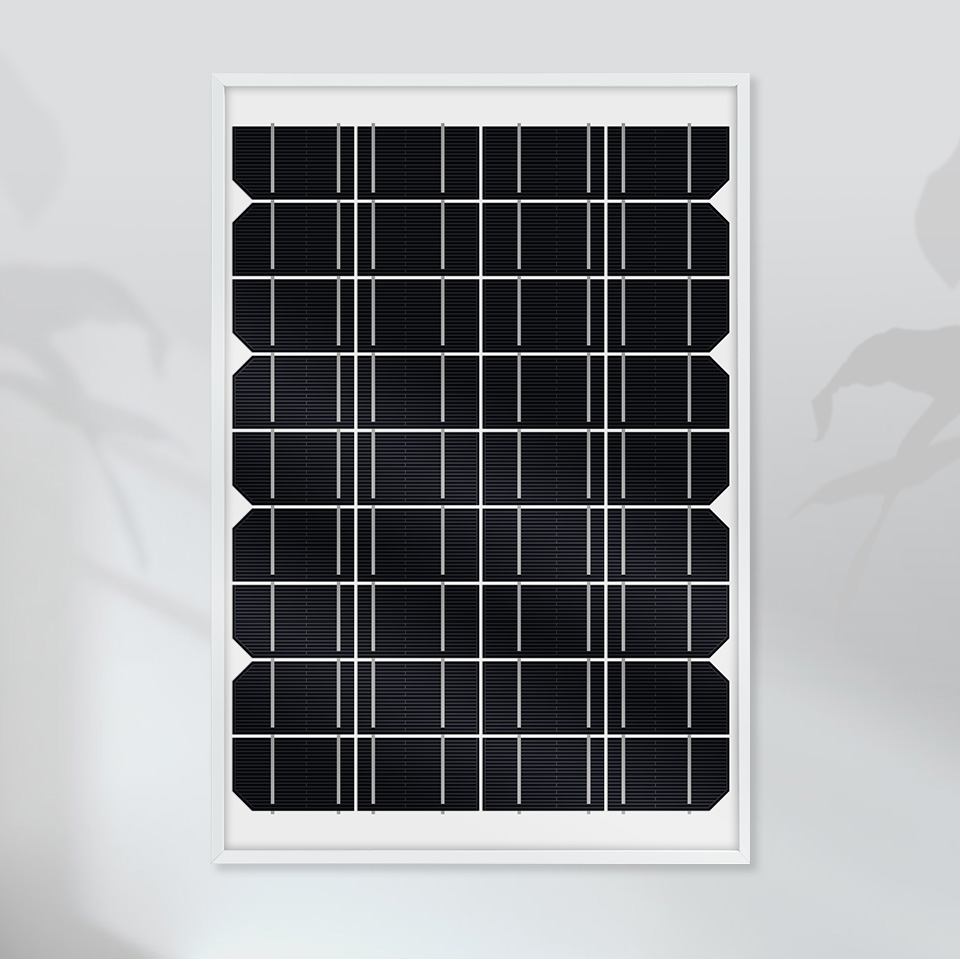 high strength frame
anodic oxidation aluminum alloy material, multi layers structure, waterproof and durable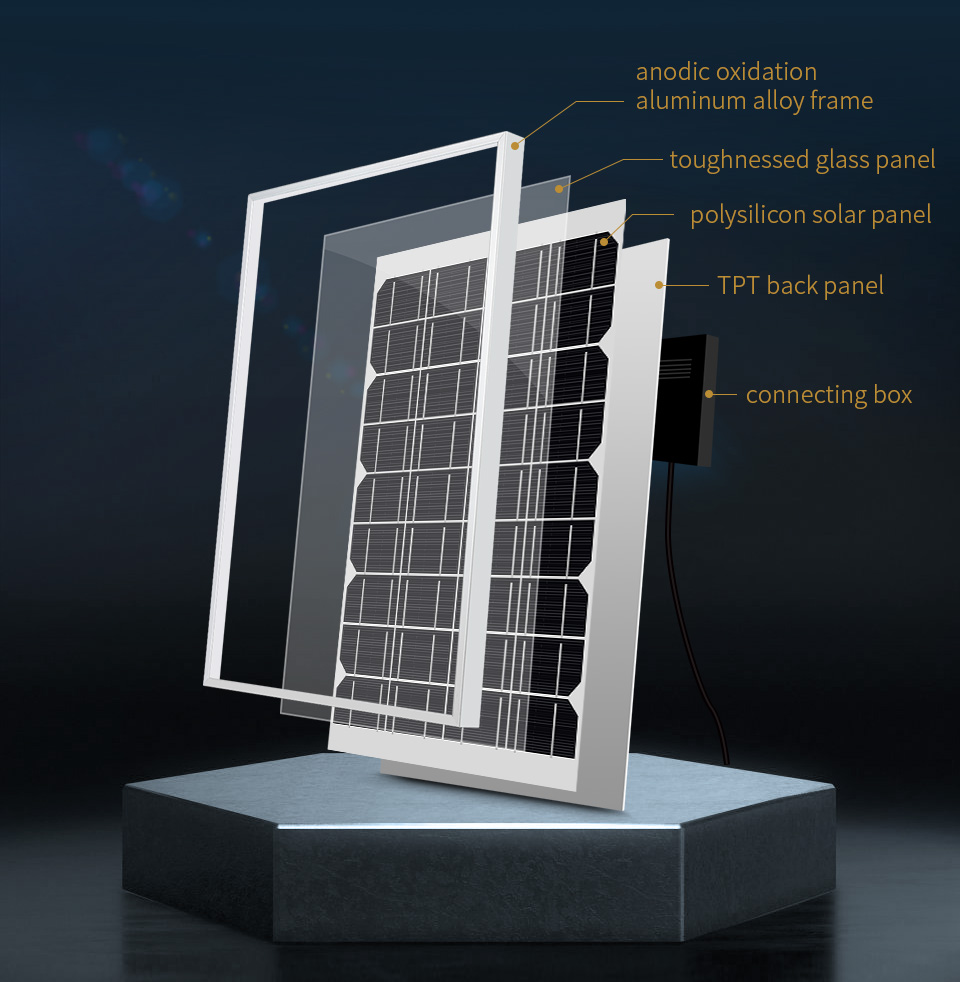 Application example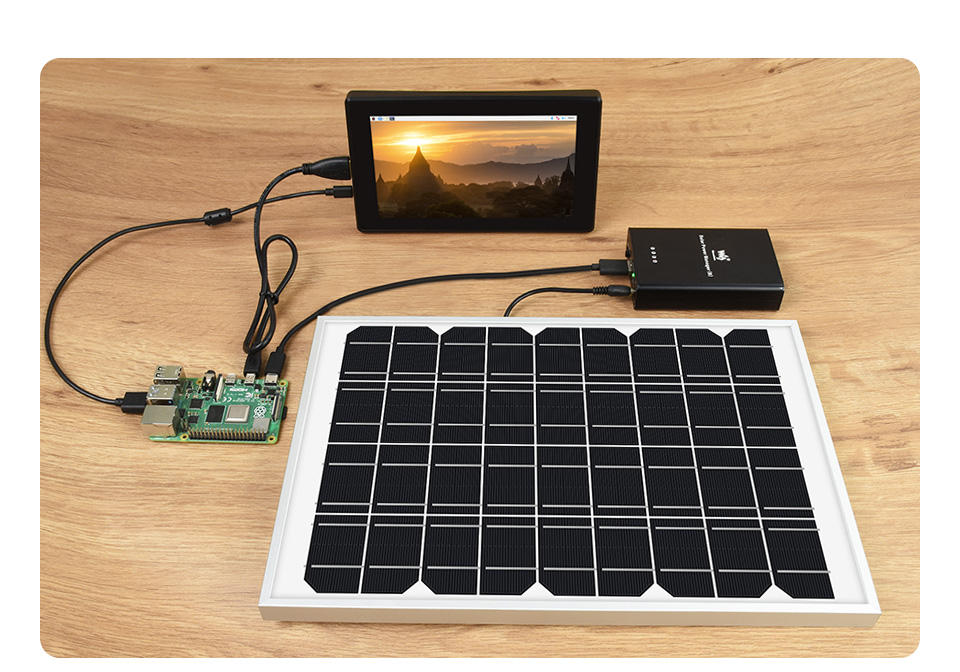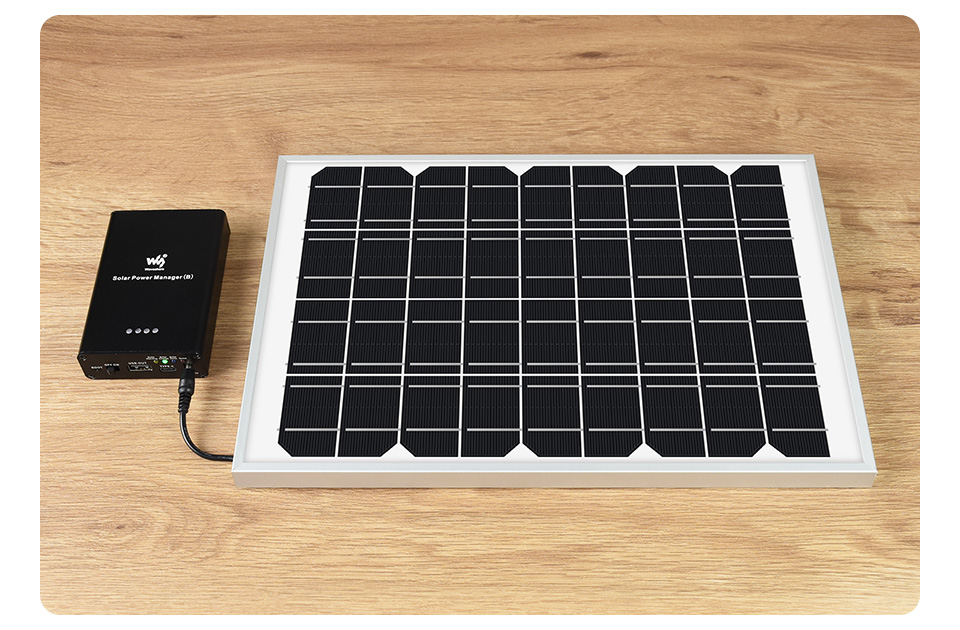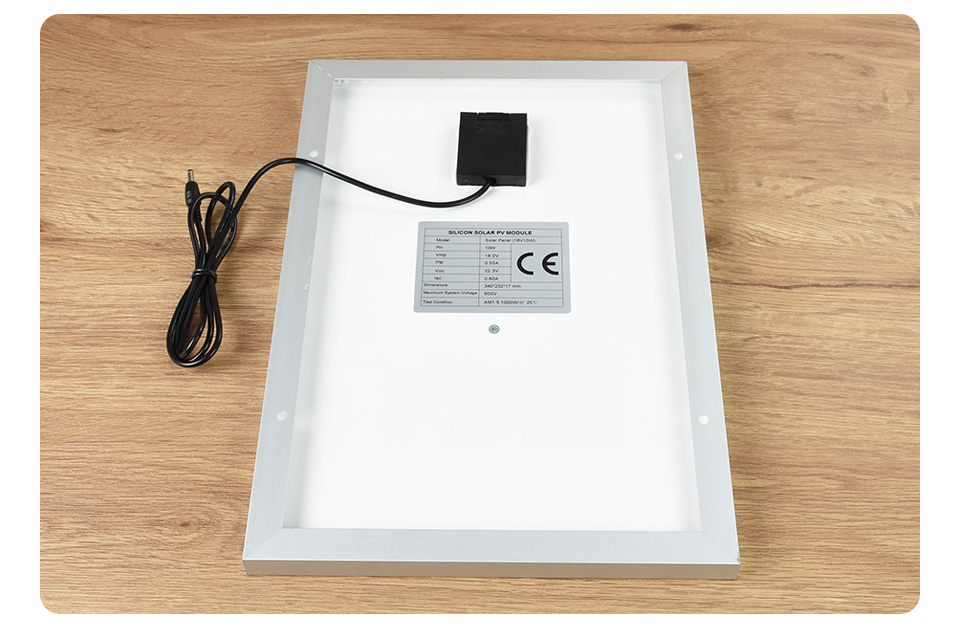 for reference ONLY, the Raspberry Pi, display, solar power manager are NOT included. 

Outline Dimensions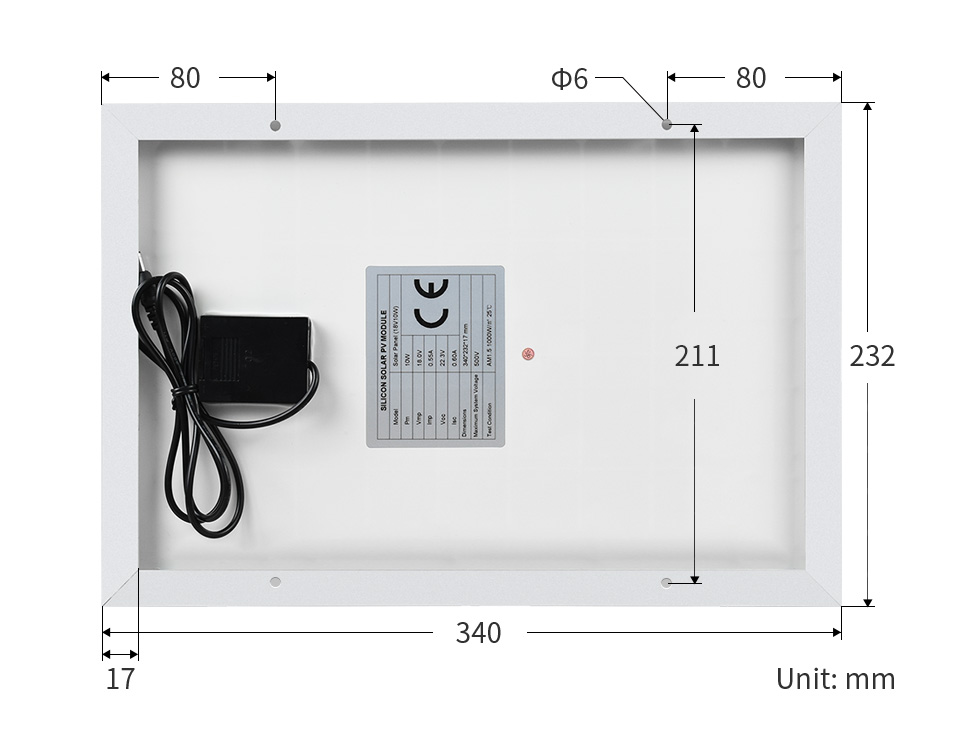 What's in the box?
1 x 10W solar panel with dc cable and barrel connector
Precision Buck Converter AC 220V to 5V DC 2A 10W step down power supply module (220AC to 5DC 2A 10W)
This power supply is a isolated industrial grade built-in power module with temperature, over current, and short circuit protection.
Features:
Input Voltage: AC85 - 264V
DC 5V 2A 10W isolated output
Input Current: 0.0273A/115VAC  0.014A/230VAC
Input surge current: 20A (230VAC)
Frequency range: 50/60 Hz
Operating Temperature: -30 - 70 ℃
Relative humidity: 20%- 90%
Rated power: 10W
Output efficiency: 80%
Module size: 51mm x 23.8mm

What's in the box?
1 x AC-DC Voltage Converter