Search
Search Criteria
Products meeting the search criteria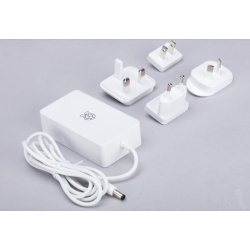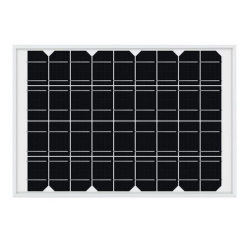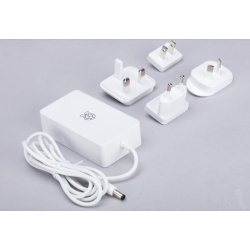 Raspberry Pi 48W (8V DC, 6A) power supply for Build HAT (RPi build power supply 8V)
Description:
Official 48W (8V DC, 6A) power supply, designed for use with the Raspberry Pi Build HAT. Shipped with easily interchangeable heads for the UK, US, EU and Australia you can now use your Pi in all four corners of the world! 
Power your Raspberry Pi Build HAT projects with the Raspberry Pi Build HAT Power Supply. This 48W power supply will power the Build HAT and connected LEGO® Technic™ motors, as well as your Raspberry Pi computer.
Compatible with LEGO Technic motors and sensors included in the LEGO® Education SPIKE™ Portfolio, the Build HAT combines the power of Raspberry Pi computing with easy building opportunities to help you make creative and robust projects.
Specifications:
Output
Output voltage: +8.0V DC
Minimum load current: 0.01A
Nominal load current: 6.0A
Maximum power: 48.0W
Load regulation: ±5%
Line regulation: ±5%
Ripple & noise: 200mVp-p
Rise time: 100ms maximum to regulation limits for DC outputs
Turn-on delay: 3000ms maximum at nominal input AC voltage and full load
Protection: Short circuit protection
Overcurrent protection
Overvoltage protection
Efficiency: 87.77% minimum (output current from 100%, 75%, 50%, 25%)
Output cable: 1.5m 16AWG
Output connector: Barrel connector 5.5mm × 2.1mm × 11mm Centre positive
Input
Voltage range: 100-240Vac (rated)
96-264Vac (operating)
Frequency: 50/60Hz ±3Hz
Current: 1.2A maximum
Power consumption (no load): 0.1W maximum
Inrush current: No damage shall occur and the input fuse shall not blow
What's in the box?
1 x Official 48W power supply for Build HAT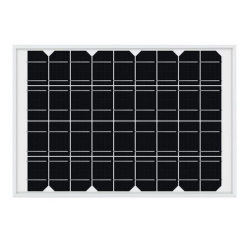 Polysilicon Solar Panel (18V 10W), High Conversion Efficiency (WS 18V 10W solar panel)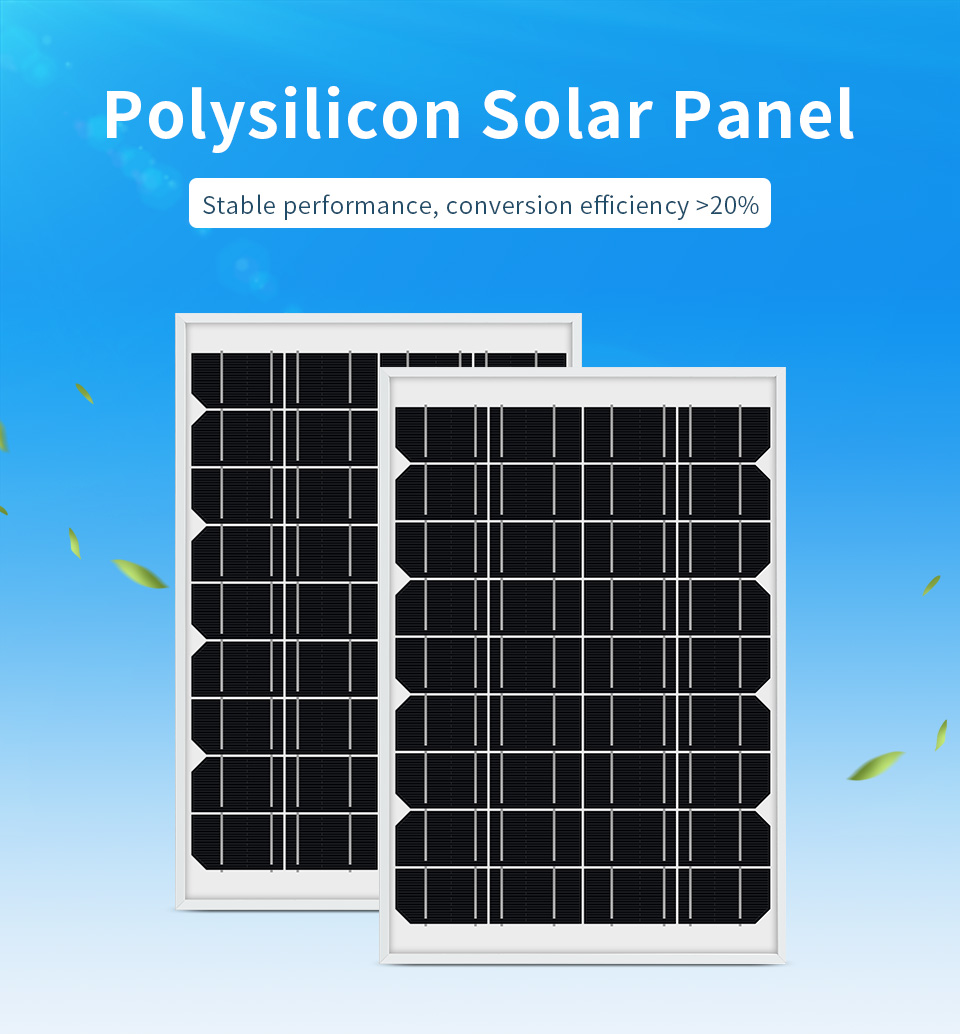 Specifications
Key specifications
Solar cell type
polysilicon
Power
10 Wp (Max)
Output power tolerance
±3%
Conversion efficiency
>20%
Operating voltage
17.6 V
Operating current
0.57 A
Open circuit voltage
21.6 V
Short circuit current
0.61 A
Cell quantity
36 (4×9)
Standard system voltage
1000 V (Max)
Others
Operating temperature
-40℃ ~ 85℃
Pressure on panel
30m/s(200kg/sq.m) (Max)
Cable length
90 cm
Frame material
anodic oxidation aluminum alloy
Dimensions
340 × 232 × 17 mm
Weight
0.935 kg
conversion efficiency > 20%
polysilicon solar panel, widened chips, larger receiving area, capturing trivial source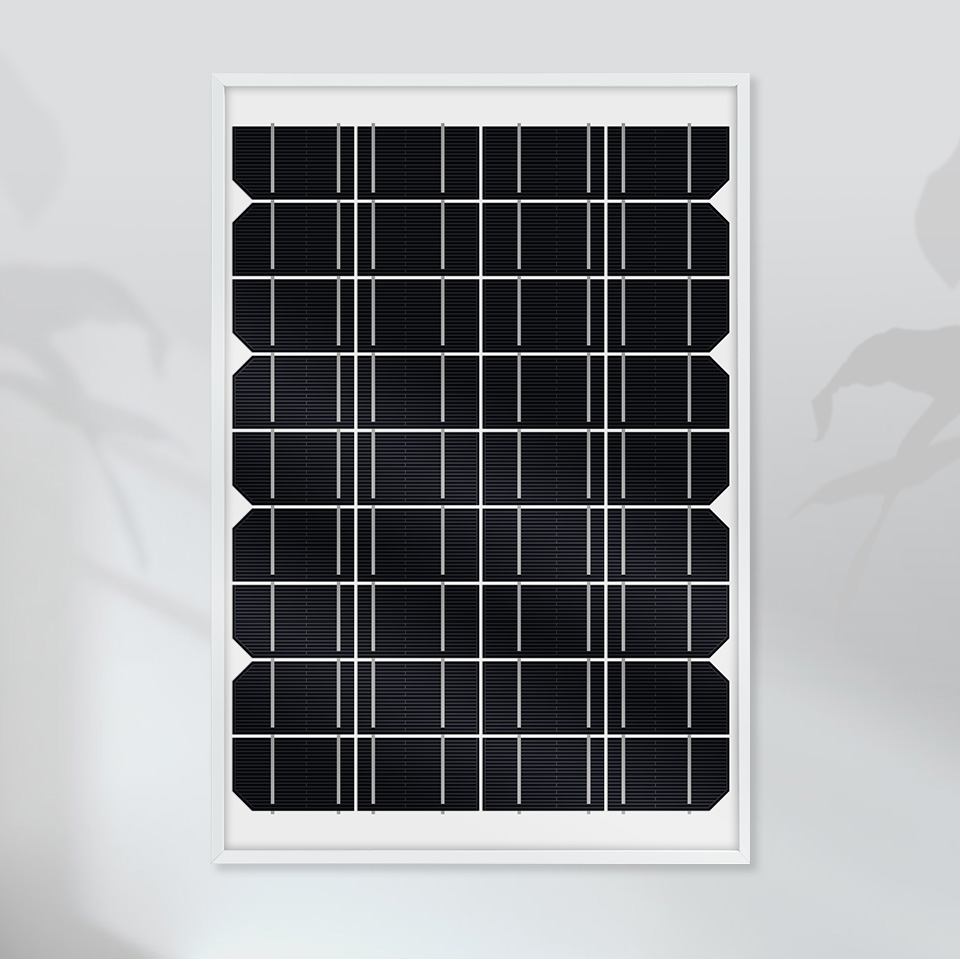 high strength frame
anodic oxidation aluminum alloy material, multi layers structure, waterproof and durable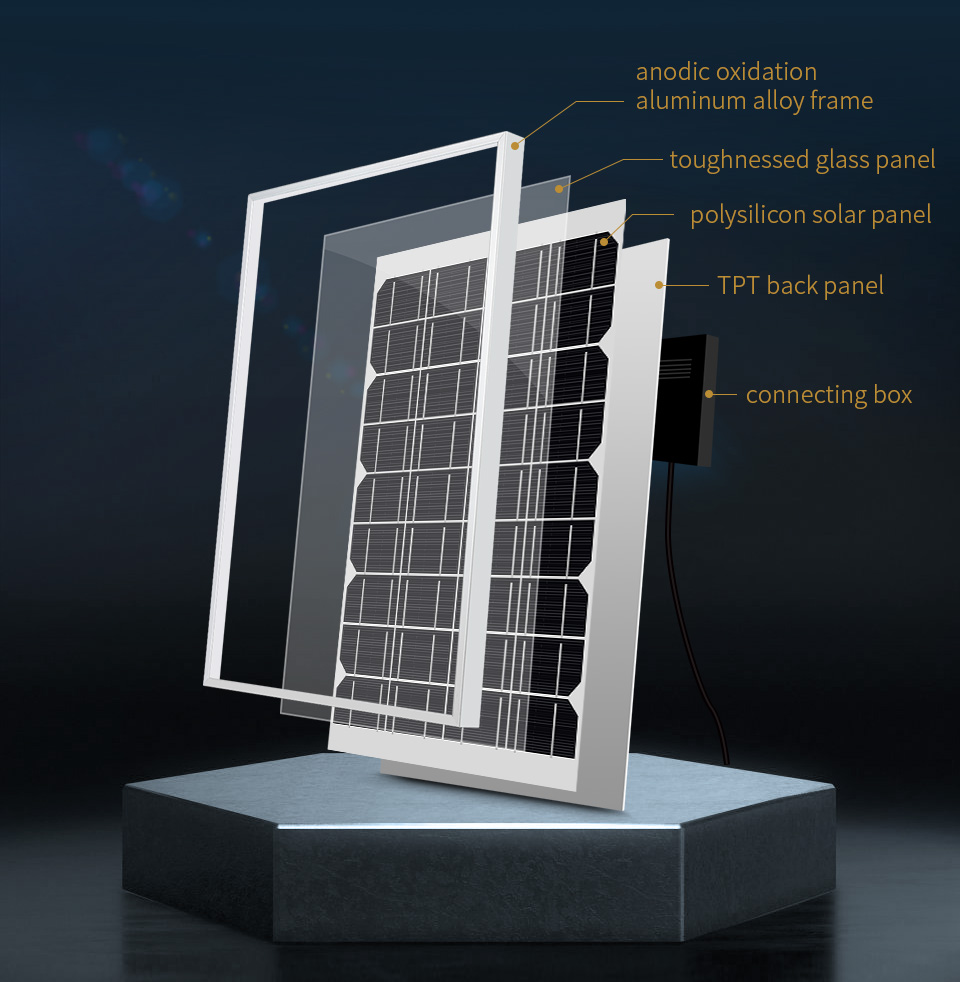 Application example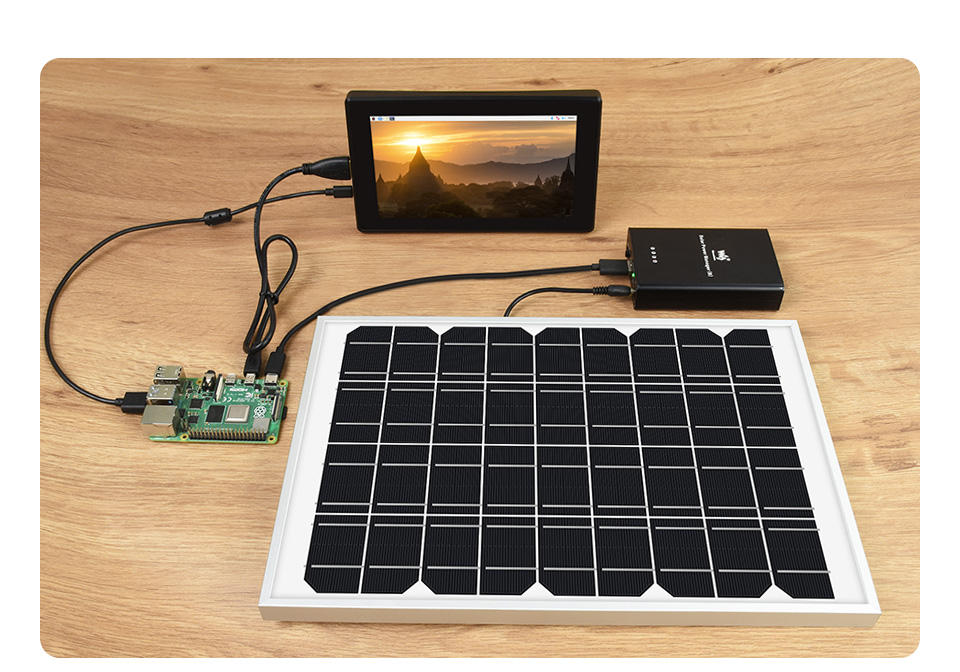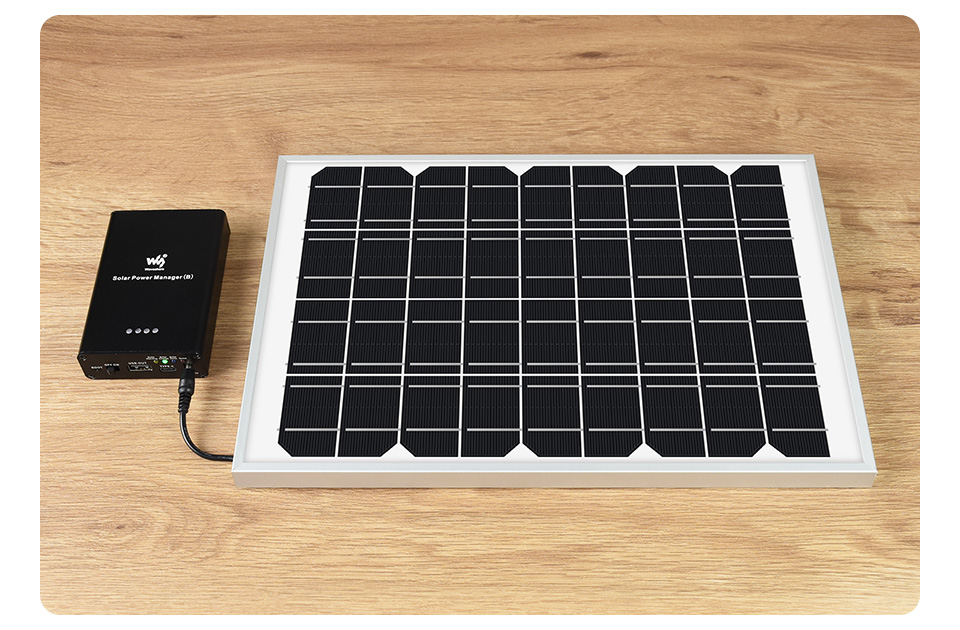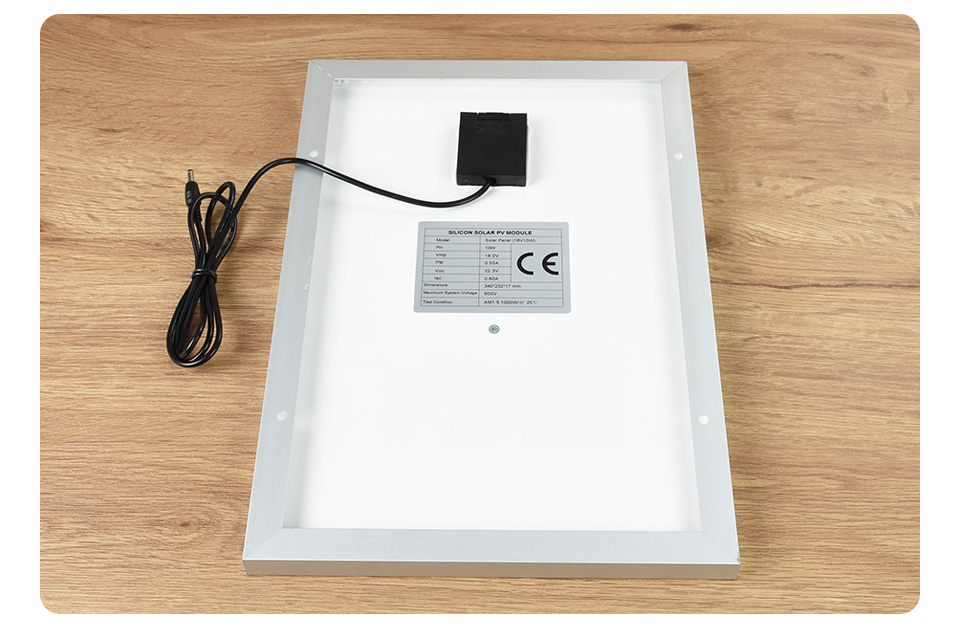 for reference ONLY, the Raspberry Pi, display, solar power manager are NOT included. 

Outline Dimensions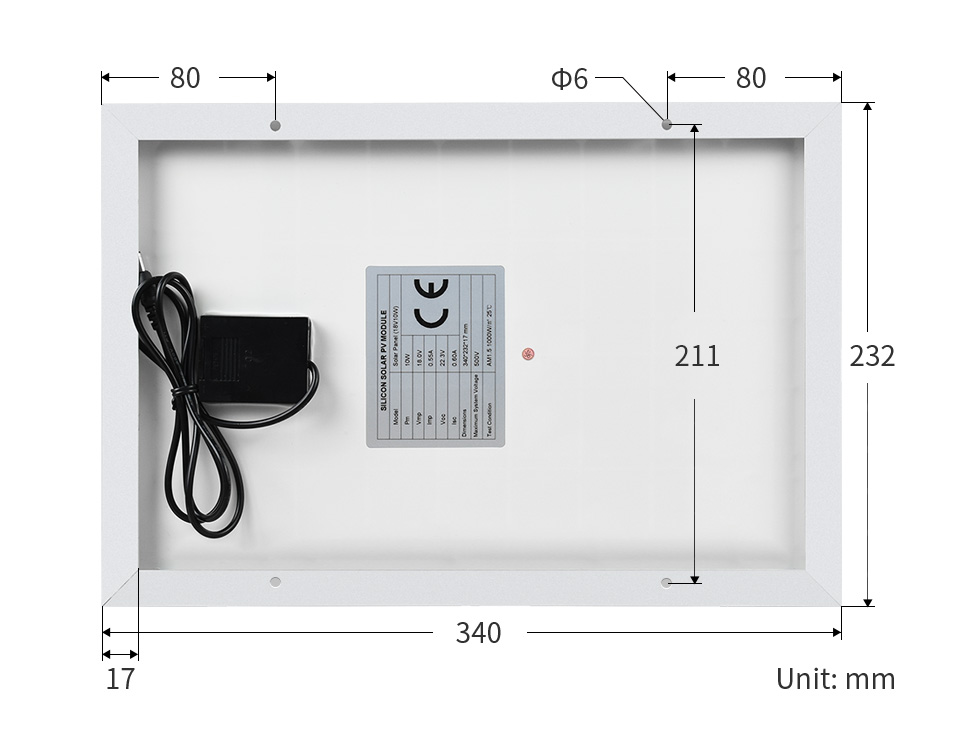 What's in the box?
1 x 10W solar panel with dc cable and barrel connector
DC 3.0-5.8V Fan 30x30x7mm with grill and screws (3-5V DC Fan 30x30x7mm)
Description:
This tiny but powerful 30mm fan can be used in any electronic projects, with MCUs, and even to keep your Raspberry Pi cool.
Now with a narrower form factor to fit a wider range of enclosures
Specifications:
Dimensions: 30x30x07mm
Bearing Type: Sleeve
Connector: 2PIN
Rated Voltage: DC 3.0-5.8V
Rated Current: 0.1A
Fan Blade: 7 Blades
Fan Speed: 6000RPM±10%
Noise Level: <16dBA±10%
What's in the box:
1 x DC Fan 30x30x7mm