Search
Search Criteria
Products meeting the search criteria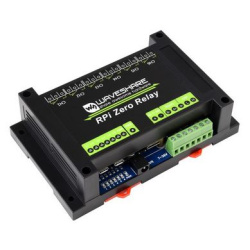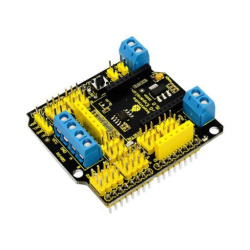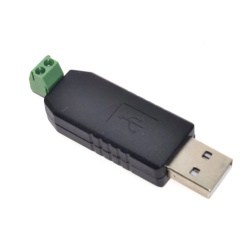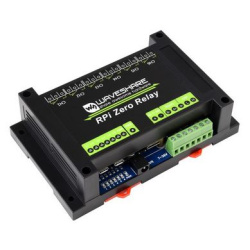 Industrial 6-ch Relay Module for Raspberry Pi Zero, RS485/CAN, Isolated Protection (Zero 6-ch relay industrial)
Description:
Industrial 6-ch Relay Module for Raspberry Pi Zero, RS485/CAN, Isolated Protections, Tailored For Raspberry Pi Zero Series also Suitable For Raspberry Pi Zero With Pre-Soldered Pin header.
Features:
RS485 half-duplex communication: using SP3485, UART control, auto RX/TX switch
CAN half-duplex communication: using MCP2515 SN65HVD230 solution, SPI control
Onboard unibody power supply isolation, provides stable isolated voltage, needs no extra power supply for the isolated terminal
Onboard photocoupler isolation, prevent interference from external high-voltage circuit connected to the relay
Onboard TVS (Transient Voltage Suppressor), effectively suppress surge voltage and transient spike voltage in the circuit, lightningproof & anti-electrostatic
Onboard resettable fuses and protection diodes, ensuring current/voltage stable output, preventing over current/voltage, better shock-resistance performance
High quality relay, contact rating: ≤10A 250V AC or ≤10A 30V DC
ABS protection enclosure with rail-mount support, easy to install, safe to use
Comes with development resources and manual (wiringPi and python examples)

Specifications:


| | | | |
| --- | --- | --- | --- |
| OPERATING VOLTAGE | 7V~36V (industrial input voltage compatible) | RELAY CHANNEL | 6 ch |
| COMMUNICATION PROTOCOL | RS485, CAN | CONTACT FORM | 1NO 1NC |
What's in the box ?

1 x ABS protection enclosure (top and bottom)
1 x RPi Zero Relay
1 x Screwdriver
1 x 12V 1A power adapter
1 x Screws pack
Resources :

WIKI:

 

RPi_Zero_Relay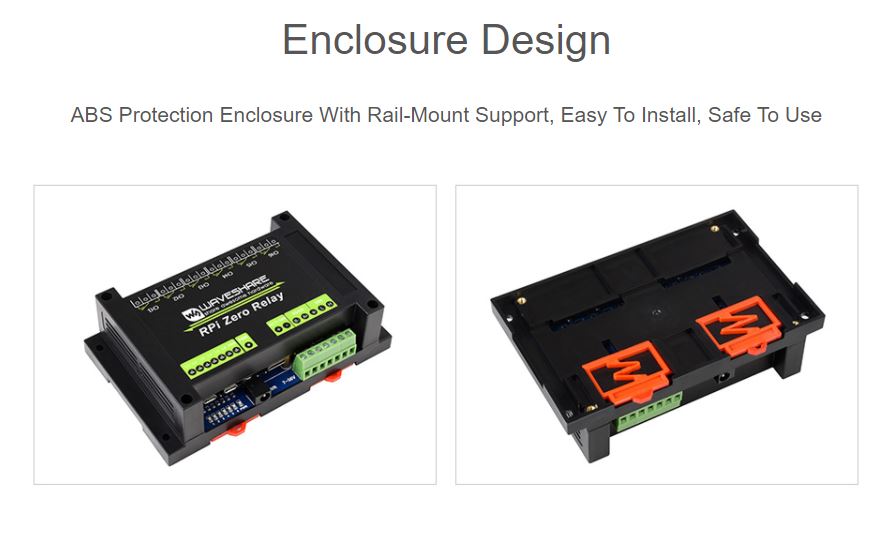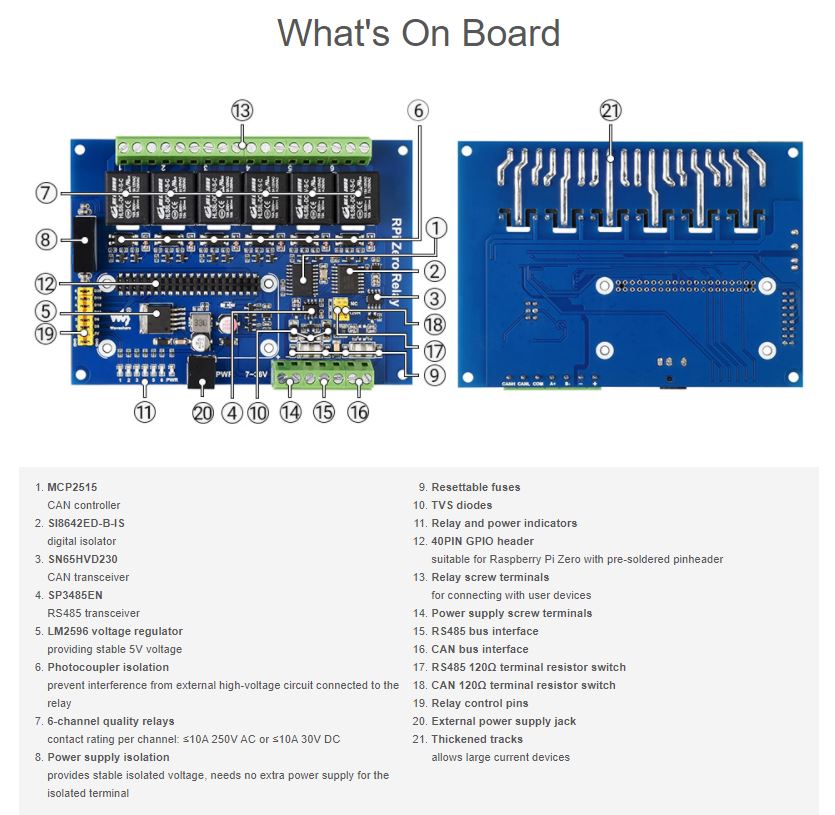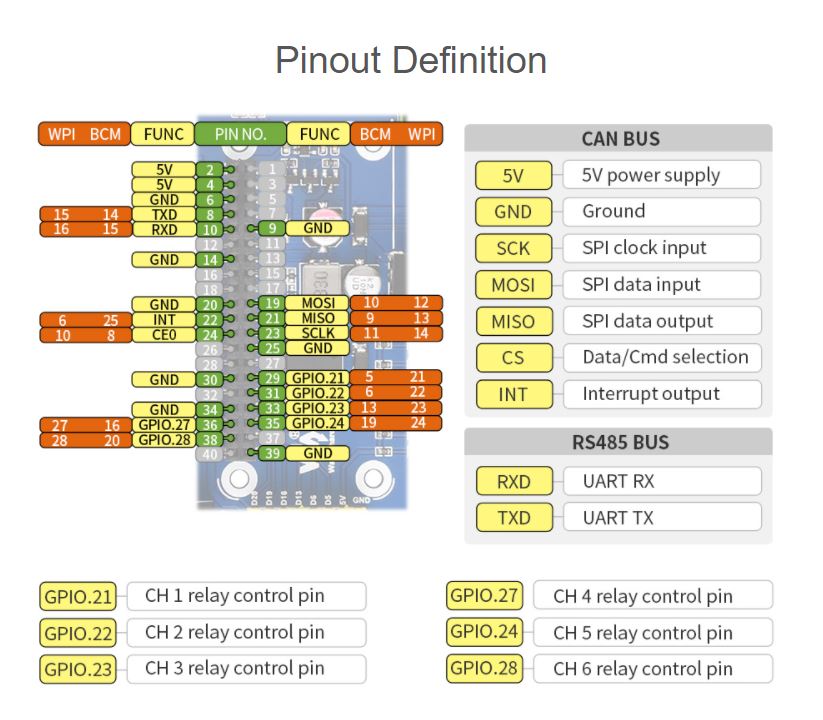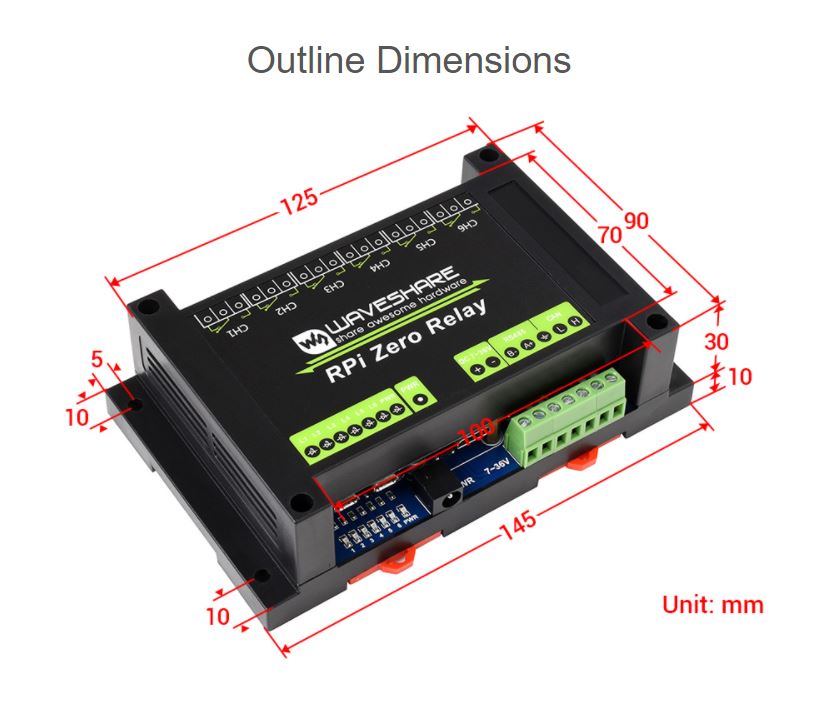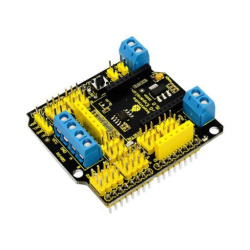 XBEE Shield with RS485 for Arduino UNO (XBEE RS485 Arduino UNO)
Description:
Arduino is an open-source controller board, popular among electronic enthusiasts for making interactive projects. But for those who are not familiar with electronics, adding circuits to Arduino may be tricky. That's why keyestudio develop this XBEE sensor shield. It can help you connect most sensor modules to Arduino pretty easily. The shield extends the digital and analog interfaces into 3PIN interface. It also comes with RS485 communication and XBEE Bluetooth module interface.
You can change the communication way via the jumper cap on the shield. If all the three jumpers are connected to APC, the shield will realize the XBEE Bluetooth communication. If all jumpers are connected to 485, realize the RS485 communication function.
Onboard also comes with a reset button, a D13 indicator, and some common communication pins of 2.54mm pin pitch, such as serial port, IIC, and SPI communication pins.
Besides, it also has two 2pin terminal blocks. One is VIN GND terminal block, used to supply the external power for the UNO R3 control board, with an input voltage of DC 7-12V. The other is the Servo_PWR terminal block, used for VCC voltage input/output. If not connecting the external voltage, supply 5V for the shield; if connecting the external voltage, VCC voltage is actually the external input voltage.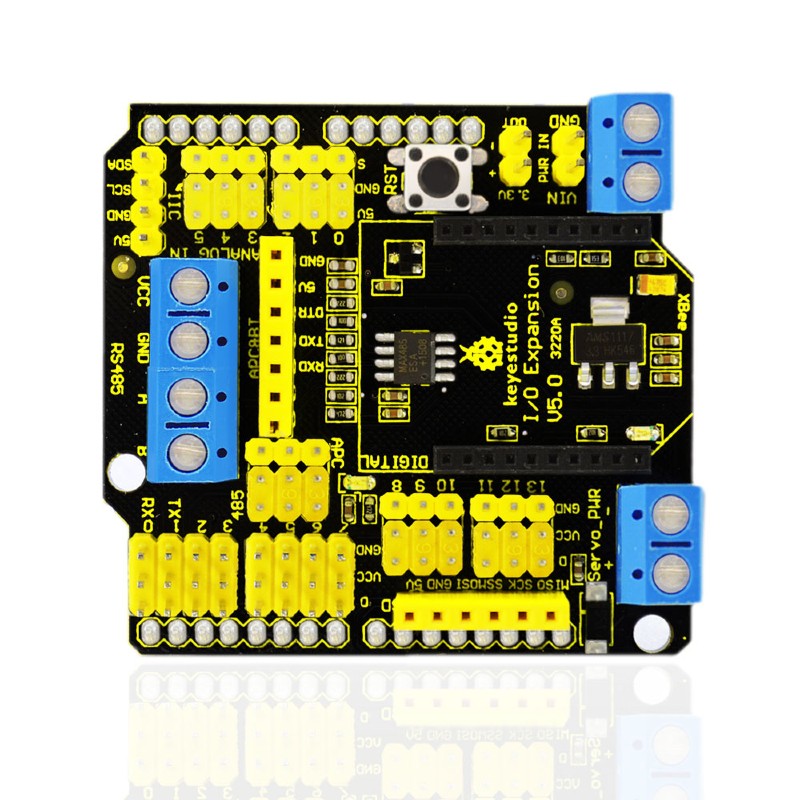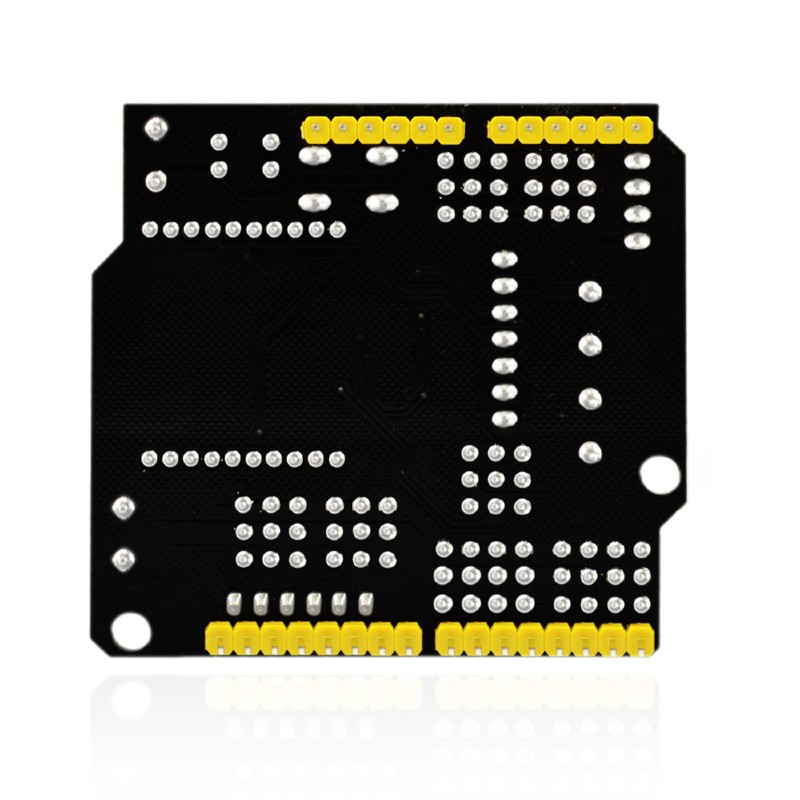 Features and specifications:
Compatible with Arduino UNO R3.
Comes with 14 digital input/output pins.
Comes with 6 analog IO pins
Onboard comes with a digital port power terminal block
Comes with an external power input terminal block and a input contact pin ( power on the control board with DC 7-12V)
Comes with an RS485 interface.
Comes with a reset button
Comes with a D13 indicator
Comes with a XBEE Bluetooth interface
Can connect three jumper caps (APC and 485) to switch the XBEE Bluetooth communication or RS485 communication.
Comes with I2C, serial port and SPI communication pins
Onboard comes with a DC 3.3V output pin
Dimensions: 58.5mm x 57.5mm x 20mm
Weight: 26.2g
Pinout diagram: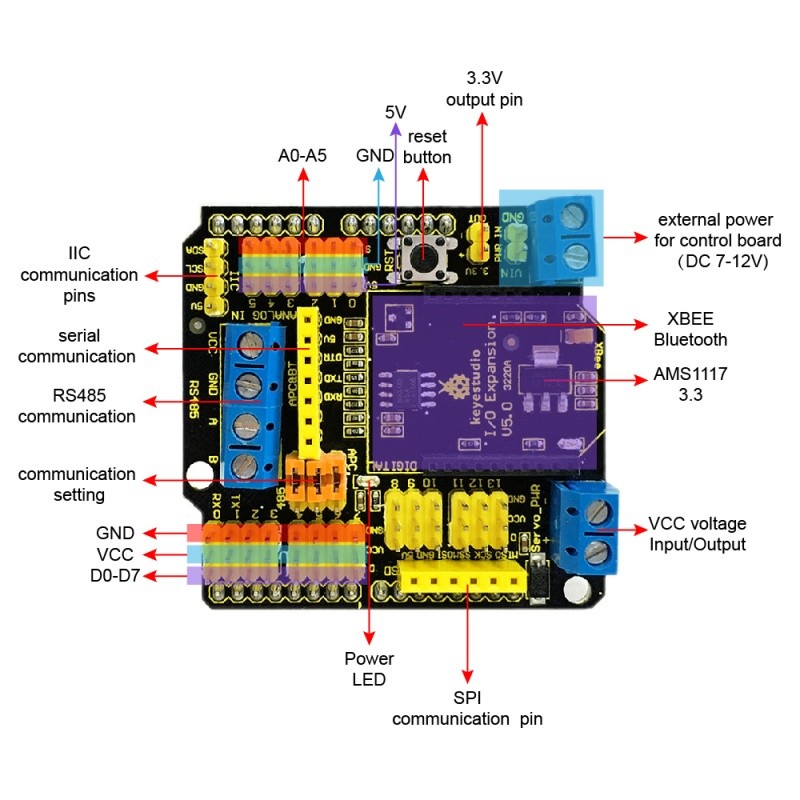 Packing list:
1 x XBEE Shield with RS485 for Arduino UNO 
Resources: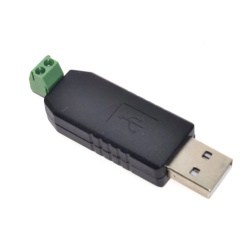 USB to RS485 Converter Adapter (USB RS485 converter)
Specifications:

USB connector: USB A
No need external power, powered by USB port
Fully compliant USB 2.0 standard , backward compatible with USB1.1
Support System: Windows XP , Vista, Windows 7 , Linux , MacOS , and WinCE5.0 drive
Supports baud rate range : 75bps - 115200bps , up to 6Mbps
Work temperature range: -40°C ~ 85°C
Communication distance :1200m(max)
Dimensions:61mm x 16mm x 13mm
Colour: Black

Applications:
All kinds with RS485 port device parameter settings , data communication
Short distance , such as parameter settings of the computer peripheral equipment , the use of common data lines eg:
• LED display of communication data
• Machine PLC data reading and writing
• Monitoring data read and write , and PTZ control
• centralized control of household electrical appliances
• Access Control System ; card
• a variety of industrial automation ; instrumentation
• Parking ; bus fees
• Dining Hall ; staff attendance
• highway toll station; ATM machine

Package Includes:
1 x USB to RS485 Converter