Search
Search Criteria
Products meeting the search criteria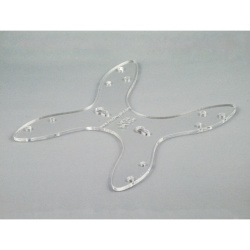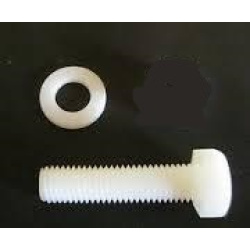 Pic is for illustration purposes only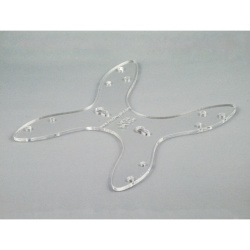 Modular RPi4 Case - VESA Splash (75/100mm) (vesa bracket 75/100)
Description:
If you want to mount your Modular Raspberry Pi Case to a TV or monitor, we have two mounts available depending on your VESA spacing requirements:
The VESA Splash (a 4-point 75/100mm mount) (this item)
The VESA Slice (a minimal 75/100/200mm mount)
Both connect to the Modular Case via the case assembly screws, and the mounts are fully compatible with all add-ons. 
The mounts are compatible with our Raspberry Pi 4 Modular case.
Note: as of 16/02/2020 the VESA Splash no longer features the engraved logo/text.
Features (VESA Splash)
Four bolting points

MIS-D 75mm & MIS-D 100mm Spacing (M4)
Great for media & signage applications e.g. hiding a TV or monitor

Made from laser-cut Perspex
Kit Contents
4 x M4 Bolts
4 x M4 Washers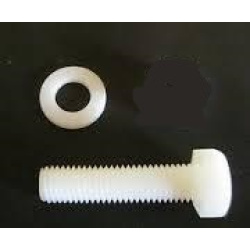 Nylon Slotted screws and spacers M4 x 16 (4 pack) (Nylon M4x16 4pack)
Pic is for illustration purposes only
Description:
Nylon is able to fasten to many different kinds of materials, which makes it extremely versatile. Nylon screws can be used with particle board, rubber, metal, wood, and other plastic items.
Specifications:

M4 x 16 slotted screws and spacers
Nylon
Ideal for your VESA brackets
What's in the box:

4 x screws M4 x 16
4 x 5mm spacers
Pic is for illustration purposes only