The DAC+ is a HAT compliant add on accessory for the Raspberry Pi A+/B+/RPi2 /RPi3 or PRi4.
The DAC+ uses the Texas Instruments PCM5122 DAC to deliver analog ue audio to the DAC +'s
Phono connectors. The PI DAC+ also supports a dedicated headphone amplifier.
The PDAC+ can be connected to the Raspberry Pi's 40way pin header without any additional
soldering. The DAC+ is powered by the Raspberry Pi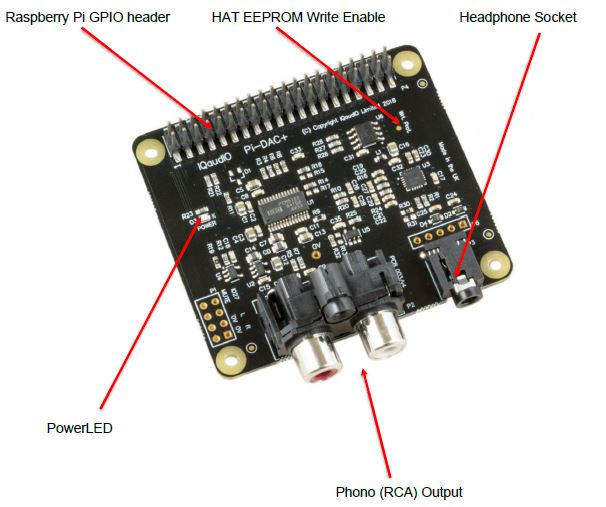 P1 Analogue out (0.. carries GPIO27, MUTE signal (headphone detect), Left and Right Audio and Left and Right Ground.
P6 Headphone socket signals ( LEFT, 2:GROUND, 3: RIGHT, 4:GROUND, 5:DETECT)