Official Raspberry Pi US Keyboard (Black/Grey)
The Official Raspberry Pi Keyboard is finally here!
This sleek and stylish keyboard from the team at Raspberry Pi includes three in-built USB 2.0 type-A ports for powering other peripherals (such as the official Raspberry Pi mouse)!
Please Note. This keyboard is available in 6 language formats: UK, US, DE, FR, ES & IT. This model is the US version as used in South Africa.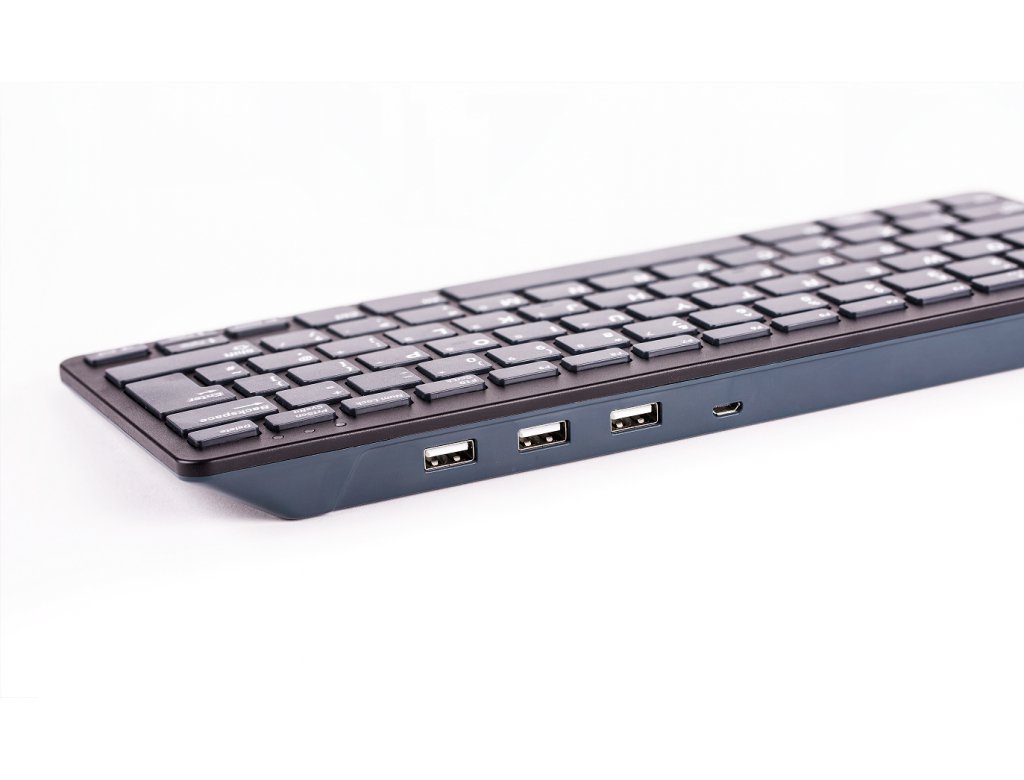 Keyboard Specification:

79-key keyboard (78-key US keyboard)
3 USB 2.0 type-A ports for powering other peripherals
Automatic keyboard language detection
USB type-A to micro USB type-B cable for connection
Compatible with all Raspberry Pi products
Ergonomic design for comfortable use
Available in Red/White and Black/Grey