Official Raspberry Pi US Keyboard (Black/Grey)
Coming Soon. Login and add this item to your wishlist to be notified when stock arrives. Pricing is estimated at this stage and might change.
The Official Raspberry Pi Keyboard is finally here!
This sleek and stylish keyboard from the team at Raspberry Pi includes three in-built USB 2.0 type-A ports for powering other peripherals (such as the official Raspberry Pi mouse)!
Please Note. This keyboard is available in 6 language formats: UK, US, DE, FR, ES & IT. This model is the US version as used in South Africa.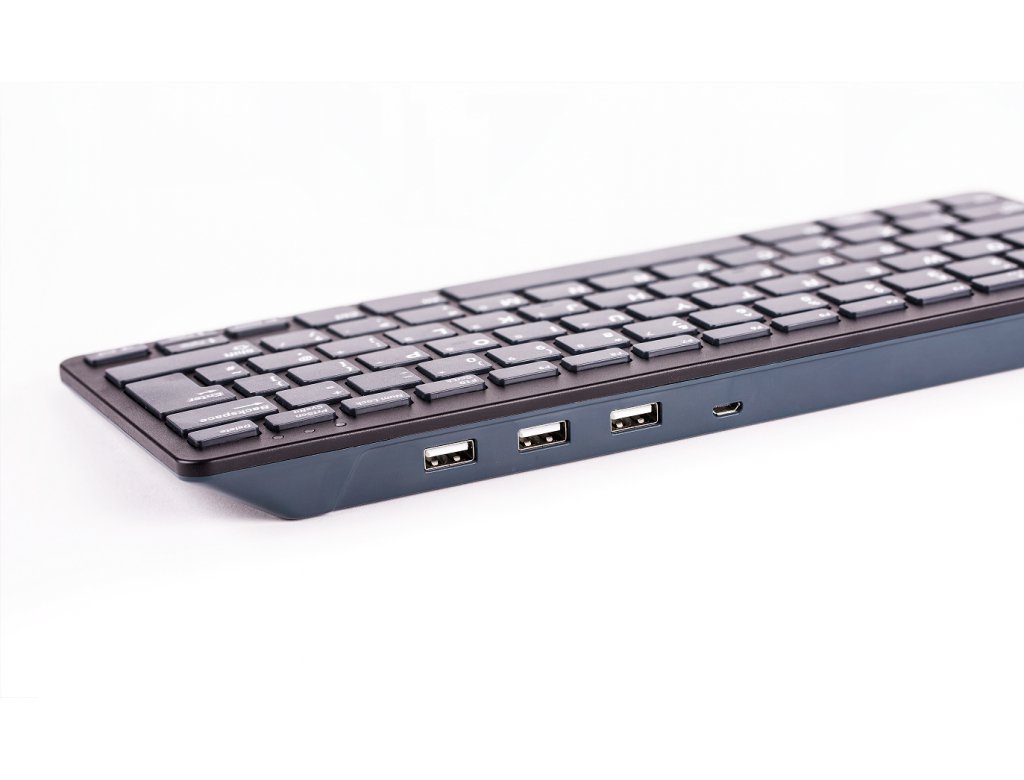 Keyboard Specification:

79-key keyboard (78-key US keyboard)
3 USB 2.0 type-A ports for powering other peripherals
Automatic keyboard language detection
USB type-A to micro USB type-B cable for connection
Compatible with all Raspberry Pi products
Ergonomic design for comfortable use
Available in Red/White and Black/Grey