Description:
Prototyping board designed for the Raspberry Pi Pico with the Pico pinout marked on the PCB.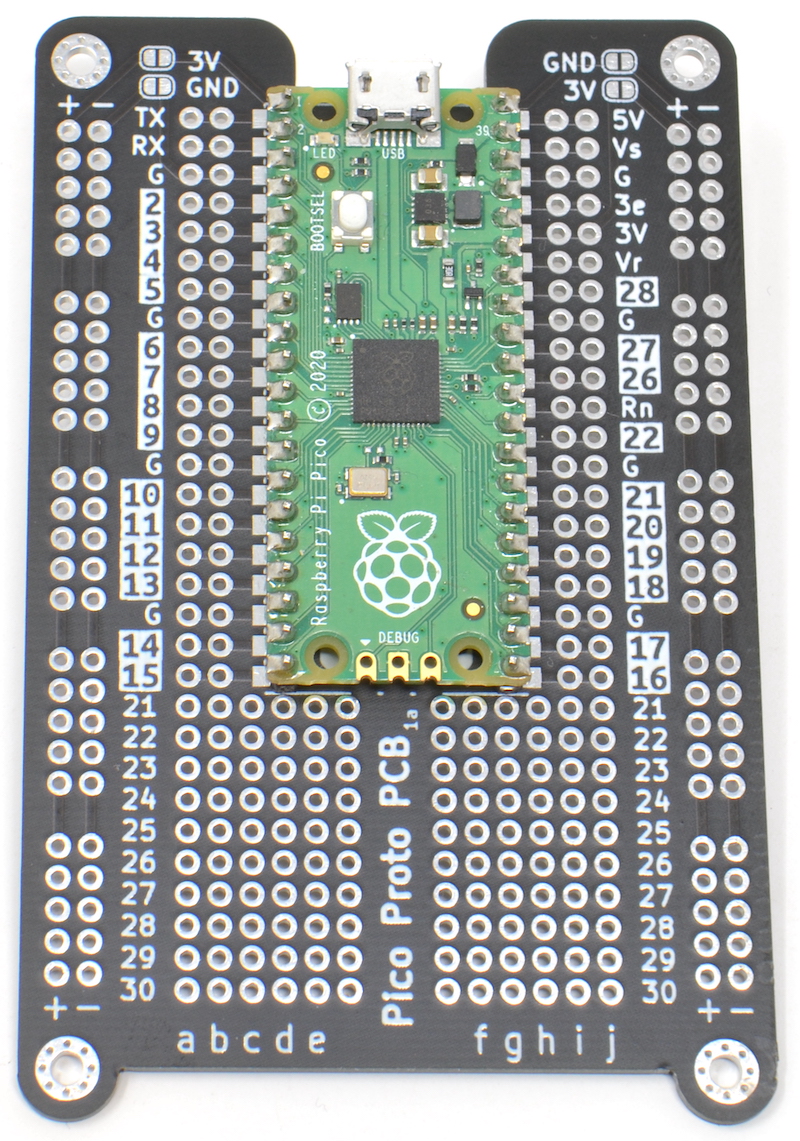 If you done using a breadboard for Pico and are ready to take your prototype to solder, you will love this board.

It can be tricky to work out which pin is which when using a Raspberry Pi Pico
with prototyping board. The MonkMakes Pico Proto PCB solves this problem by
labeling the Pico pins on the PCB.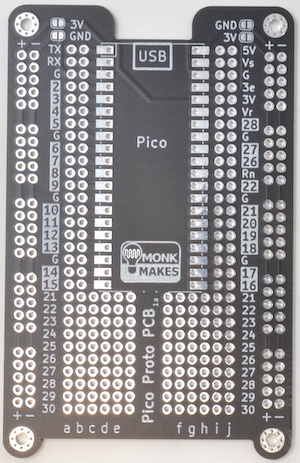 The MonkMakes Pico Proto PCB makes it easy to make soldered prototypes using the Raspberry Pi Pico. You can solder the Pico to the prototyping board using the castelations around the edge of the board, or using header pins, or even solder header sockets onto the Pico Proto PCB so that you can easily swap out the Pico.
Specifications:

The layout of the Pico Proto PCB is modelled on a 400-point breadboard, and after the Pico is soldered to the PCB, there are 10 more rows, that can be used for through hole components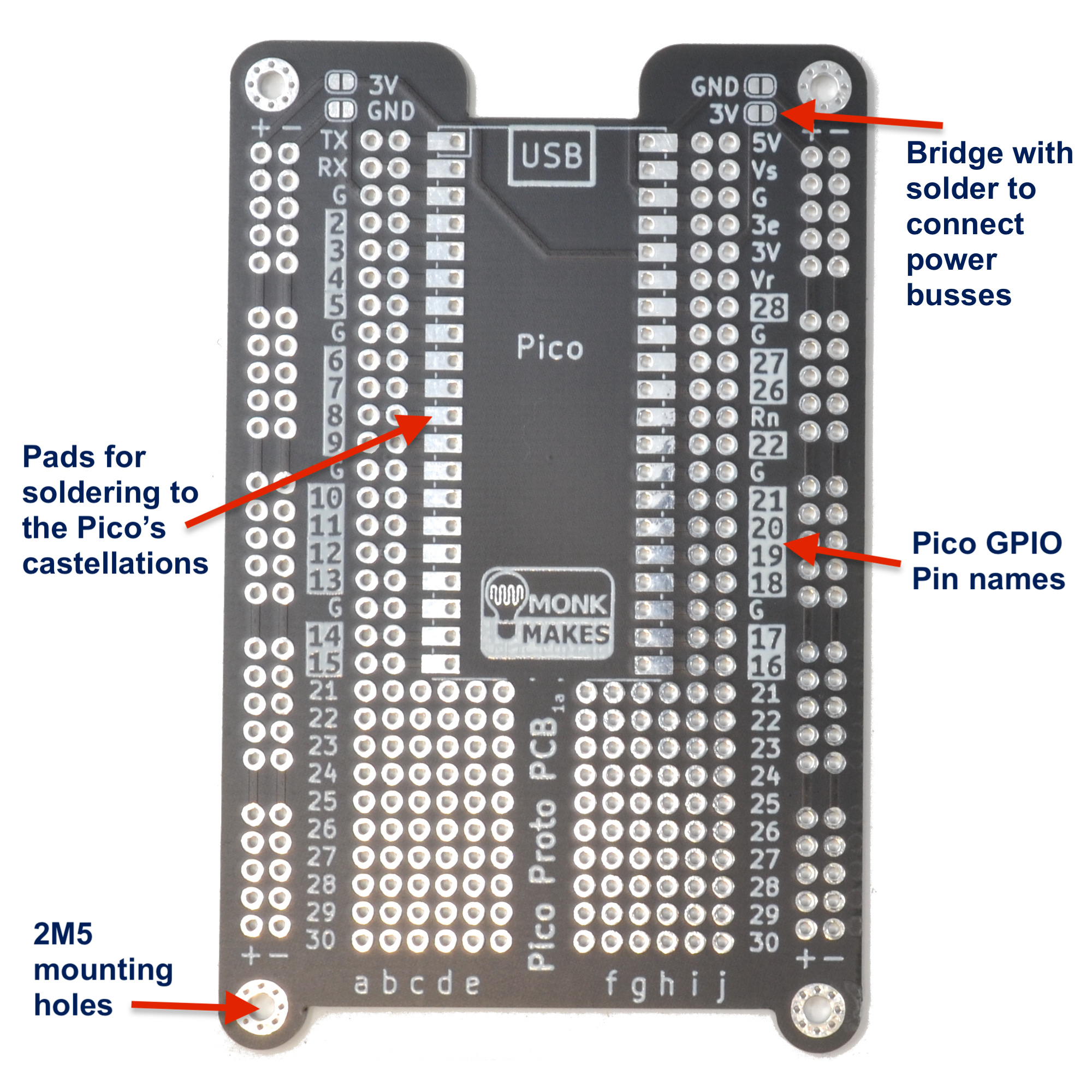 WARNING: Low voltage, low current usage only. Maximum 50V at 3A.
What's in the box:



1 x Pico Proto PCB
Resources:
Instructions