Note

:
The Raspberry Pi board is NOT INCLUDED. Please get them separately.
Description:
Say hello to yet another passive cooling aluminum case for Raspberry Pi Zero W and Raspberry Pi Zero 2W boards! This beautiful black anodized aluminum case features a heatsink design on top and passively cools the Pi using embedded solid aluminum cores and a thermal pad located on top of the processor.
With incredible silent passive cooling performance, no fan noise, full port access, WiFi window, striking heatsink-like design, and full aluminum construction for the top cover, it is a perfect enclosure to keep your Pi Zero cool and running smoothly even while running on full load! :)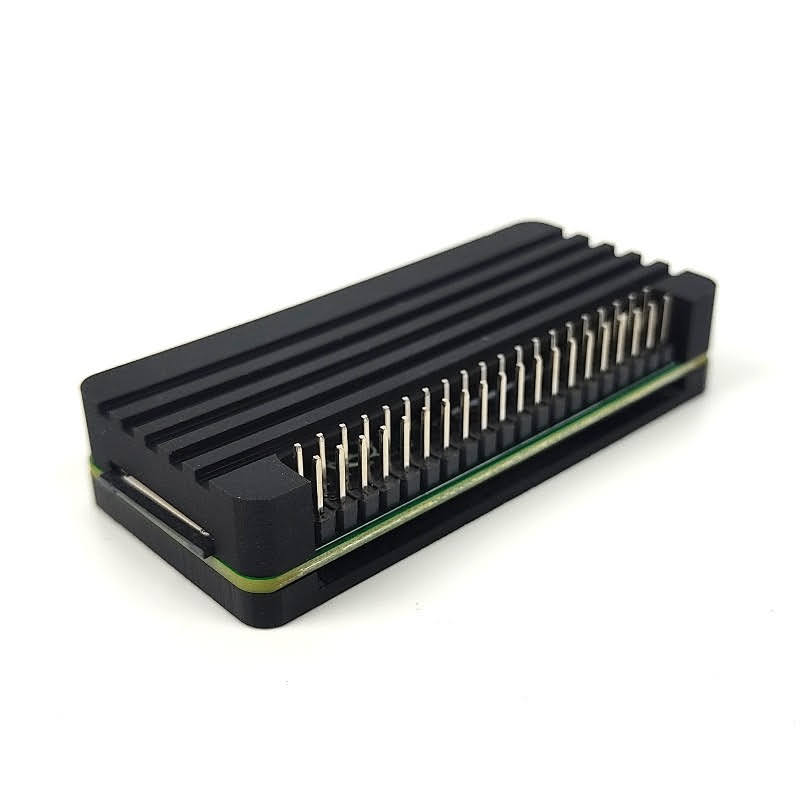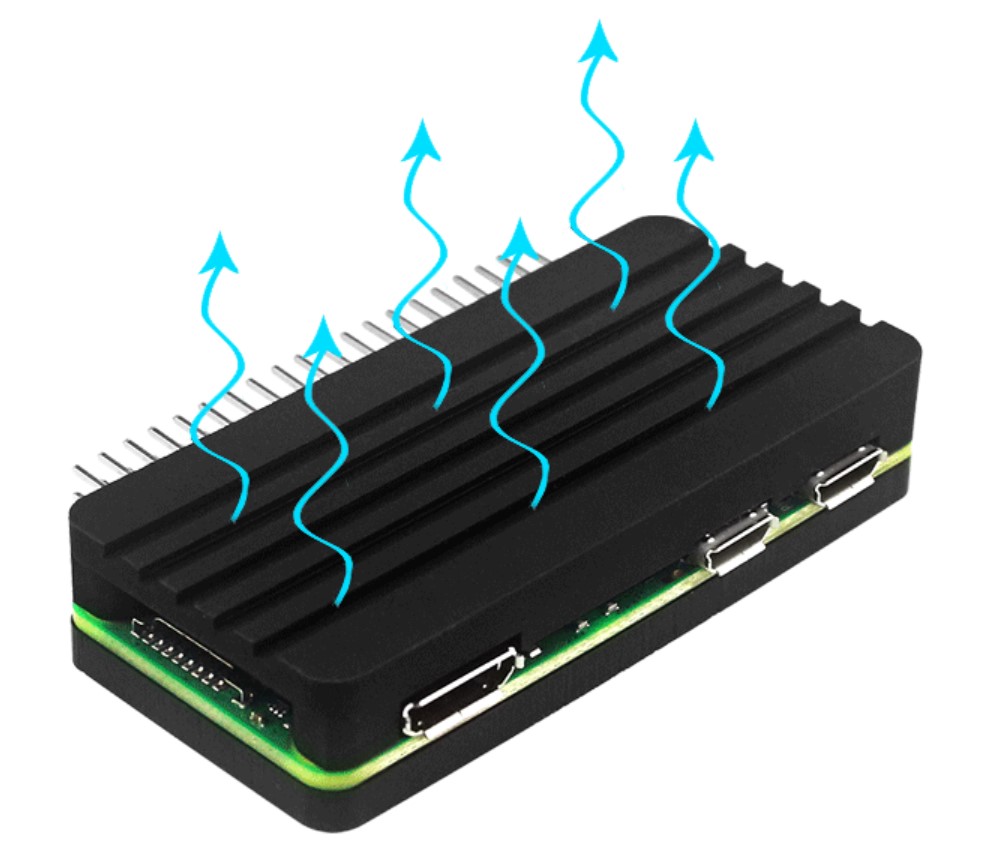 Ports Configuration:
Raspberry Pi Zero W/2W Heatsink Enclosure for Straight Headers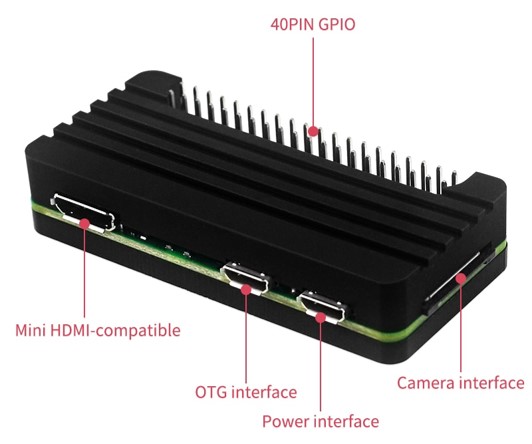 Features:
Use high-quality materials to provide the best protection for your Raspberry Pi.
The aluminum alloy shell is sturdy and durable, and the heat conduction is fast.
The upper cover of the casing is designed with thermally conductive columns to achieve overall heat dissipation through the thermally conductive adhesive and chip bonding.
Small size and beautiful appearance.
The bottom of the shell is made of acrylic material, smooth and beautiful.
Does not affect WiFi and Bluetooth-compatible signals.
Note: If you do not want to use the GPIO function, it is recommended to choose the enclosure for right-angle headers. 
Specifications:
Compatible with Raspberry Pi Zero W and Raspberry Pi Zero 2W
Dimension: 65mm x 13mm x 30mm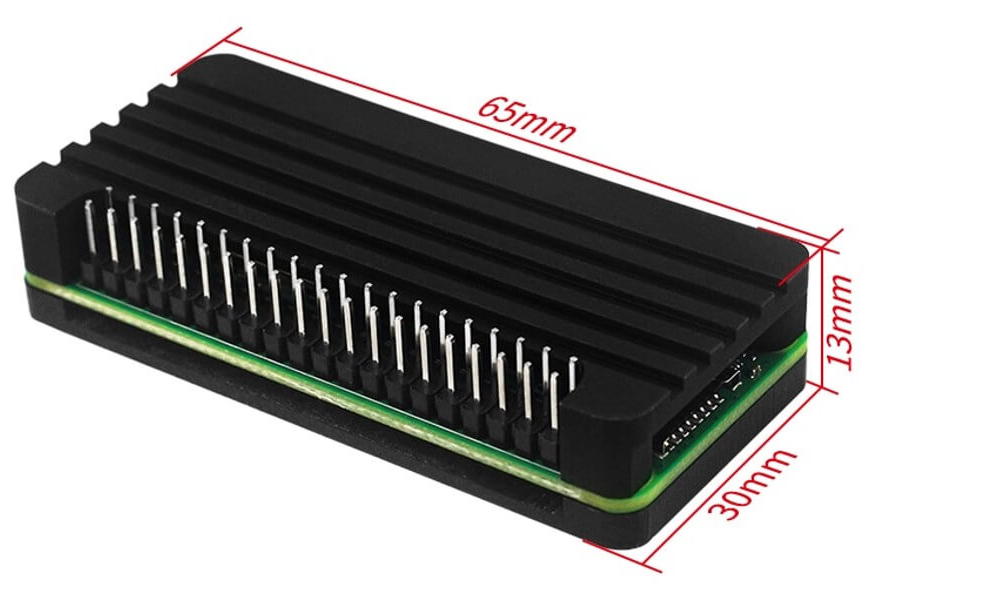 Packing List:
1 x RPi Zero Heatsink Enclosure
1 x Thermal paste
1 x Straight headers
4 x Screws