Description:
The MonkMakes RGB LED for micro:bit can be used to make any Colour by controlling the red green and blue levels. Handily mounted on a PCB it connects to the micro:bit using alligator clips.
Connect it up with alligator clips and then use the three outputs of your micro:bit to control the red, green and blue channels to mix up any color of light you want.
Features:


• Easy to connect
• Powered directly from micro:bit pins
• Useful for teaching color mixing.


Specifications:

Each LED channel has a 1kΩ series resistor to limit the current.







What's in the box ?


1 x RGB LED For micro:bit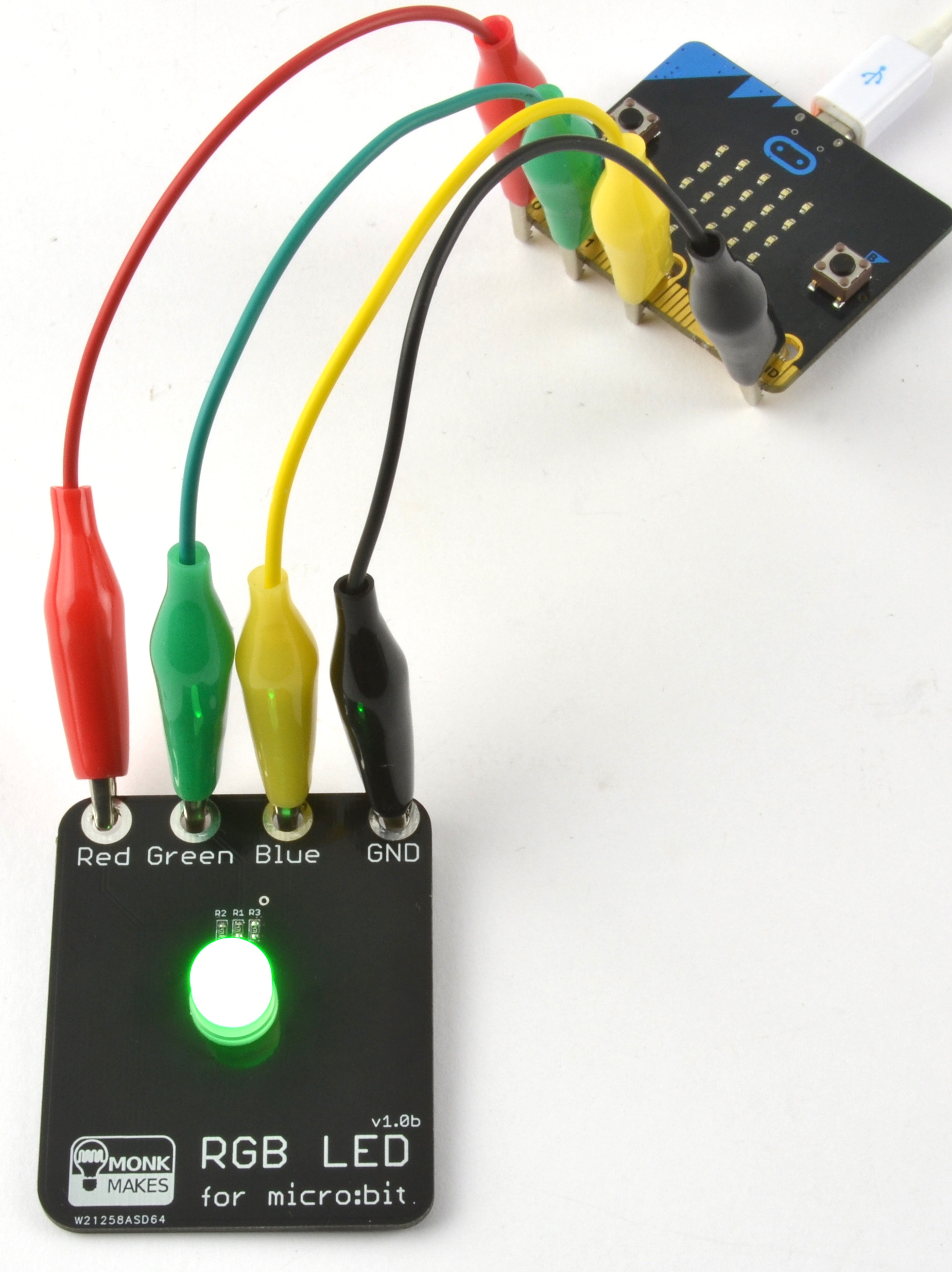 (*micro:bit not included )