Servosix for Raspberry Pi and Arduino (Board Only)
Description:


The Servo Six board simplifies the process of connecting up to six servo motors to a Raspberry Pi or
Arduino
.
Specifications:


Absolute Maximum Ratings Units

 - Input voltage - 12 V
 - Max. total continuous current to motors - 2A
Electrical Characteristic Units

 - Input voltage to screw terminals 3 to 12 V
 - Servomotor reservoir capacitor 470 µF
What's in the box ?


1 x Servosix board 
Resources : 


Instructions (PDF)
Datasheet (PDF)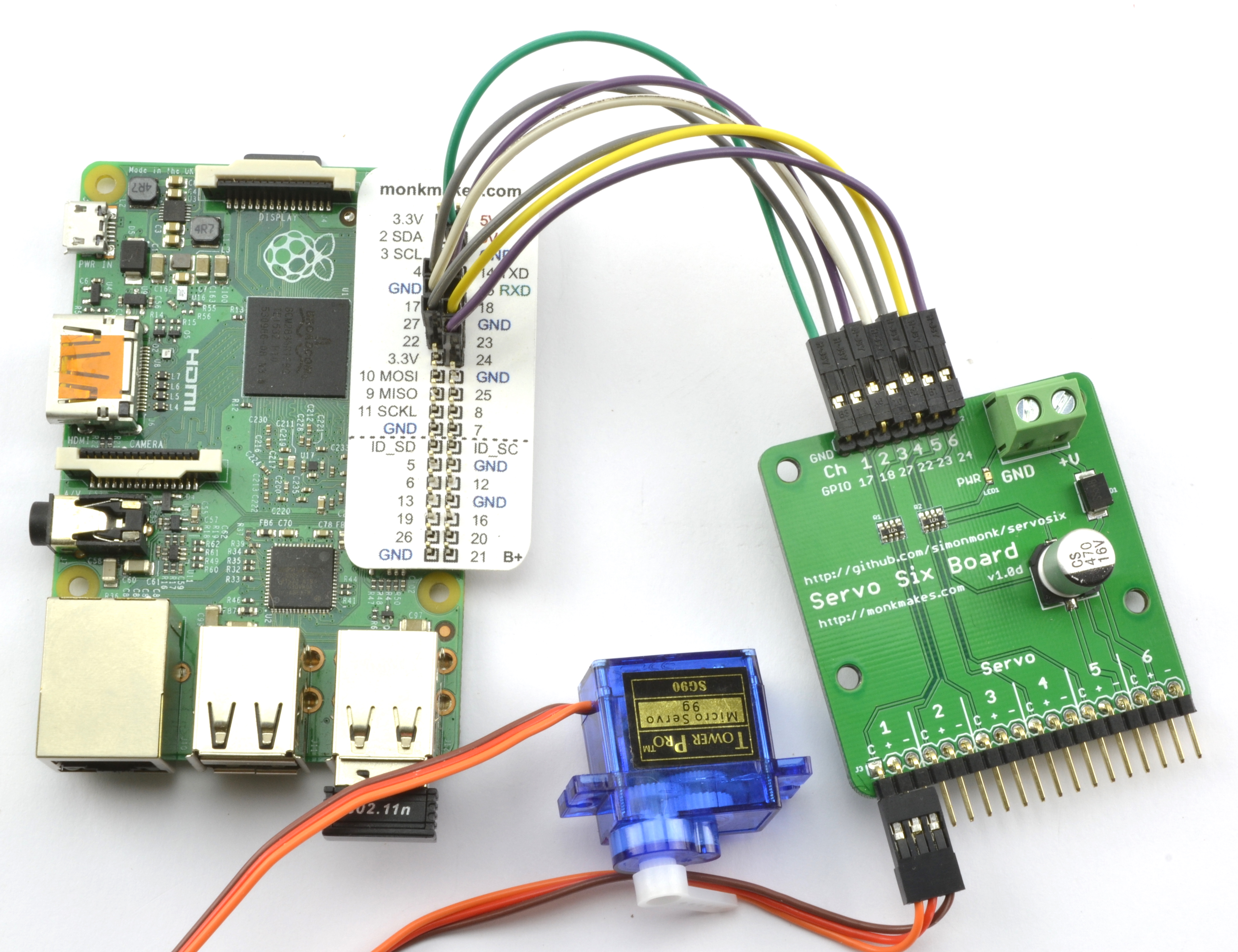 (
* Raspberry pi, Leaf, Servo and Jumper cables NOT included *
)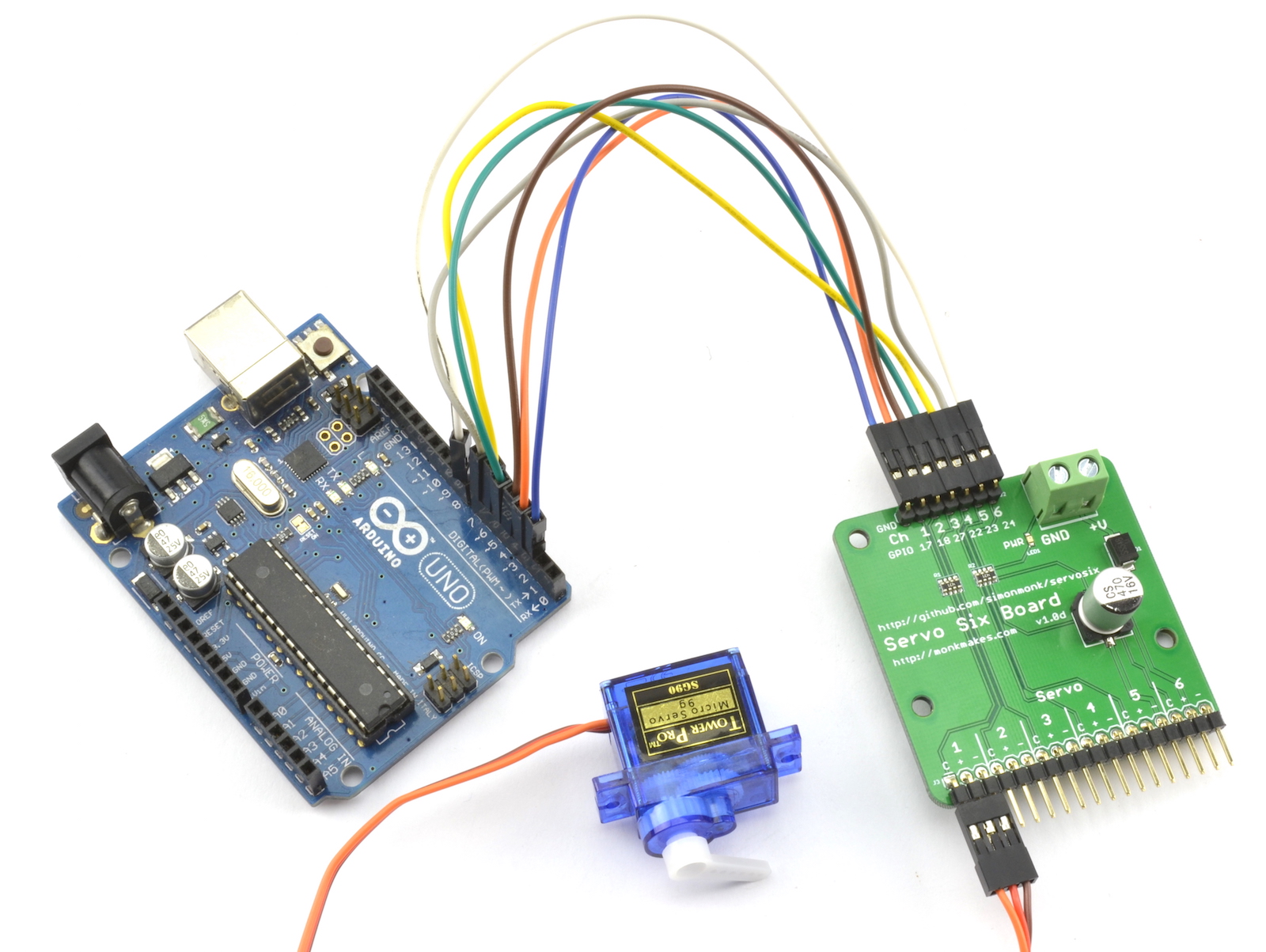 (
*

Arduino

, Servo and Jumper cables NOT included *
)