WSU-30 Wire Wrap/Unwrap AWG 30 Prototyping Tool
30 Wire Wrap Strip Unwrap Tool AWG 30 Prototyping Wrapping.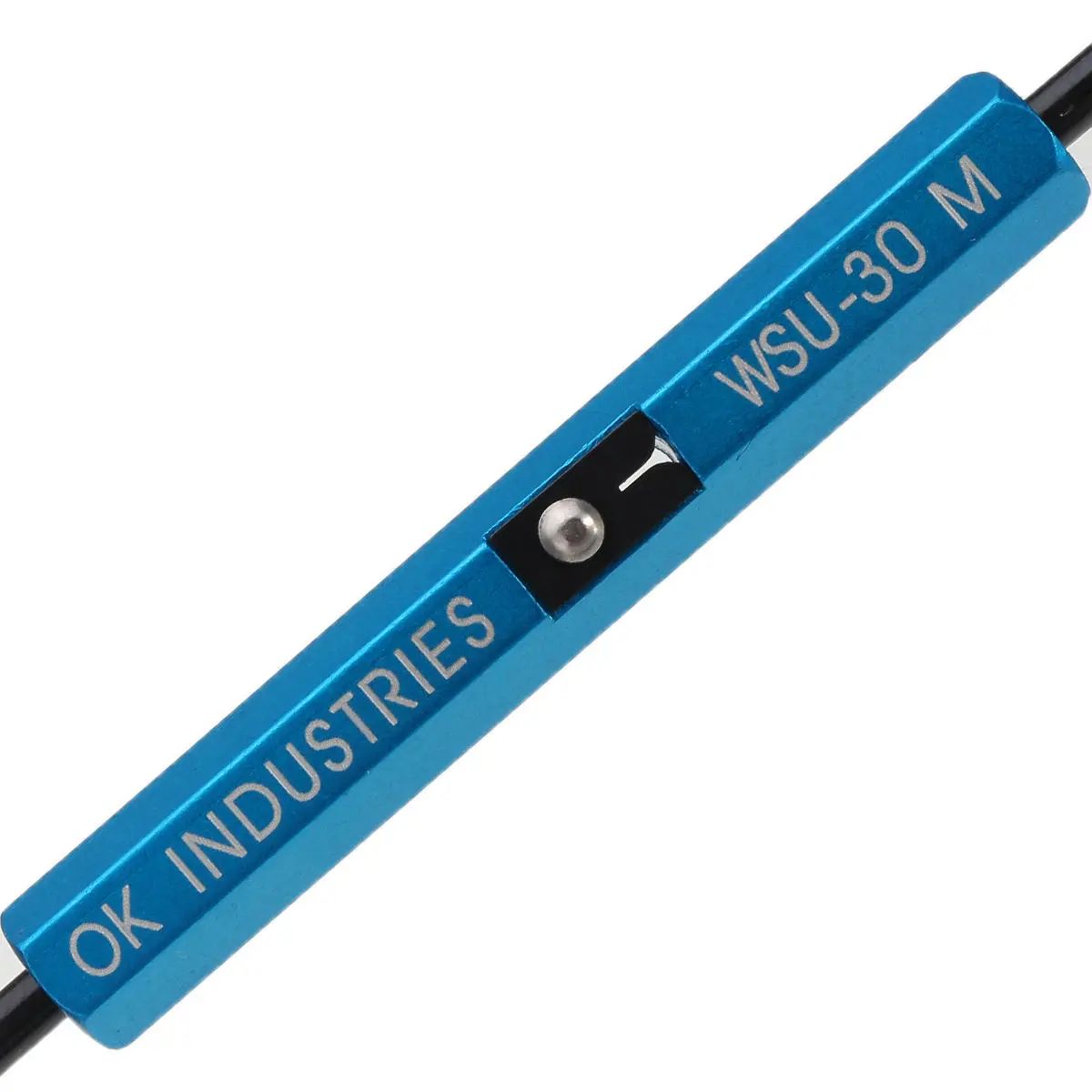 This two sided wire wrapping and unwrapping tool is intended to be two tools in one.
It is designed to produce perfect wire wrapping connections. Precision, long-lasting tools for use where occasional wire wraps are required or where power wire wrapping tools are not practical.
Compact and convenient, to switch from wire wrapping to unwrapping takes only seconds - just a quick change of the cap from one end to the other. Measures 0.3cm outside diameter by 1.9cm hole depth.
What's in the box?
1 x wire wrapping tool