4inch Resistive Touch Screen LCD, 480×800, HDMI, IPS, Low Power
Coming Soon. Login and add this item to your wishlist to be notified when stock arrives. Pricing is estimated at this stage.
Description:
Supports Raspbian / Ubuntu / Kali / Retropie, driver provided
Supports all versions of Raspberry Pi
Comes with touch pen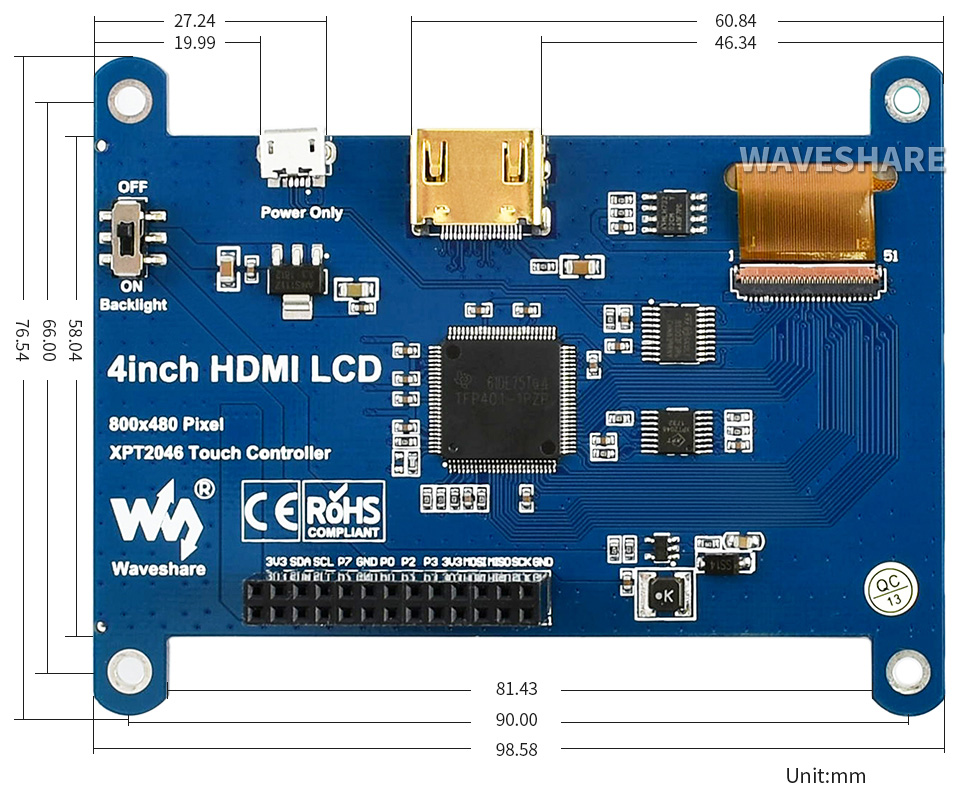 Wiki:
4inch_HDMI_LCD
What's in the box?
1 x 4inch resistive touch display
1 x touch pen