Arduino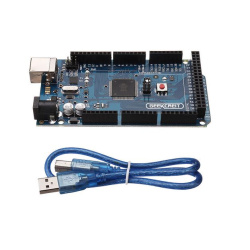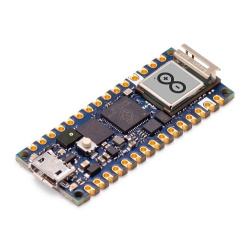 Coming Soon. Login and add this item to your wishlist to be notified when stock arrives. Pricing is estimated at this stage.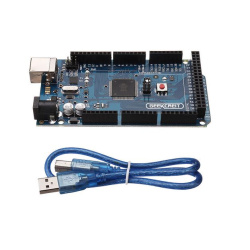 Geekcreit® MEGA 2560 R3 ATmega2560-16AU MEGA2560 Development Board With USB Cable (Arduino Mega)
Description:

Arduino compatible R3 Mega2560 ATmega2560-16AU control board with USB cable
Arduino Mega is an ATmega2560 core microcontroller development board. Itself has 54 digital input/output terminals (14 PWM outputs), 16 simulation inputs, 4 UARTs (hardware serial ports), using the 16 MHz crystal oscillator. With the bootloader, download the program directly via USB without having to go through other external writers. Supply part of the optional USB power, or external power using a AC-to-DC adapter and battery.
Rapid growth due to open original code, as well as the concept of using Java (cross-platform) C language development environment for Arduino module. The Arduino can easily use the Arduino language with Flash or Processing ... software communication, to make multimedia interactive works. Arduino development IDE interface is based on open-source principles, allows you to download for use in projects.
Power supply design:
There are two options for the power supply system of the Arduino Mega. USB direct power supply or external power supply. The power supply will be switched automatically. External supply AC-to-DC adapter or the battery can be selected on this control panel. Limit the voltage range of 6V ~~ 12V, but if the voltage supplied is less than 6V, I / O port may not be supplied to a voltage of 5V, and therefore not stable; If the voltage is greater than 12V, the regulator device may possibly overheat and damage the Arduino MEGA. It is therefore recommended that for the operating supply of 6.5 ~ 12V, the recommended power supply is 7.5V or 9V.
The development board have been rigorously tested at the factory.

Specification:

Microcontroller: ATmega2560
Operating voltage: 5V
Input voltage (recommended): 7-12V
Digital I/O pins: 54 (of which 14 provide PWM output)
Analog input pins: 16
DC current per I/O pin: 40 mA
DC current for 3.3V Pin: 50 mA
Flash Memory: 256 KB of which 4 KB is used by the bootloader
SRAM: 8 KB
EEPROM: 4 KB
Clock Speed: 16MHz


Getting started with Arduino products

Package includes:

  1 x Control board
  1 x USB cable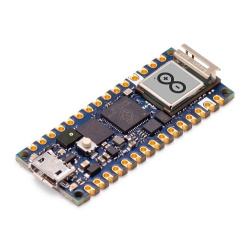 Arduino Nano RP2040 Connect (Arduino Nano Rp2040)
The Arduino with a Raspberry Pi filling.
Description:

Meet the only connected RP2040 board. It fits the Arduino Nano form factor, making it a small board with BIG features.
The brain of the board is the Raspberry Pi RP2040 silicon; a dual-core Arm Cortex M0+ running at 133MHz. It has 264KB of SRAM, and the 16MB of flash memory is off-chip to give you extra storage.
But what's really exciting is the on-board connectivity options. The hugely popular and highly adaptable u-blox NINA-W102 radio module is on there to make this a true IoT champion. This also means you can harness the power of the cloud, with fully Arduino Cloud compatibility.
It's got on-board, built-in sensors to turn your builds into powerhouse projects, too. Microphone and motion sensing add a depth of possibilities that's almost impossible to find in a board of this size.
The Arduino Nano RP2040 Connect is the premium choice for RP2040 devices, and the perfect option for upgrading your projects and unlocking the potential of new ones.


Specifications:


 

Board

 

Nano RP2040 Connect

SKU: ABX00052

Microcontroller

Raspberry Pi RP2040 

USB connector

Micro USB 

Pins

Built-in LED pin

13

Digital I/O Pins

20

Analog Input Pins

8 

PWM pins

20 (Except A6, A7)

External interrupts

20 (Except A6, A7)

 

 

Connectivity

 

 

Wi-Fi

Nina W102 uBlox module

Bluetooth

Nina W102 uBlox module

Secure element

ATECC608A-MAHDA-T Crypto IC



Sensors

IMU

LSM6DSOXTR (6-axis)

Microphone 
MP34DT05

Communication

UART

Yes

I2C

Yes

SPI

Yes

Power

Circuit operating voltage

3.3V

Input Voltage (VIN)

5-21V

DC Current per I/O pin

4 mA

Clock speed

Processor

133 MHz

Memory

AT25SF128A-MHB-T 

16MB Flash IC

Nina W102 uBlox module

448 KB ROM, 520KB SRAM, 16MB Flash

Dimensions

Weight

6 g

Width

18 mm

Length

45 mm
What's in the Box ?
1 x Arduino Nano RP2040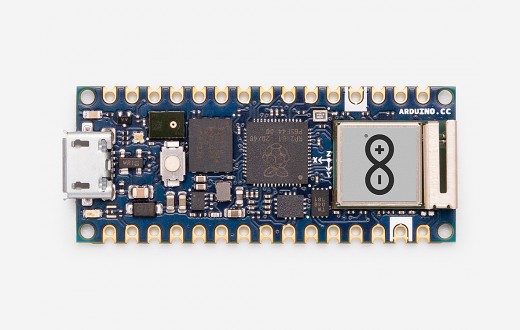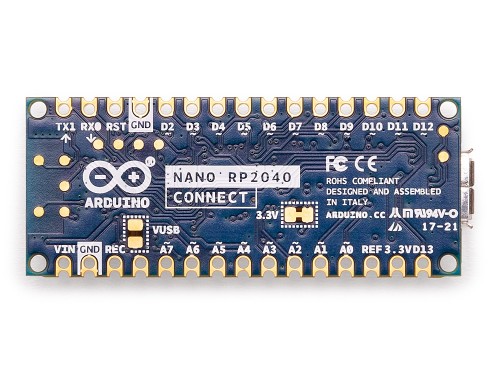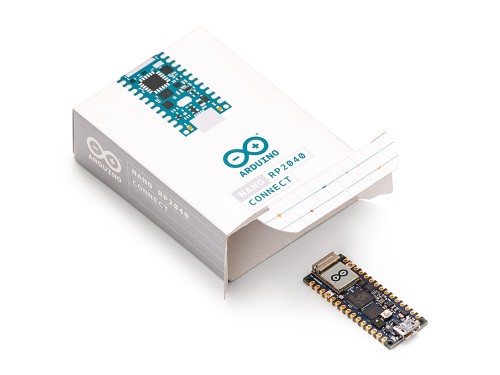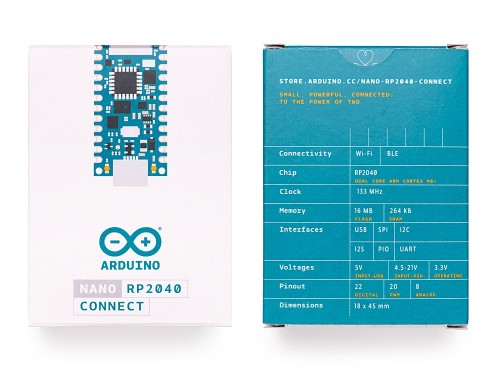 Coming Soon. Login and add this item to your wishlist to be notified when stock arrives. Pricing is estimated at this stage.