Description:


It can be tricky to work out which pin is which when the Raspberry Pi Pico is attached to solderless breadboard.
The MonkMakes Breadboard for Pico solves this problem by labelling the Pico pins on the breadboard.
Specification:


- 400 tie point
- 2 power busses
- Size 8.2x5.5x0.85cm
- Self-adhesive back
-
Electrical Characteristic Units Accepts wires and legs 20-29 AWG Maximum voltage AC/DC 50 V Maximum Current 2 A


(WARNING: Low voltage, low current usage only. Maximum 50V at 3A.)


What's in the box ?


1 x Breadboard for Raspberry Pi Pico
(

*Raspberry Pi Pico not included

)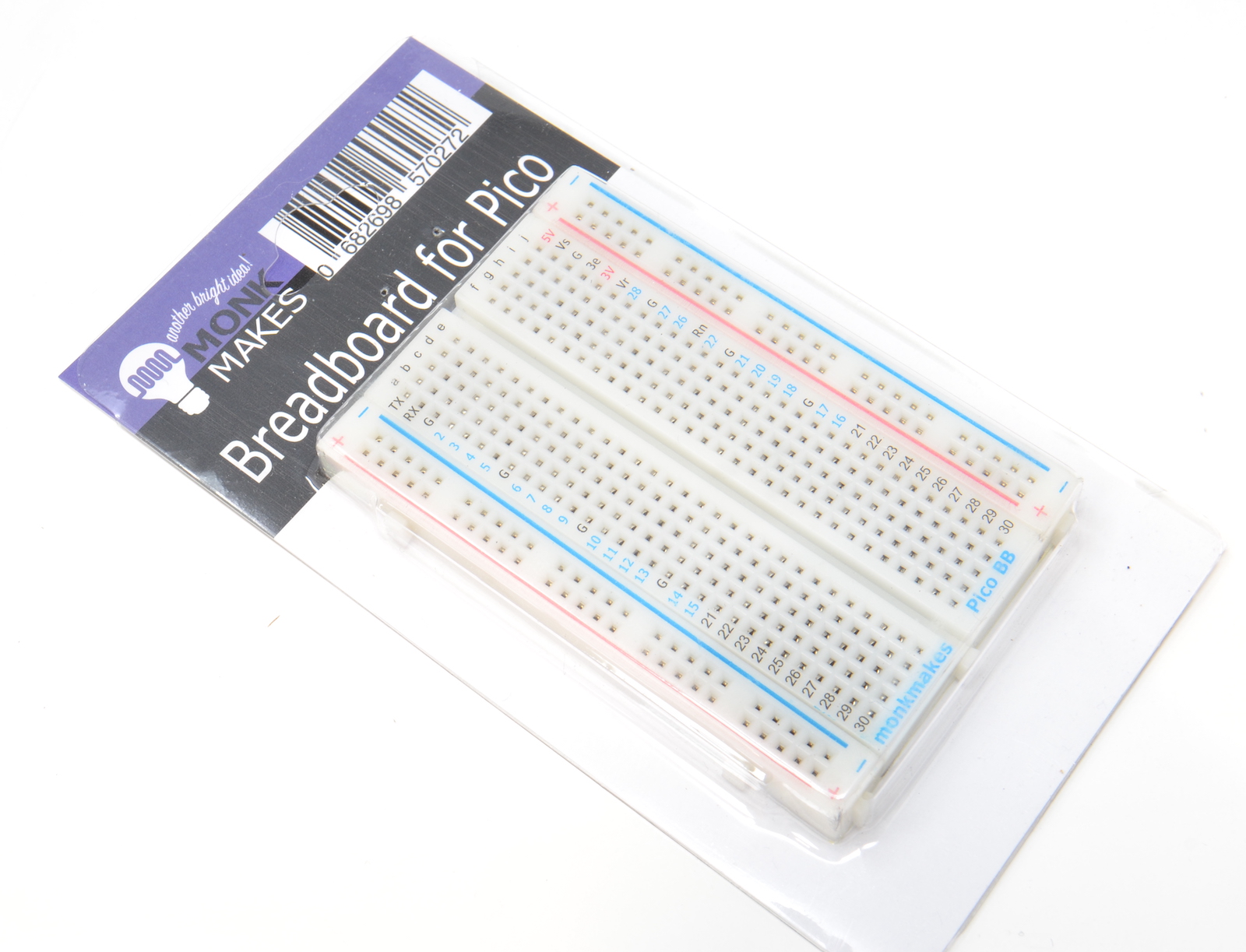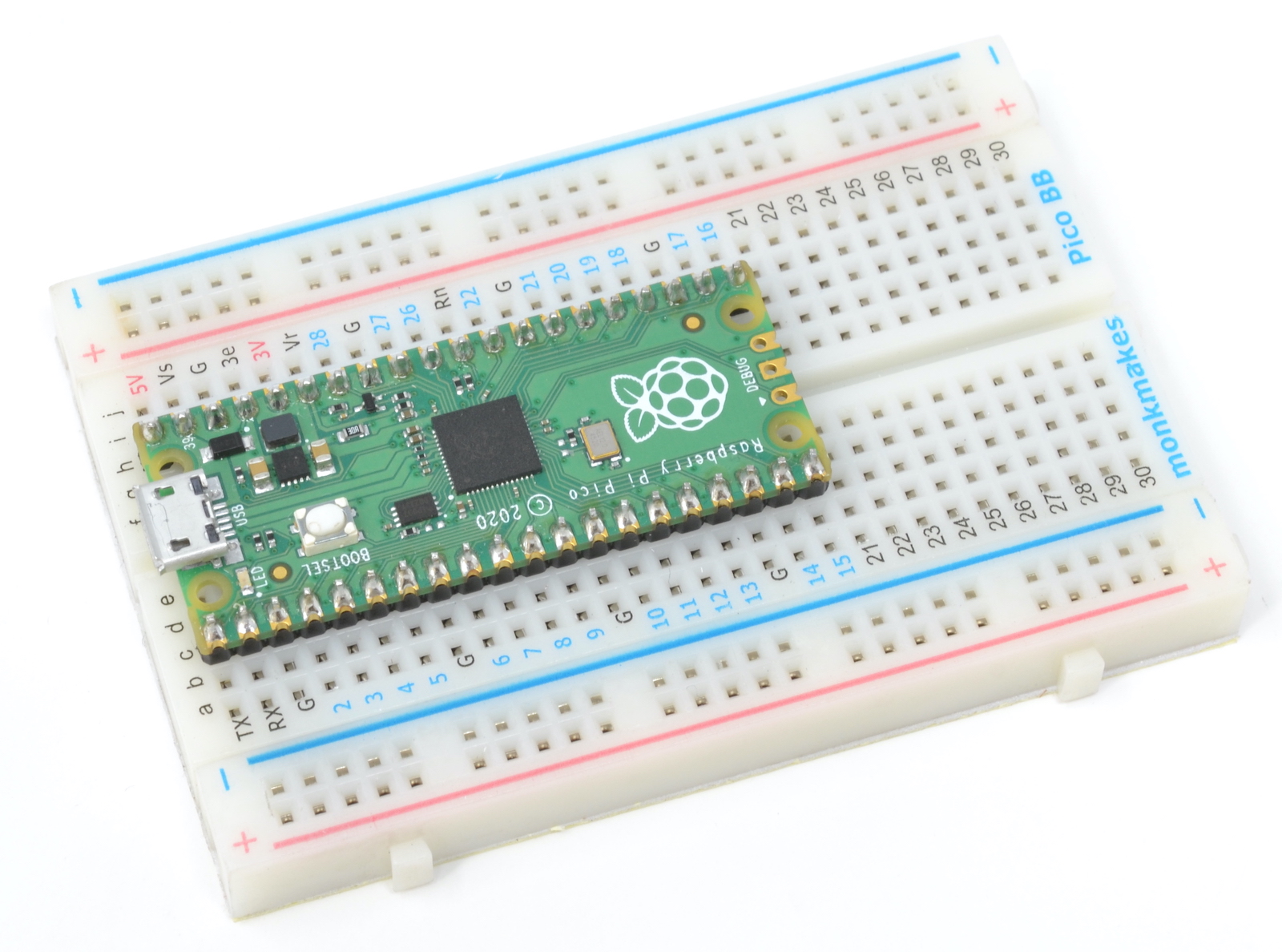 (

*Raspberry Pi Pico not included

)