DIY Wooden Hydraulic Excavator
Description:The DIY (Do It Yourself) Kit is for Children Aged 6


Get this kit to keep your kids occupied with hands-on activities while enjoying the excavator or crane digging soil with the push and pull of a syringe, the use of water pressure, or the Hydraulic system. This DIY kit is simple enough to be built by 6 years old children, with parent's help. Let's them explore the fundamental of water pressure and hydraulic system.
If you prefer the step by step guide in a document, we have also produced an instruction manual in English: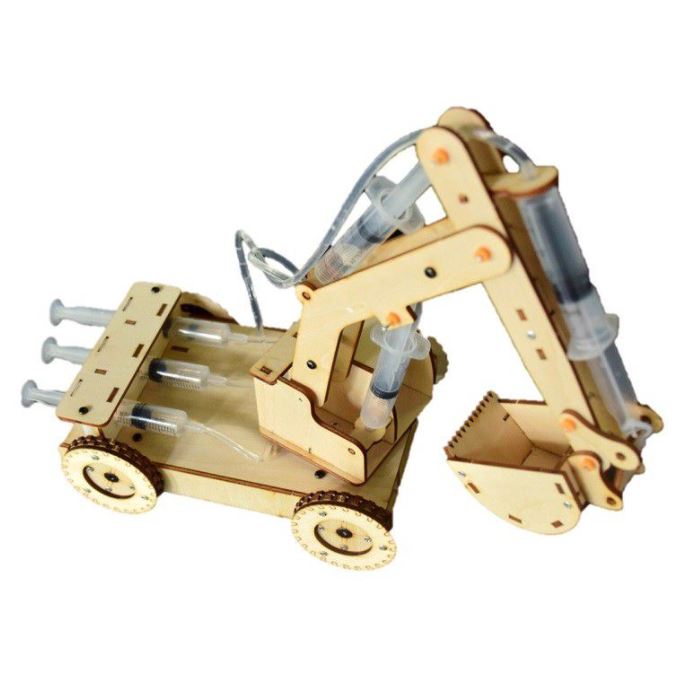 Note: Not suitable for children under 6 years old!
Features:
Do It Yourself wooden Hydraulic Excavator for kids
Simple and moveable
Suitable for age 6 years old and above
Come with everything needed to assemble as a moving Excavator, except the water :)
No soldering is needed
Moveable
What's in the box ?
Pre-cut wooden parts as the excavator structure
7 x Syringe
5 x Wheel connector
Some Orange rubber ring as gripper
Some self-tapping screws
Some metal shaft
Some Spacer
1 x Small Screwdriver
3 x Plastic tube
2 x small cable tie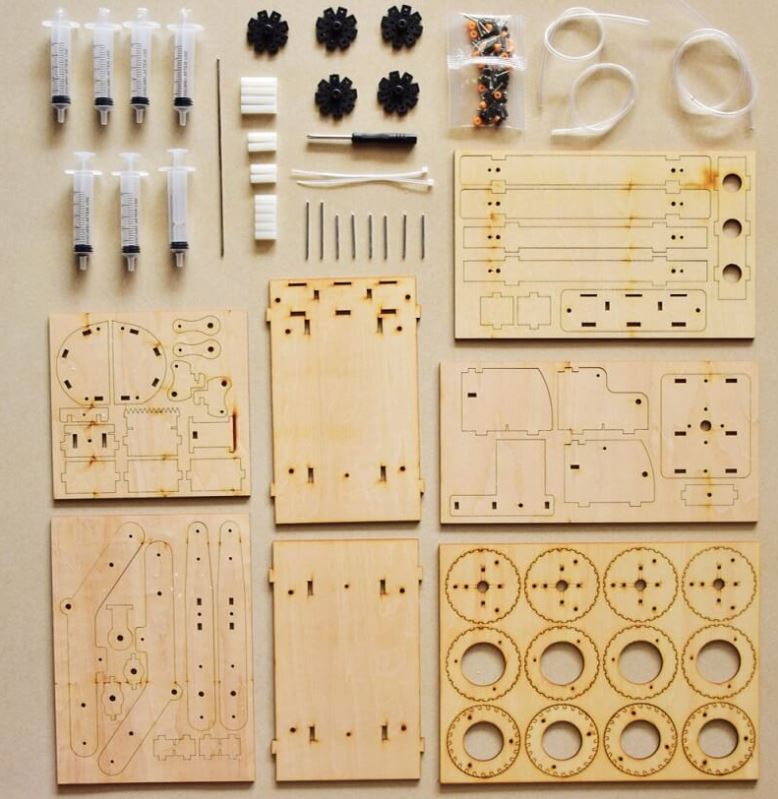 Resources: