DIY Wooden Sun Earth Moon Orbit STEM Kit
Description:


The Solar System is the gravitationally bound system of the Sun and the objects that orbit it. In this kit, you will be able to demonstrate and visualize how the earth orbits the sun and how the moon orbits the earth. While you're at it, let your children build it themselves while learning how to hook up some gears and DC motors.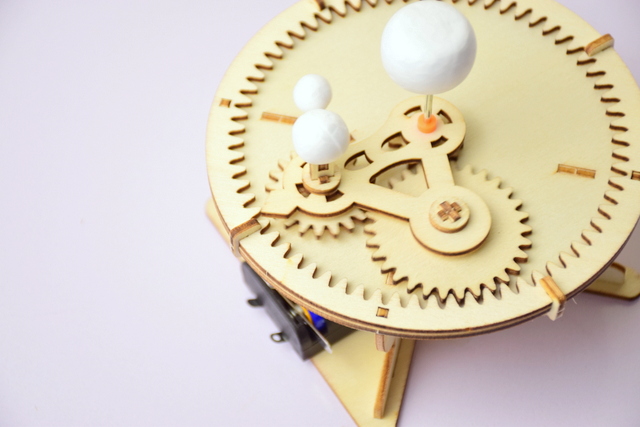 Note: Download the softcopy instruction manual (English) here.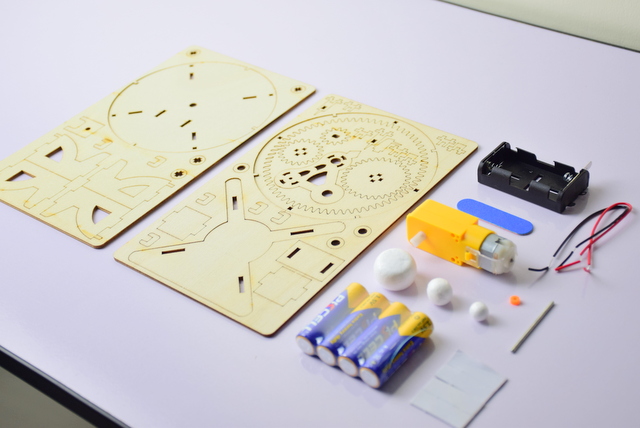 The kit is also paintable which makes it exciting! Let your children paint the planets after assembling the wooden structure.


Features:
Do It Yourself Wooden Sun Earth-Moon Orbit
Suitable for age 6 years old and above
Come with everything needed to assemble the solar system project
Learn about our solar system with Sun, Earth and Moon.
What's in the box?
Wooden parts for the rotating gear structure
Some double-sided tape
1 x orange stopper
3 x Wires
1 x AA battery holder
1 x Wooden filer (For sanding)
1 x DC motor
1 x Metal rod
3 x Different size circular foam
Resources: