RPICT Series Documentation

RPICT3T1 Documentation



How to setup the serial port on the RPi:
http://lechacal.com/wiki/index.php/Howto_setup_Raspbian_for_serial_read

FAQ available at
http://lechacal.com/wiki/index.php/Frequently_Asked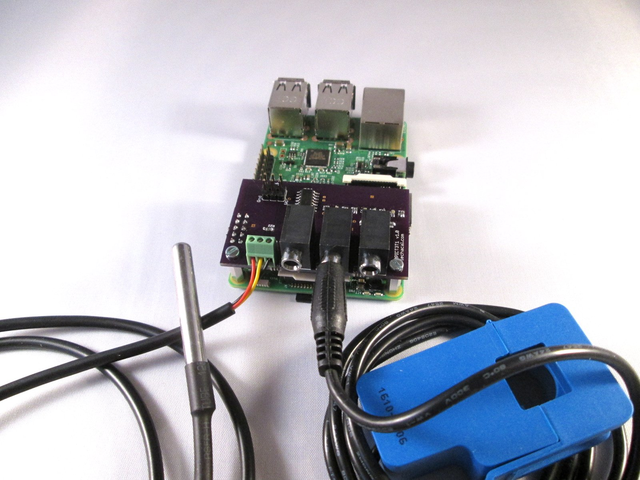 Specifications:
3x Current sensor ports
1x DS18B20 temperature port
Arduino IDE programmable
EmonCMS compatible.
CSV serial output
Attiny84 Microcontroller
View/record data using Linux/Python/Emoncms/InfluxDB
Please Note: Raspberry Pi and sensors are not included
Package Content
1 RPICT3V1 Unit.
2 Mounting Spacers
4 Mounting Screws
Recommended Sensors
Default Configuration
IMPORTANT NOTE: The board is sold by default with CSV output. Emoncms output will have to be configure with the utility provided in the wiki (see documentation).


Parameters:

Node ID: 11
Scan interval: 5 seconds
Output: Emoncms
Voltage: 240V
Default loaded sketch freely available on the wiki page.
Emoncms Ouput: