USB Sound Card, Driver-Free, for Raspberry Pi
Coming Soon. Login and add this item to your wishlist to be notified when stock arrives. Pricing is estimated at this stage.
USB sound card
Recording and playback support, stereo codec, built-in microphone and speaker
suitable for Raspberry Pi. Driver-free, Plug and Play.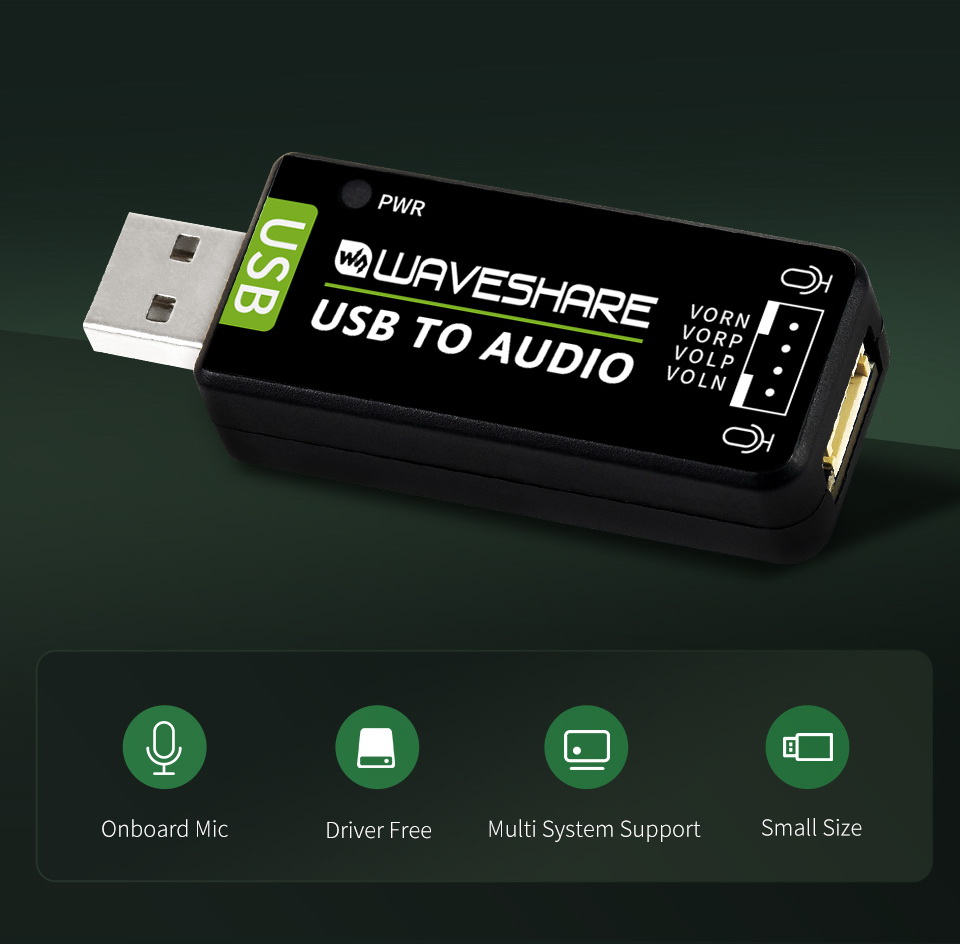 "listening / speaking" two-in-one
Built-in microphone and speaker, easy audio input / output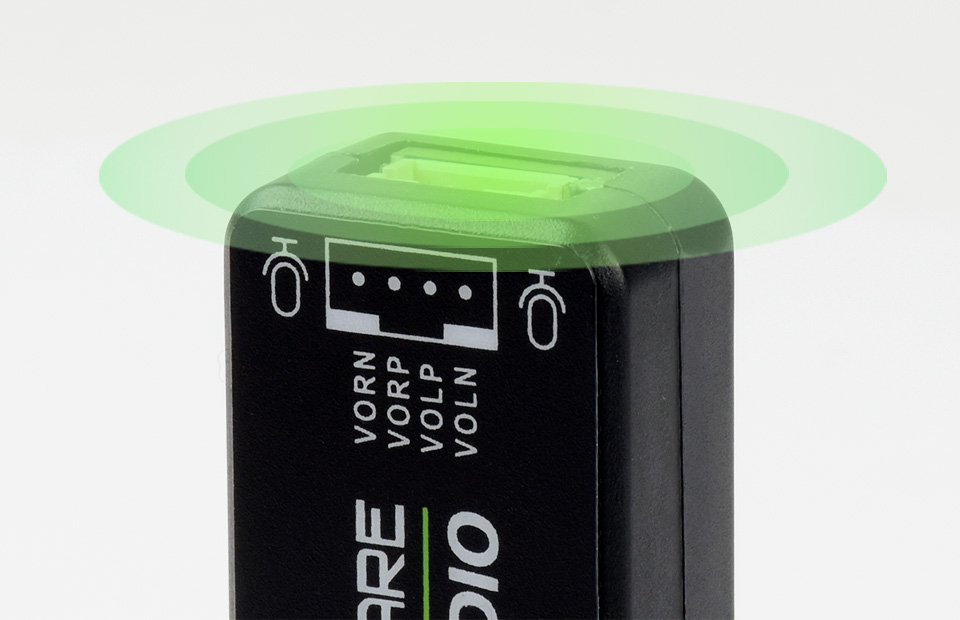 Multiple sampling rates support
Supported sampling rates including 8K, 11.025K, 12K, 16K, 22.05K, 24K,
32K, 44.1K, and default 48K (Hz)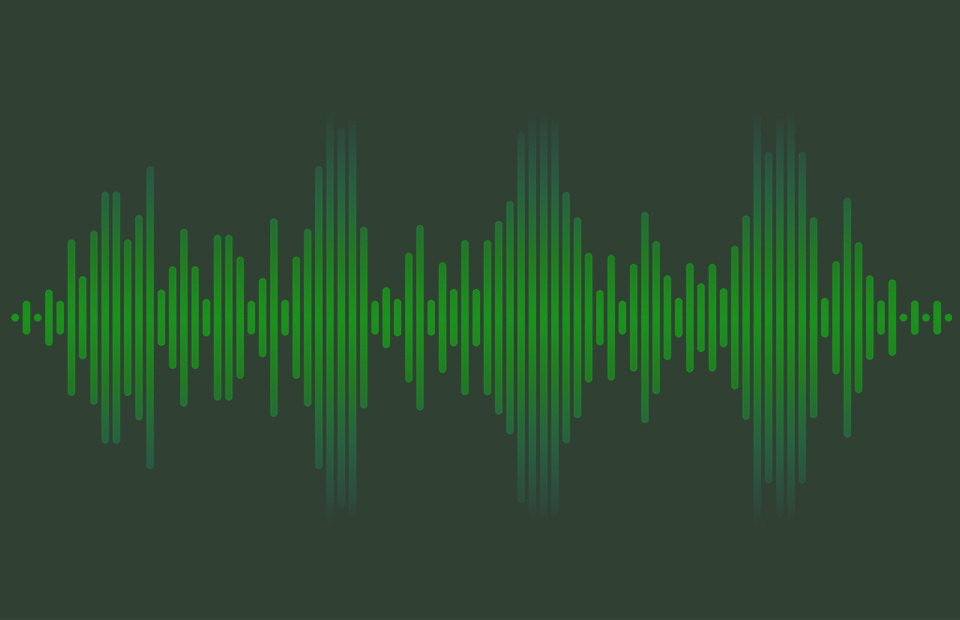 Power indicator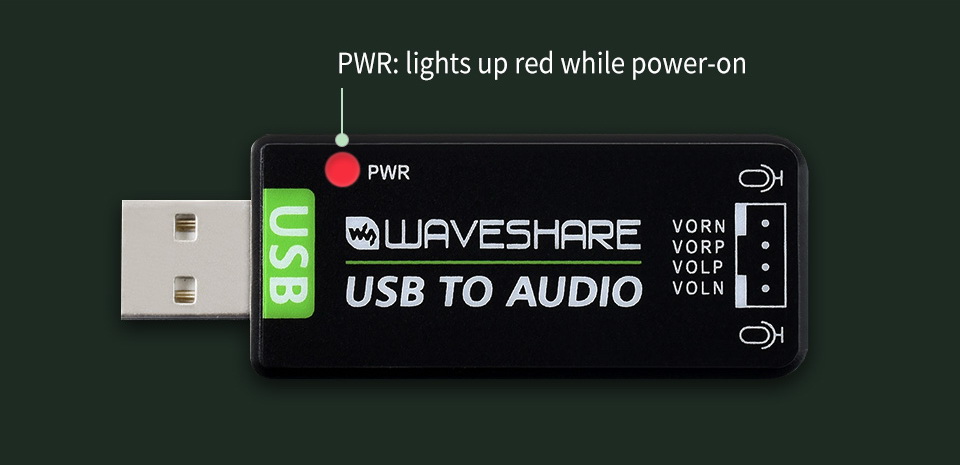 Look inside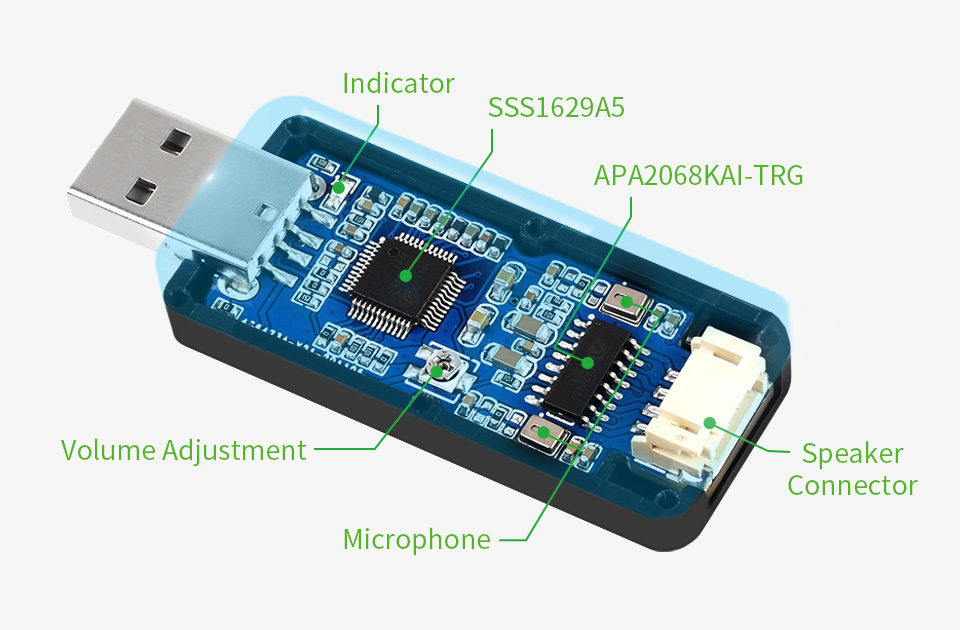 Plug and play, easy to use
Standard USB 2.0 port, driver-free, portable size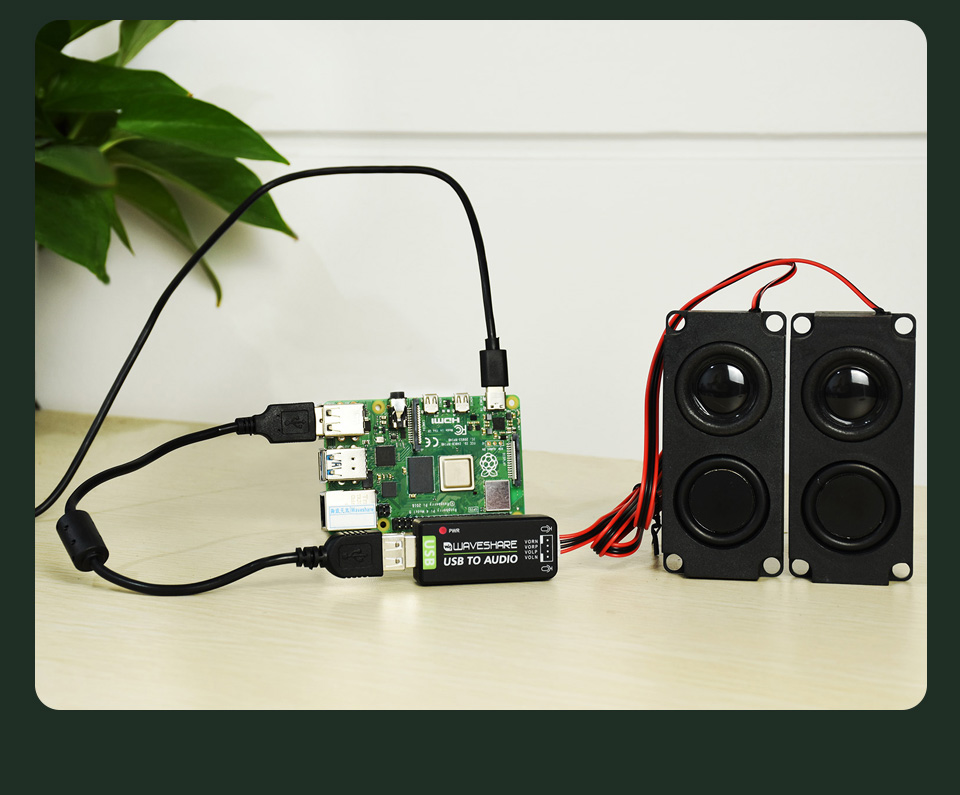 Outline dimensions